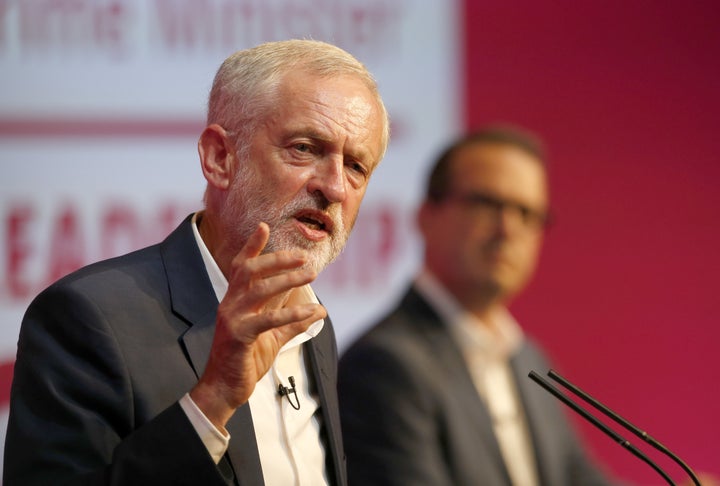 Owen Smith's own Labour constituency members are backing Jeremy Corbyn by a margin of two to one, according to new data seen by HuffPost UK.
The figures, gathered by the Corbyn campaign, found that 64% of party members in Pontypridd will vote for the leader, and just 29% for their local MP.
Some 56% of Pontypridd CLP members responded to the straw poll, with 5% saying they were 'undecided' and 2% refusing to say.
The statistics - contained in an internal memo - were compiled from Labour members contacted via phone call, text, email or online campaign apps, as well as from shared data provided by Labour HQ.
They emerged as the two contenders for the Labour leadership election prepared for their BBC Question Time hustings on Thursday evening.
As just over half of the local party members responded to the poll, Smith's camp may claim it is unrepresentative, but the Corbyn camp points out that its statistics have in the past proved 'highly accurate'.
During the 2015 Labour leader race, the Islington North MP's team accurately predicted the final electoral college results to within one percentage point, sources said.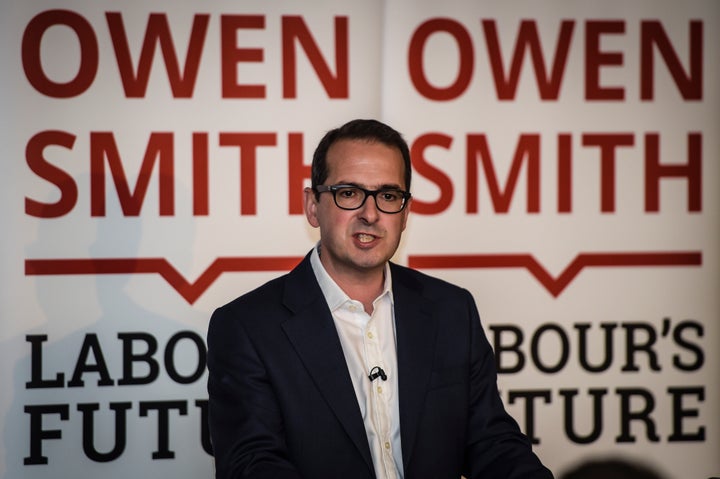 A spokesman for the 'Jeremy for Labour' campaign said: "These figures indicate that Jeremy Corbyn can reach out and draw on support from right across our party.
"It further shows the success of Jeremy's positive campaigning approach over the more negative tactics of our rivals."
A campaign source added: "It shows that Owen can't even persuade people in his own backyard in Wales that he's the right man to lead Labour."
But a spokesman for the Owen Smith campaign questioned the methodology behind the figures, and said that the Pontypridd MP had lots of support locally, as well as nationally.
"This isn't a poll - it is a blind assertion.
"Owen is confident he will win the backing of his local party. Our phone bank data has Owen comfortably ahead, and he won his CLP nomination by a landslide."
Smith is doing a 'takeover' of HuffPost UK's Snapchat account for 24 hours from tonight.
Smith himself rejected recent YouGov polls giving Corbyn a large lead, with the former Work and Pensions Secretary insisting that his campaign's phone bank data put the race 'on a knife edge'.
In a HuffPost blog, Saving Labour campaigner Don Brind claimed pollsters were not picking up the thousands of people who joined as registered supporters specifically to oust Corbyn.
Meanwhile, bookies William Hill today said that Corbyn is now a virtually unbackable 1/25 (96% chance) favourite to defeat his 10/1 rival.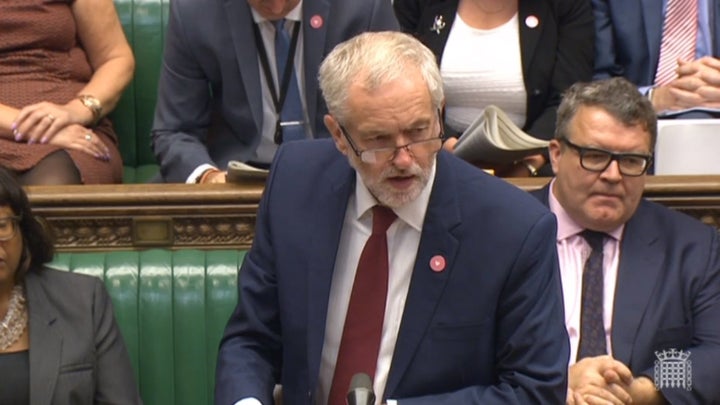 Hills said that 89% of all of the money gambled on the outcome has been for the current leader. One client from Durham has staked £60,000 on Corbyn to win.
"Serious betting support for Owen Smith has virtually dried up in recent days and the only positive element for him is that two thirds of all the individual bets placed have been in his favour" said Hill's spokesman Graham Sharpe.
William Hill make Corbyn odds-on at 8/11 (57% chance) to poll 62% or more of the votest cast, with Under 62% quoted at evens.
Related