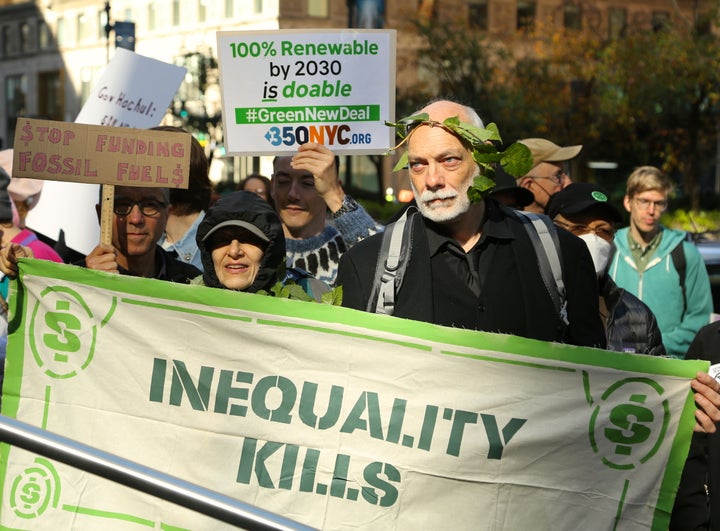 Those in the top 1% include billionaires, millionaires, and those paid more than £112,500 per year – so 77 million people in total.
The report looked at how the "polluter elite" have a disproportionate impact on the planet, and noted how it's usually those in the poorer bracket who end up bearing the brunt.
Marginalised ethnic groups, anyone in poverty, migrants, women and girls, and those who live in areas affected by volatile weather end up facing the worst consequences of the climate crisis – and these groups are less likely to be protected through insurance or savings, according to the report.
The report said it would take 1,500 years for someone in the bottom 99% to produce as much carbon as the richest billionaires do in a year.
Oxfam's senior climate justice policy adviser Chiara Liguori said: "The super-rich are plundering and polluting the planet to the point of destruction and it is those who can least afford it who are paying the highest price."
It gets worse when looking at the top 0.1%, too – many of whom are influential figures with political power. Their extravagant lifestyles have triggered a carbon footprint which is 77 times higher than the upper level for global warming to peak at 1.5C.
Oxfam previously reported that a new billionaire was created every 30 hours during the pandemic, too.
So, Oxfam is calling for large wealth taxes on the super rich – of around 60% of their income – and windfall taxes on fossil fuel companies to reduce inequality.
The climate crisis is presenting an ever-growing threat to people around the world.
US-based research group, Climate Central, found that 98% of the planet's population were exposed to higher temperatures – and these are twice as likely to occur because of CO2 emissions.