Drum roll please... Pantone's 2019 colour of the year is 'Living Coral'. Defined as an "animating and life-affirming shade of orange with a golden undertone", it has an interesting and rather meaningful story behind it.
Putting a spotlight on the coral reefs under the sea, the colour celebrates the beauty of an ecosystem that we don't often see, yet is dying at an alarming rate due to plastic pollution in the ocean. In early 2018, it was revealed that a shocking 30% of coral died in the "catastrophic" 2016 heatwave, shocking marine scientists around the globe.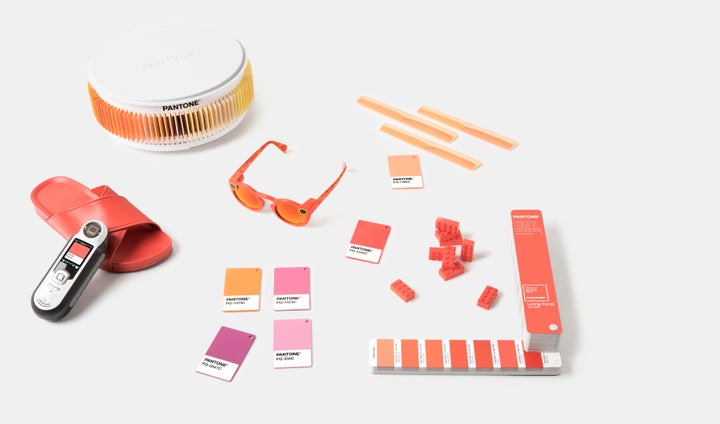 "Colour enhances and influences the way we experience life," said Laurie Pressman, vice president of the Pantone Colour Institute. "As a shade that affirms life through a dual role of energising and nourishing, Living Coral reinforces how colours can embody our collective experience and reflect what is taking place in our global culture at a moment in time."
Basically, it's a much-needed dose of fun and optimism at a time when things are a bit bleak. So, to focus on the positivity the colour represents, ahead is our edit of the simple and affordable ways to introduce Living Coral into your home, makeup bag, wardrobe, gym kit and commute.
Pigment Packed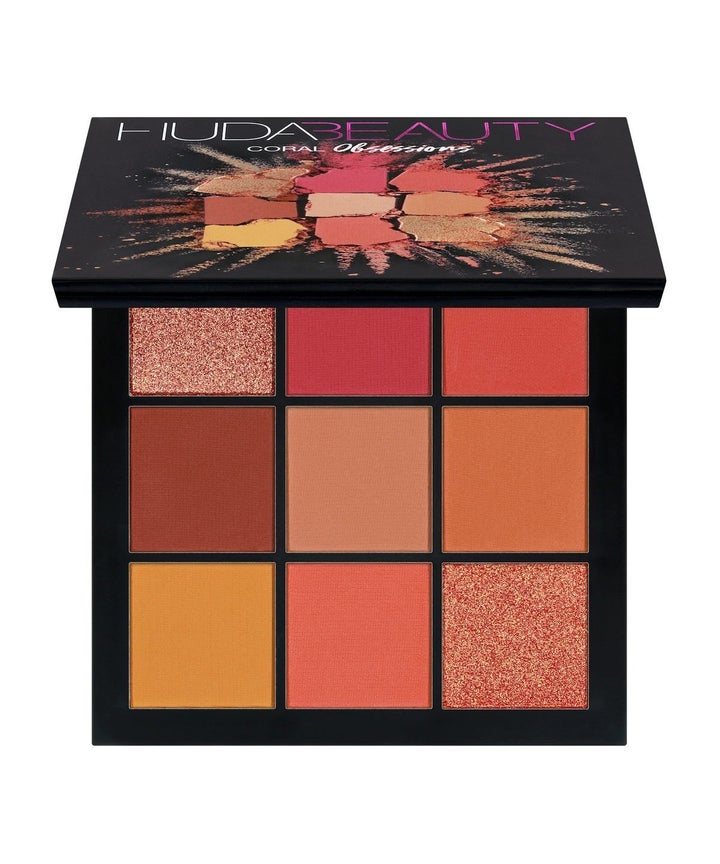 Sweep hues of coral and speckled gold across lids to add warmth to your makeup look. With nine shades in a mix of matte and foil-effect finishes, this palette will suit all skin tones, particularly darker skin.
On The Move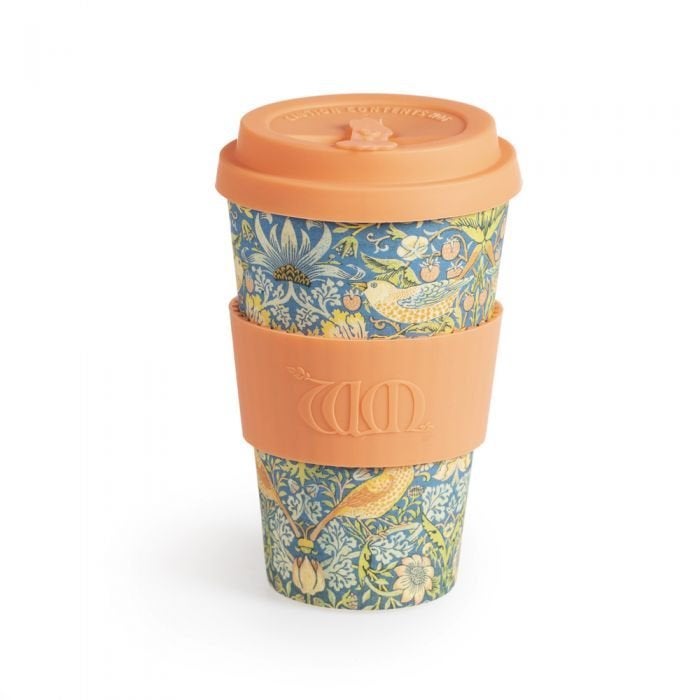 Enjoy your coffee on the commute in this reusable coffee cup decorated with a vivid William Morris print. Plastic free and eco-friendly, you can get your caffeine fix without the guilt of contributing to plastic pollution.
Sweat In Style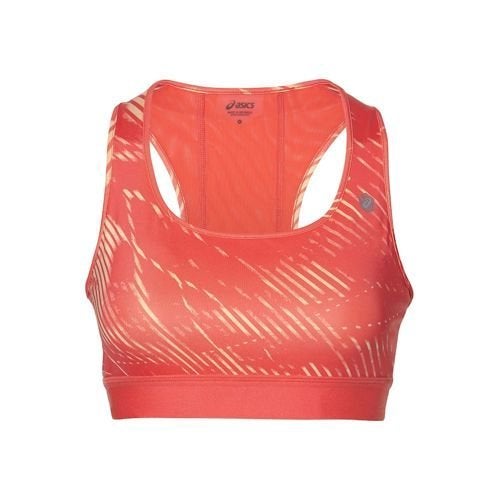 Asics Support Bra, ASOS, £17.50
Add some colour to your gym kit with this brightly designed, racer-back sports bra. It has a supportive under-band for a super secure fit and quick-drying material, so if your New Year's resolution is to work on your fitness, look no further.
Holding All The Cards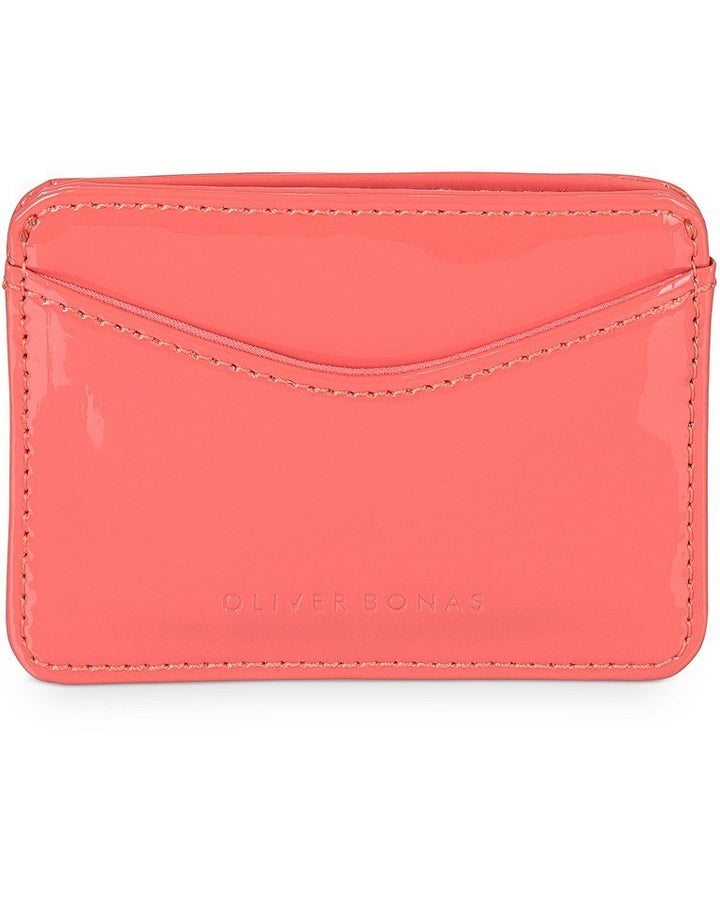 Liven up the commute with this card holder – which would also be the perfect secret Santa find if your budget is a tenner (and great for someone who's constantly losing their purse).
Tied With A Bow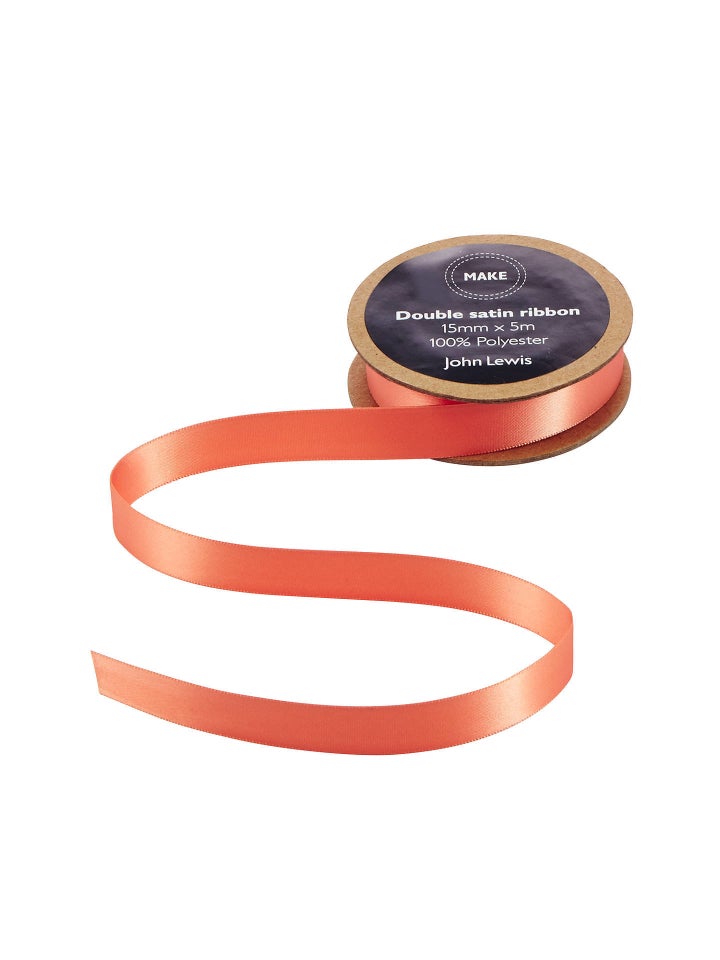 Forget Santa-printed paper, we'll be pairing this luxe-looking satin ribbon with traditional brown paper to wrap up all our Christmas presents this year – and even better, it's more eco-friendly.
Put Your Feet Up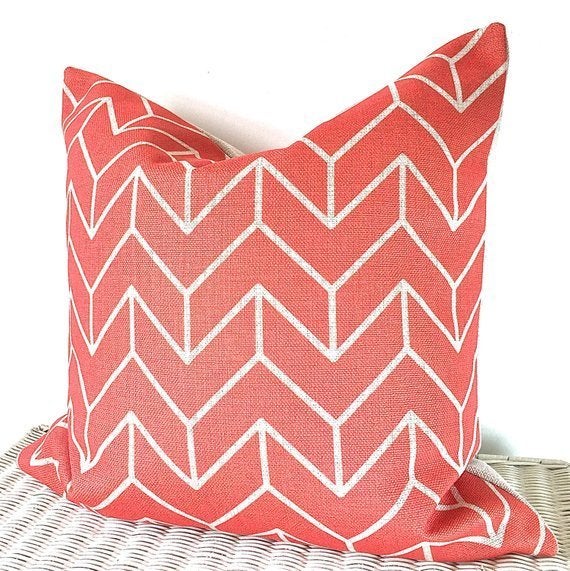 A scatter cushion is the easiest way to update your interiors, adding a burst of colour to bedding, sofas and armchairs.
It's T-Shirt Time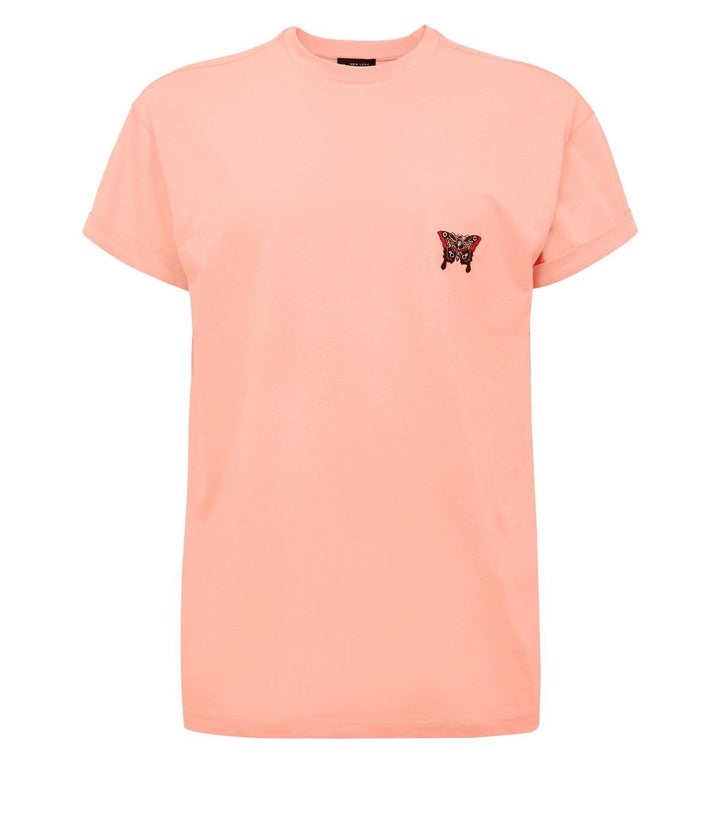 New Look T-Shirt With Butterfly Embroidery, ASOS, £9.99
Opt for this simple, classic-fit coral T-shirt that'll pay homage to the Living Coral shade without overpowering your look.
Come Fly With Me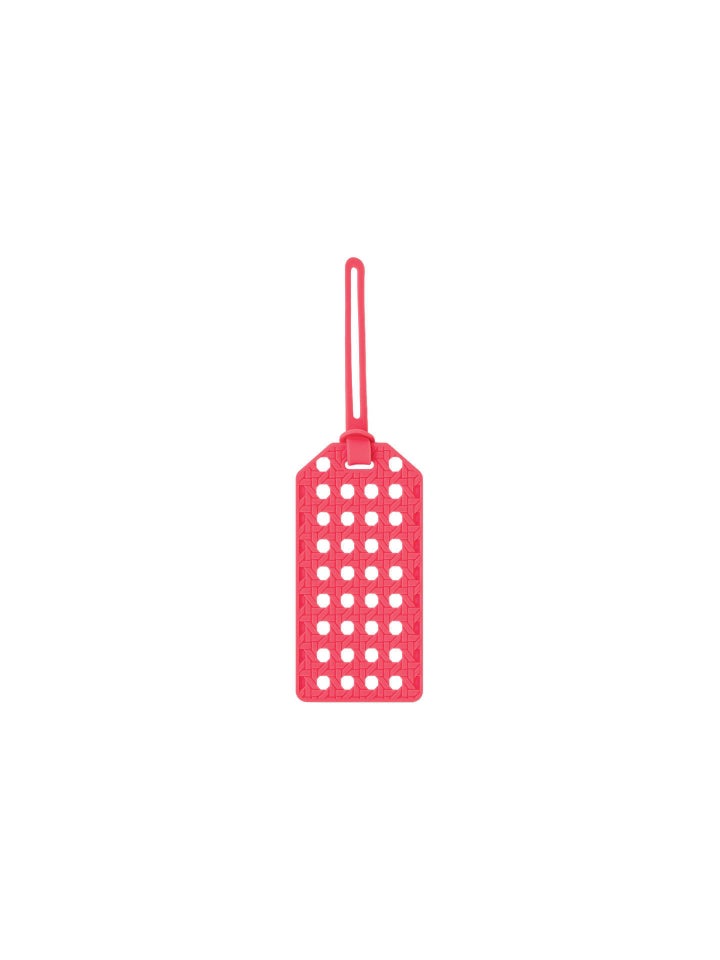 Kate Spade New York Luggage Tag, John Lewis, £12.50
Travel in style and forget spending ages trying to identify your suitcase at baggage claim with this instantly recognisable cut-out coral tag.
We all work hard to earn our money – so it shouldn't feel like hard work to spend it well. At HuffPost Finds we'll help you find the best stuff that deserves your cash, from the ultimate lipstick to a durable iron to replace the one that broke (RIP). All our choices are completely independent but we may earn a small commission if you click a link and make a purchase.