We all know that one person who doesn't know what they want for Christmas or – worse! – who says they don't want anything at all. (Will they really feel the same way on Christmas day when everyone else is opening gifts? It seems unlikely.)
If that someone happens to be a man, we've got you covered. The following list is a mixture of things the HuffPost UK team have previously bought ourselves or treasures we found when doing Christmas shopping.
Bearded beauty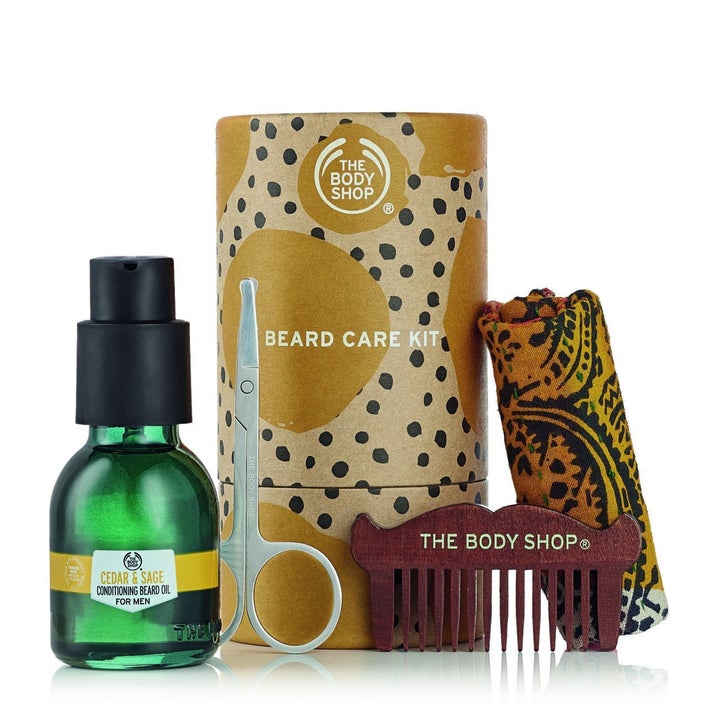 Nobody wants to gaze on an unkempt beard for Christmas. This new care kit features conditioning beard oil in cedar and sage, a community trade wooden beard comb, scissors and a pocket square made with 100% recycled sari - making each one completely different.
Simple pleasures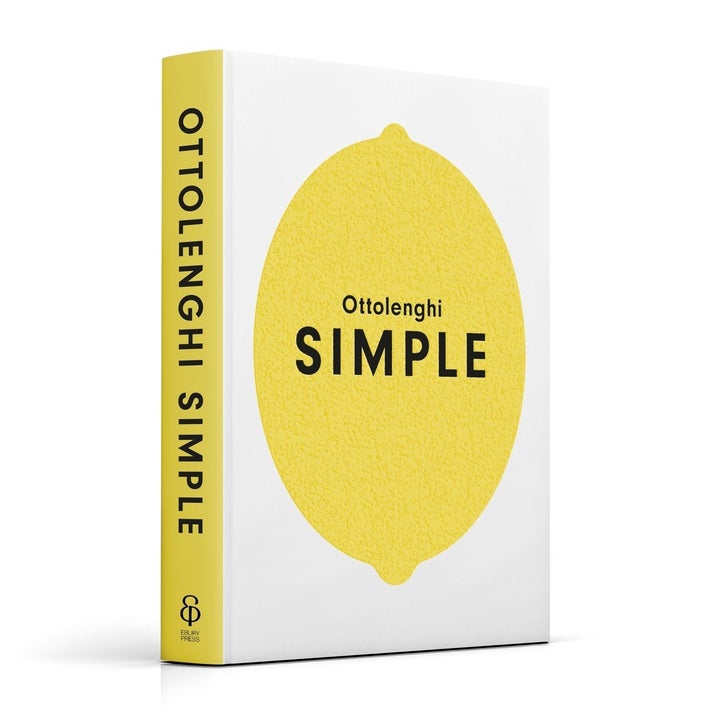 Simple, Ottolenghi, Amazon, £25
The brilliance of buying a cookbook for someone close to your heart is that you get to eat the benefits of their education. This is great for anyone who is big fan of Ottolenghi but has tired of having to hunt down preserved lemons whenever they want to make dinner – enjoy the chefs' recipes, simplified.
Rum punch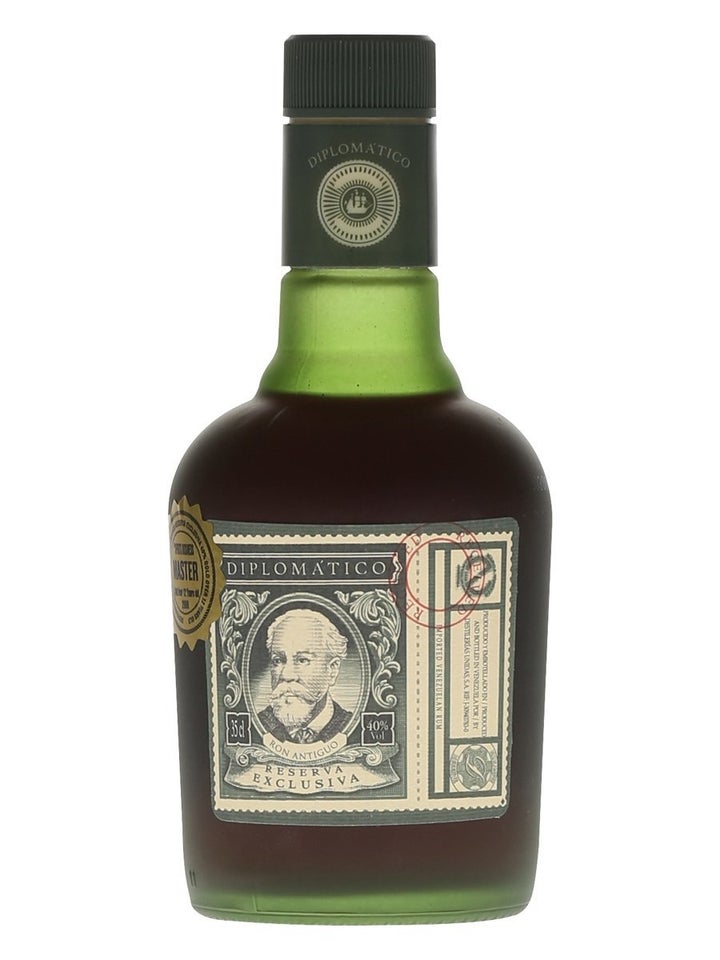 There's rum, and then there's this Diplomatico rum. This stuff is totally, deliciously, drinkable. Plus it's more of a surprise than the trad bottle of Scotch and, with rum having something of a moment, a distinctly fashionable tipple. Yes, we know it's only a half bottle for a substantial bit of cash. But with 20 awards, and 12 years of ageing to its name, this is a properly luxurious Christmas treat.
Dreamy dinos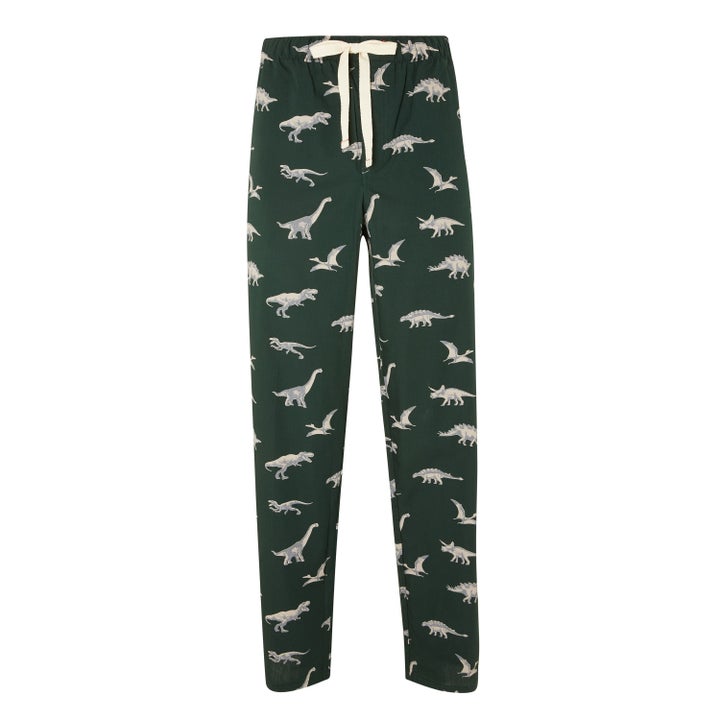 Dinosaur novelty print PJ bottoms, John Lewis, £28
These roar-some (sorry) dinosaur PJ bottoms are an absolute treat. Made from 100% super smooth cotton poplin, with a relaxed fit and elasticated drawstring waistband they are perfectly comfortable for gorging on Christmas dinner. What's more they come in a rich alpine green, which is suitably festive.
Pocket money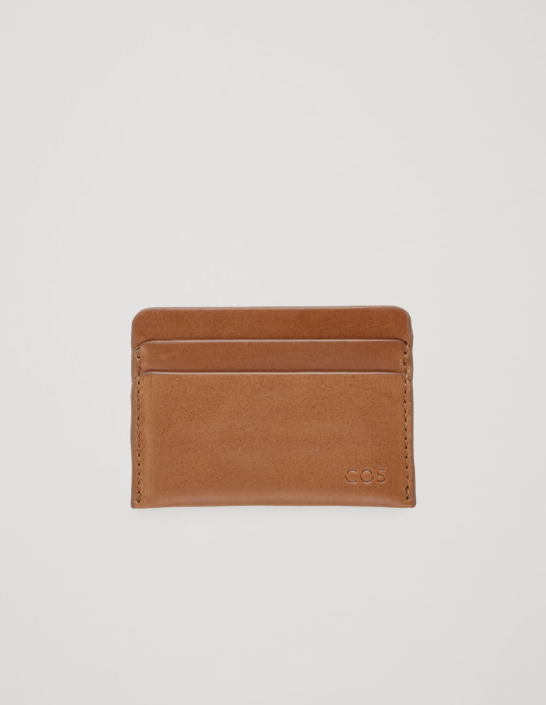 Round edged leather cardholder, Cos, £19
Sleek, simple and incredibly soft, this leather card holder is a bargain – and, unlike a chunky wallet, won't make pockets look bulky. A great gift for the minimalist men in your life, and one that's likely to be used instead of relegated to the back of a drawer.
Sneaker geek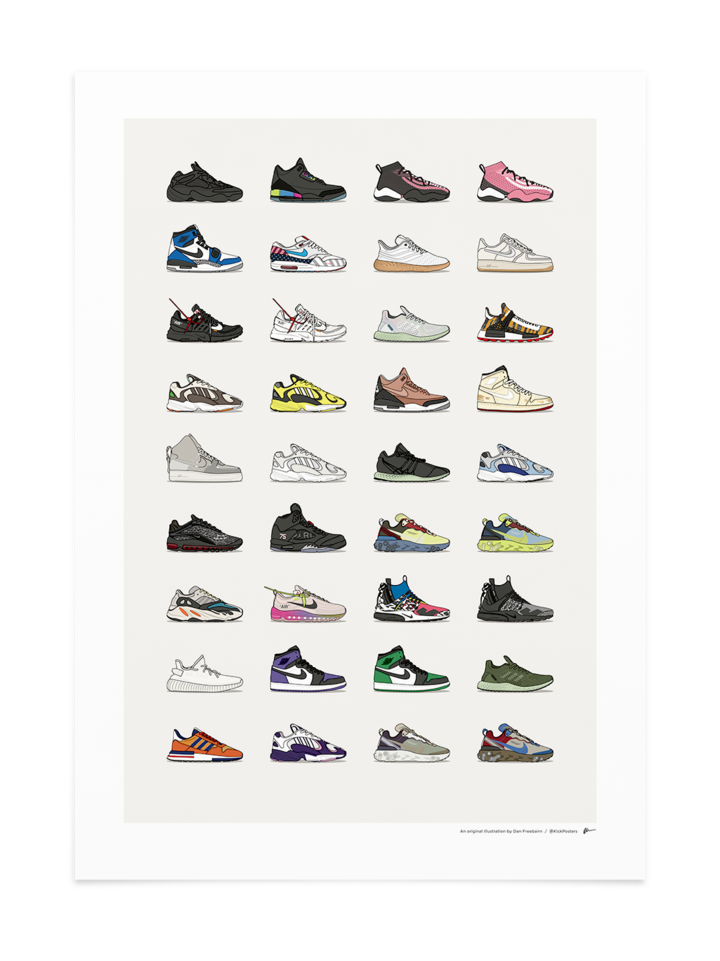 This print is perfect for anyone who is mad about trainers – basically all of us, right? Kick Posters offer a variety of cool artworks, some celebrate brands such as Nike and Adidas, while others celebrate different trainer lines such as Air Max.
Burning Bright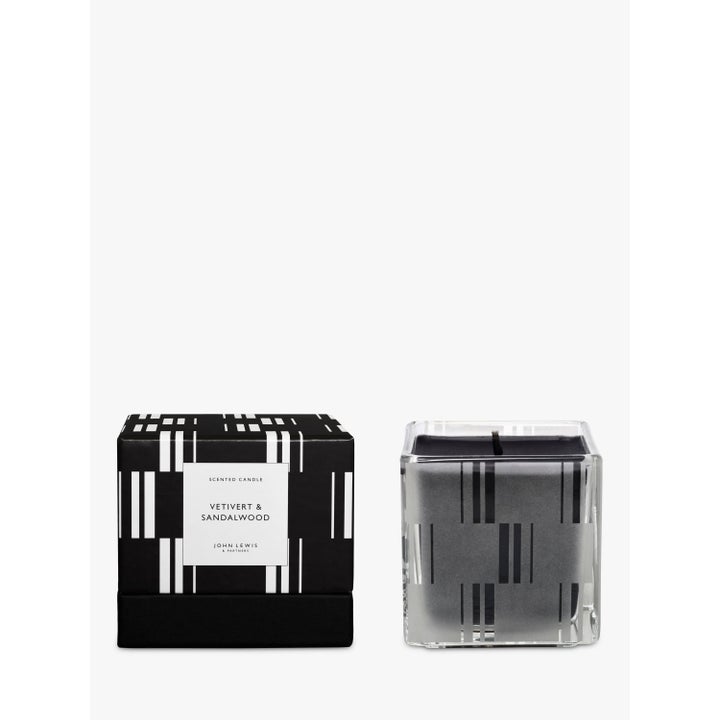 Vetivert and sandlewood scented candle 300g, John Lewis, £25.
When looking for a winter candle, I'd say you should look no further than vetivert and sandalwood loved for their deep, luxurious notes. The geometric design is very trendy and contemporary – and at 300g, this candle is rather sizeable, too.
Walking on cloud nine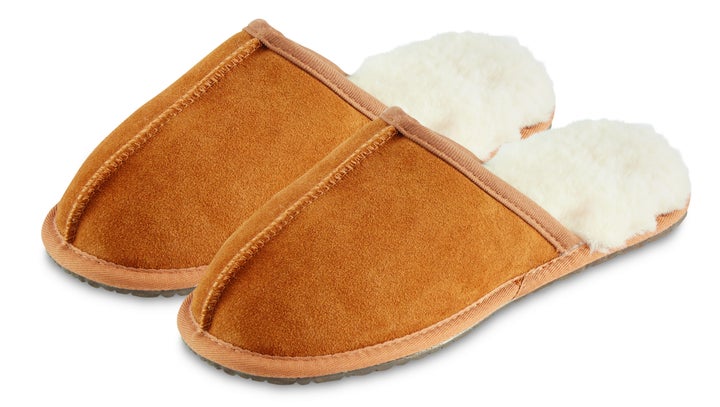 Luxury Sheepskin Slippers, Aldi, £15.99. Pre-order them online now and purchase in stores nationwide from 22 November.
Is there anything worse than hopping around the house with cold feet? These sheepskin-lined slippers will be sure to keep his feet soft and warm. The suede outer lining and supportive rubber sole make these stylish as well as durable – and we think they give Uggs a run for its money. They sold out last year, so be quick.
We all work hard to earn our money – so it shouldn't feel like hard work to spend it well. At HuffPost Finds we'll help you find the best stuff that deserves your cash, from the ultimate lipstick to a durable iron to replace the one that broke (RIP). All our choices are completely independent but we may earn a small commission if you click a link and make a purchase.