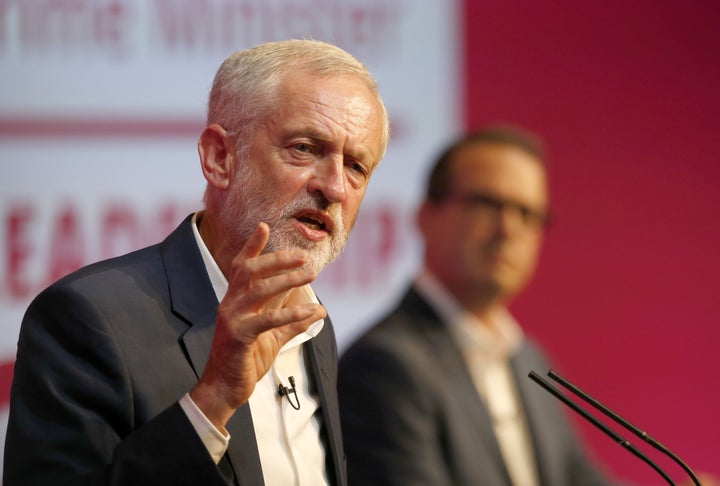 Labour MPs are to vote on restoring Shadow Cabinet elections after a stark warning that they risk losing the party's heartlands unless they unite behind the party's leader.
The Parliamentary Labour Party (PLP) agreed unanimously to hold a ballot on Tuesday on a plan by backbencher Clive Betts to give MPs a say on who should be in Jeremy Corbyn's – or Owen Smith's - Commons team.
The Sheffield South East MP, whose motion was seconded by Clive Efford, warned that the Shadow Cabinet elections would put pressure on those who had quit Corbyn's team to return to the frontbench.
But he stressed that the overwhelming message from the voters on the doorstep had been that they wanted Labour to unite, not fight among themselves.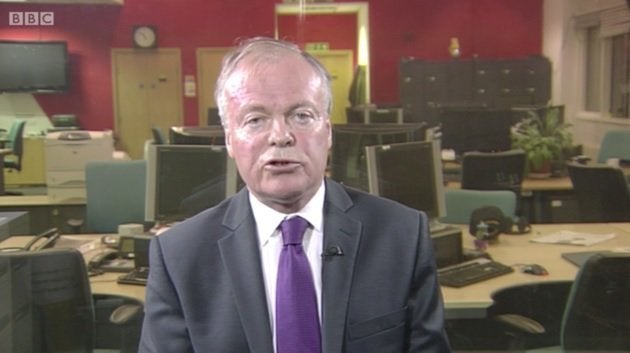 As MPs gathered on Monday for their first meeting since the long summer recess, they agree to put Betts' plan to a vote on Tuesday between 10am and 5pm.
If passed, the plan will then go before the ruling National Executive Committee (NEC) this month, and would then have to be approved by the party's annual conference in Liverpool.
Betts said that Shadow Cabinet elections – which were axed by Ed Miliband in 2011 and have long been backed by Corbyn and John McDonnell as a means of democratising the party – were "a pragmatic response to the situation we find ourselves in".
Betts told fellow MPs "We can't carry on as we are", particularly with some Shadow ministers holding two jobs at once because of a lack of personnel left on the front bench after mass resignations this summer.
"He conceded that it might put some pressure on the new leader, but it would also put pressure on some people who might not otherwise consider returning," a party source said.
"Clive said we've got to find a way to work together because we have a responsibility to all those people who have supported Labour in previous elections.
"People who are natural Labour supporters are very concerned about the situation we find ourselves in. They are saying 'we would be happier if you were more united'."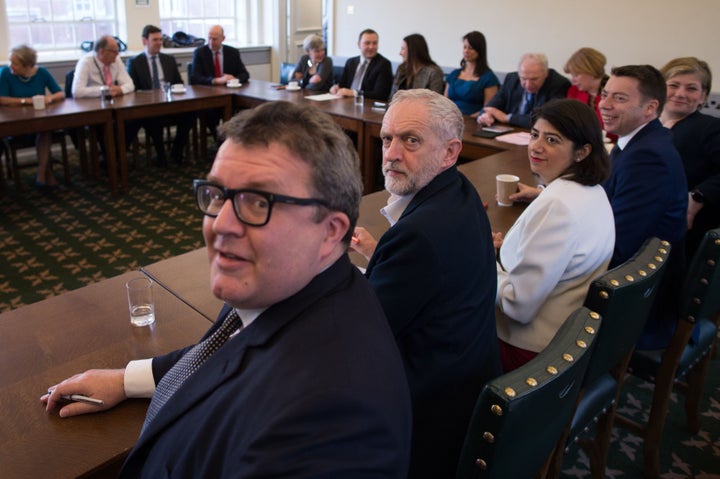 Betts stressed that no one faction within the party had put him upto the plan, stressing he made it completely of his own volition and that it was not designed to 'hobble' Corbyn.
Another party source at the meeting said that there was "a sense that people on all sides are thinking carefully as to whether this is a change that should be considered to bring unity once the new leader is elected".
Six Shadow Cabinet ministers attended the PLP, including Shadow Home Secretary Andy Burnham, and Corbyn's political secretary Katy Clark was also present.
However, some MPs believe that the NEC is unlikely to approve the plan, ensuring it won't even get to full party conference, if Corbyn signals his opposition.
Some sources close to the leader have told HuffPostUK that there is unease at the idea as a backdoor way of defying the leader. One Corbyn ally said that party members could also be given a say in who was in the Shadow Cabinet.
"We are not opposed to it in principle. But if it is being used as a threat, held over our heads, then that would be different," they said. "We would ask should this just be one group of people in SW1A [Westminster] selecting the Shadow Cabinet - or should it be opened to the whole membership?"
"It's also pretty late in the day, given we are so close to conference and there may be logistical problems too".
One MP told HuffPost that if the leadership decided to amend the Shadow Cabinet elections to include party members, that would scupper the entire idea as it would then become bogged down in an NEC wrangle.
"It would be deeply disappointing if they tried to torpedo it like that," a party source added. "This is supposed to be the first stage of a 'truth and reconciliation' process."
The biggest applause of the meeting came when former Commons leader Chris Bryant paid tribute to party staff for their work in 'a difficult year'.