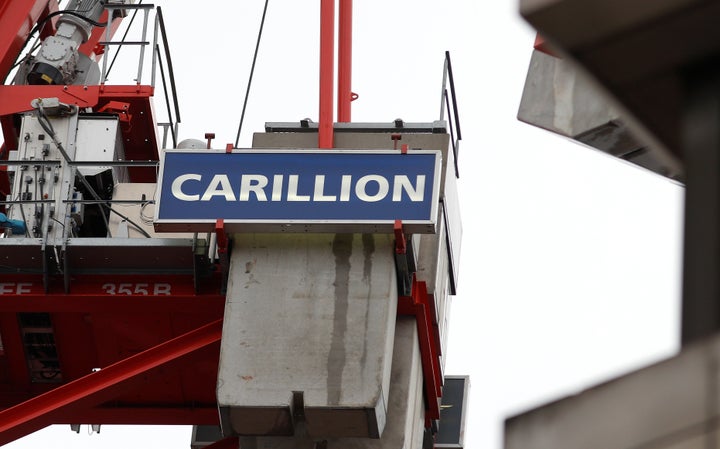 A senior partner of a law firm criticised by MPs for "squeezing fee income" from Carillion in its dying days has been hired to work for the government.
Nigel Boardman, a high-ranking figure at the 'magic circle' City firm Slaughter and May, will be paid £20,000-a-year to help ensure the Department for Business, Energy and Industrial Strategy (BEIS) is financially sound and efficient.
But Shadow Business Secretary Rebecca Long-Bailey has called the top corporate lawyer's appointment "staggering" and a "kick in the teeth" for Carillion's suppliers and workers who were "left high and dry" when the outsourcer folded in January.
Slaughter and May made £8m from Carillion for advice between May 2017, when the construction giant's dire financial position began to emerge, to the day before its collapse, collecting a final £1m the day before the company folded.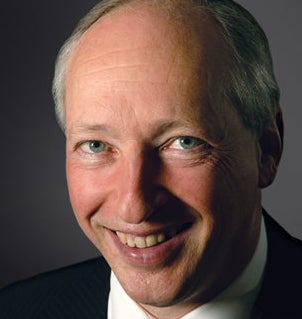 Business Secretary Greg Clark welcomed Boardman's appointment, saying he adds "extensive business experience" and will "offer challenge and support" to ministers and civil servants.
As part of the joint cross-party BEIS and Work and Pensions select committee probe into Carillion's capitulation, MPs singled out Slaughter and May for its "willingness" to "accept generous fees" from the troubled outsourcer as it was headed for collapse.
Rachel Reeves, the Labour chair of the BEIS select committee, said that after the accountancy giants "it was Carillion's legal advisers who took the big payouts in the company's dying days".
She added that "by the end, a whole suite of advisers, including an array of law firms, were squeezing fee income out of what remained of the company. £6.4m disappeared on the last working day alone as the directors pleaded for a taxpayer bailout."
Of the law firms that were paid on January 12, the last business day before Carillion's liquidation, the "highest paid of all was Slaughter and May, whose 17-year relationship was rewarded with a parting gift of more than £1m," Reeves said.
No law firms who advised Carillion were accused of malpractice.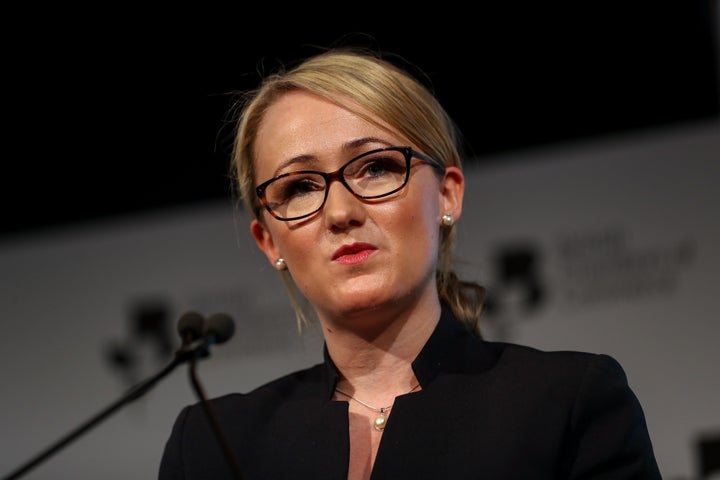 Long-Bailey has called for the government to "urgently review" Boardman's appointment.
"Magic circle law firms, like Slaughter and May, were circling Carillion like vultures, squeezing every last penny of fee income as the company was going down," she told HuffPost UK.
"It is therefore beyond belief that the government cannot see the absurdity of hiring someone from Slaughter and May to drive forward risk assurance when the firm got a £1m payout just one day before Carillion bosses were begging for a government bailout.
"This appointment will also come as a real kick in the teeth to the thousands of workers and businesses in Carillion's supply chain who have been hung out to dry."
The group's massive portfolio included providing school dinners, cleaning and catering at NHS hospitals, building HS2 and maintaining 50,000 army base homes for the Ministry of Defence.
More than 2,400 jobs have been lost as a result of Carillion's collapse and a report by the National Audit Office found earlier this month that the cost to the taxpayer is almost £150m, with that amount likely to climb.
Boardman, who has been given a string of awards for his work, including 'lawyer of the decade' by Financial News, was appointed as part of a stringent process, the government said.
A spokesperson for the BEIS department added: "The appointment of Nigel Boardman brings further extensive business experience to our departmental board.
"All non-executive board member appointments follow a stringent process regulated by the independent commissioner for public appointments and candidates are selected following a full and fair open competition."
Slaughter and May declined to comment when approached by HuffPost UK for a statement.
We have also contacted Mr Boardman directly for comment.