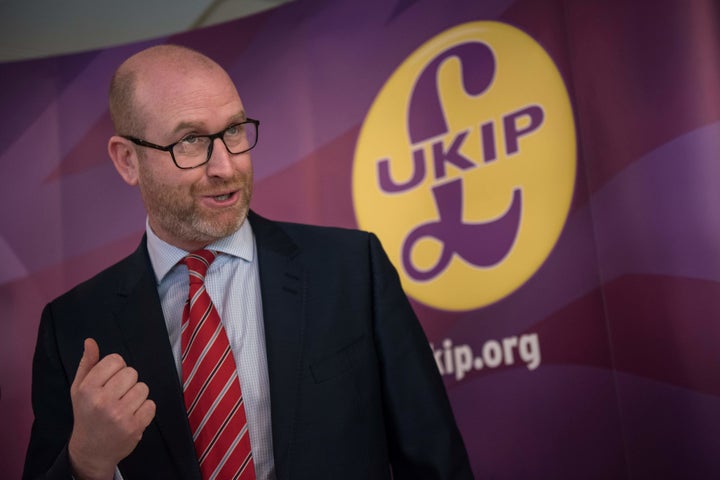 Ukip leader Paul Nuttall has been slammed for saying figures showing a rise in violence after Brexit were "fabricated", as the party claimed it is too "easy" to start hate crime investigations.
Statistics published on Wednesday showed record levels of hate crime were reported by three quarters of police forces in England and Wales in the aftermath of the Brexit vote.
But Nuttall told the Independent "a lot of that [rise in hate crimes] is fabricated", and "overblown specifically to try to rubbish Brexit".
A party spokesman told The Huffington Post UK: "Anyone can claim something is a hate crime, even if they haven't witnessed it. It's terribly easy to to set a hate crime investigation going.
"It undermines real hate crime when fictions are presented as such."
Lib Dem MP John Pugh told HuffPost UK Nuttall's comments were "deluded", saying they "epitomised his ignorance and lack of sensitivity" towards victims.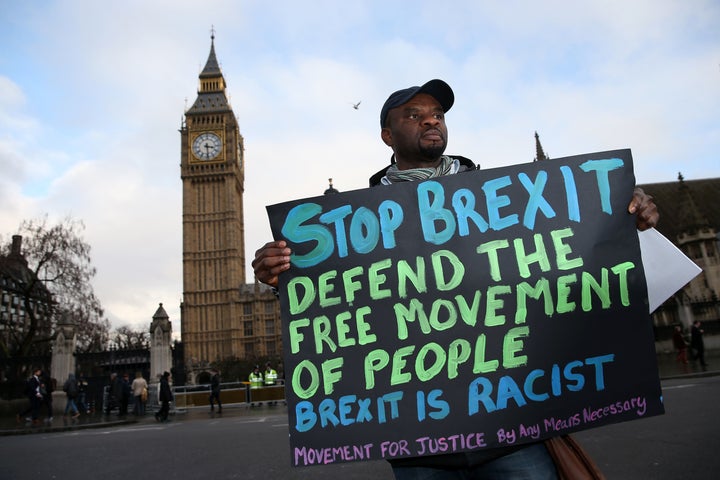 New figures showed that in some places hate crime spiked by more than 50 percent in the three months following the vote to leave the EU.
But Nuttall said that while he has sympathy for victims of hate crime, and allowed that some of the crimes had taken place, he did not "buy into" the new statistics.
"In fact, we've got a paper coming out, specifically focused on London and the hate crime spike", he said.
A Ukip spokesman told HuffPost UK Deputy Leader Peter Whittle was in charge of the party's paper on hate crime figures, which will be published in early March.
"We started looking at it seriously after 23 June. There were a lot of claims there was this massive spike in hate crime. We're trying to get to the bottom of what is happening," he said.
In January HuffPost UK revealed that police chiefs were preparing for a spike in hate crime after Brexit is formally triggered by Theresa May this spring.
The National Police Chiefs' Council (NPCC) told The Huffington Post UK that it had increased its resourcing and intelligence-gathering ahead of a possible rise in attacks against European citizens once the process of quitting the EU starts in late March.
Related