Jennifer Aniston summed up what pretty much everyone was thinking when she sent a birthday message to her friend Paul Rudd this week.
On Tuesday, the always-fresh-faced actor celebrated his 52nd birthday, not that you'd have any idea, because he essentially looks exactly the same as the first time we saw him in Clueless more than a quarter of a century ago.
Clearly, Jennifer felt the same too, sharing a photo of the two of them on her Instagram story with the message: "Happy birthday Paul Rudd!! You don't age, which is weird – but we celebrate you anyway."
She also posted a picture of the two of them having a pillow fight, writing simply: "I love you!"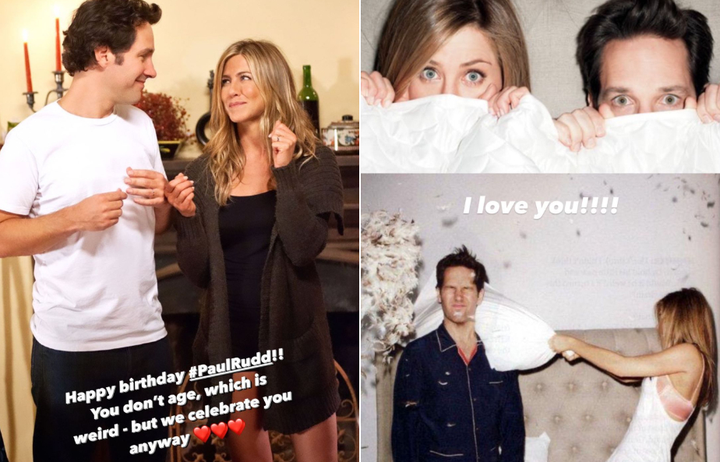 Although you may remember them sharing the screen in Friends, Jen and Paul actually worked together years earlier on the romantic comedy The Object Of My Affection.
The two briefly dated after acting in the 90s film, only to be reunited in 2002, when Paul landed the role of Phoebe's boyfriend Mike Hannigan in Friends.
In 2012, they played a married couple once again in the comedy Wanderlust, which also starred Jen's future husband Justin Theroux.
The Rachel Green star isn't the only one who used Paul's birthday to comment on his youthful appearance, though.
Paul's Marvel co-star Mark Ruffalo wrote: "Happy birthday, Paul Rudd! Did I find the secret behind your eternal youth?"
Meanwhile, a post on the official Netflix Twitter account read: "Paul Rudd turns 52 years old today and, once again, I'd just like to say: HOW DOES THIS MAN NOT AGE?!?"