The popular Pepe the Frog meme has been branded a "hate symbol" by a non-governmental organisation in the US.
Pepe joins the Nazi Swastika, Confederate flag and 'Blood Drop Cross' of the KKK as a symbol seen as offensive according to the Anti-Defamation League (ADL), which claims to combat anti-Semitism and other forms of hate.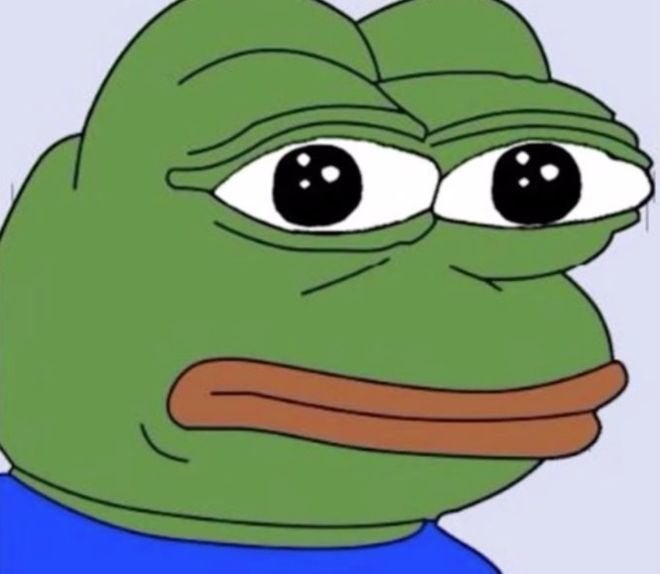 Pepe became a comical internet meme but has since been "twisted" by white supremacists and anti-Semites, according to the ADL.
Edited versions of the frog have been shared by groups including the far-right Alt-Right movement, whose supporters have reportedly abused Jewish Americans, according to the BBC. Pepe has also been edited to be Adolf Hitler and other figures as he's travelled around the internet.
The Alt-Right backs Donald Trump in the US election, and although Trump has not endorsed or approved it, he shared a tweet last year with Pepe's face merged with his.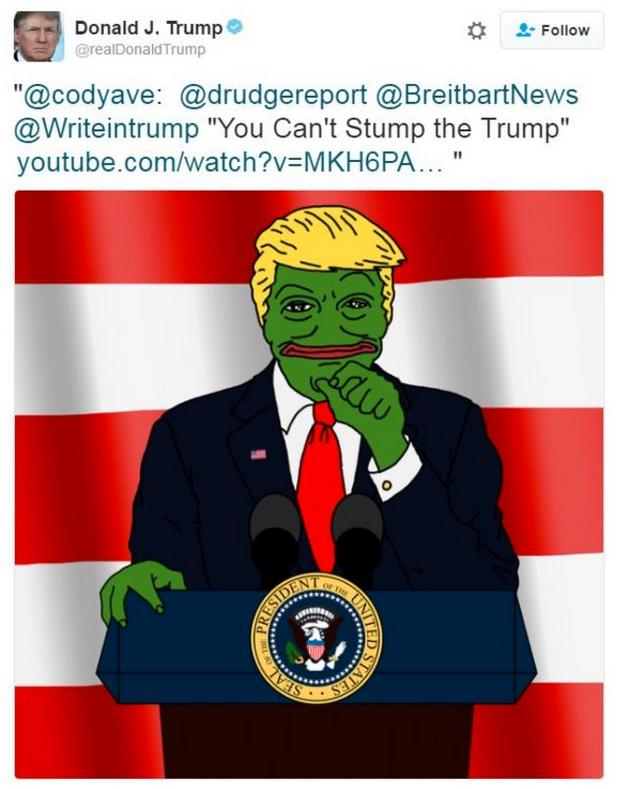 In response, Hilary Clinton's presidential campaign team team published a post condemning the tweet, saying: "that cartoon frog is more sinister than you might realise".
The Anti-Defamation League "fights anti-Semitism and all forms of bigotry, defends democratic ideals and protects civil rights for all," according to its website.
"These anti-Semites have no shame," the ADL's chief executive Jonathan A Greenblatt told the BBC. "They are abusing the image of a cartoon character, one that might at first seem appealing, to harass and spread hatred on social media."
The group has said that it thinks most Pepe memes aren't racist and versions that are not spreading hatred won't fall under its 'hate symbol' categorisation.
"The mere fact of posting a Pepe meme does not mean that someone is racist or white supremacist," the group said.
"While the cartoon frog finds himself among the decidedly dark company of the swastika and the Confederate battle flag, he also finds himself alongside seemingly innocuous symbols on the Hate Symbols Database like '100%' and '737,'" it wrote.
"To the lay observer, these appear to be potential references to how much of a bottle of juice is made from actual fruit or what the make of a particular airplane is, but they're references to white supremacist ideas — '100%' means '100% white' and '737' refers to a California-based white supremacists gang."