So Andre decided he'd like to get first hand experience of what MacDonagh was going through, by undertaking what he called a "labour of love".
"It is nothing you'd ever expect. It's absolutely horrific," he said afterwards.
"Nothing in the world prepared me for that."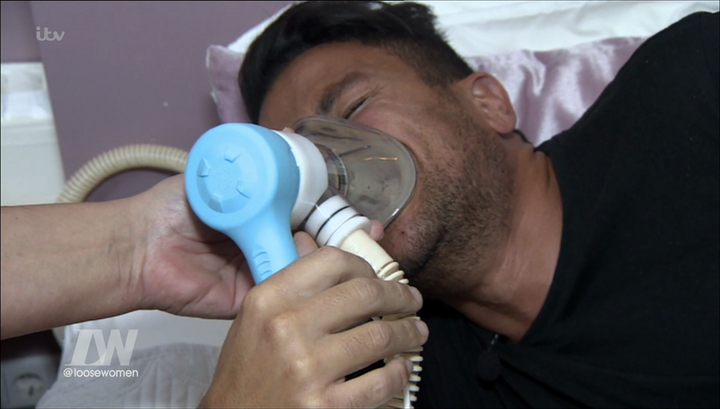 Andre continued: "They say that guys can relate to it if you've had kidney stones and I've had kidney stones and let me tell you, I would have another twenty kidney stones rather than go through that again.
Peter was hooked up to the machine, which replicates labour contractions using electrical currents through electrodes placed on his stomach, at a clinic in Amsterdam called 'The Birth Hotel'.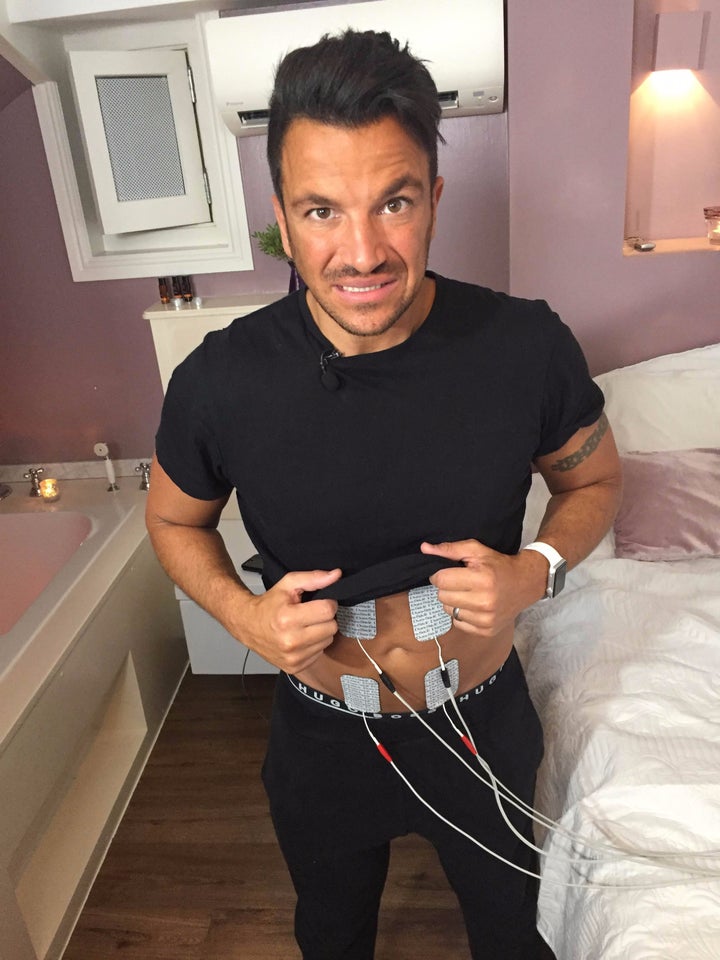 The machine, started by replicating early contraction pains. As the pain increased, Andre was keen to use gas and air to aid.
He decided to continue to stage three (which is when a woman in labour would be 10 centimetres dilated) because he said he'd never hear the end of it from MacDonagh if he didn't.
At the end of the session Andre said with a tone relief: "I've given birth".
We hate to break it to you Pete, but you haven't... the contractions are just one part of the experience.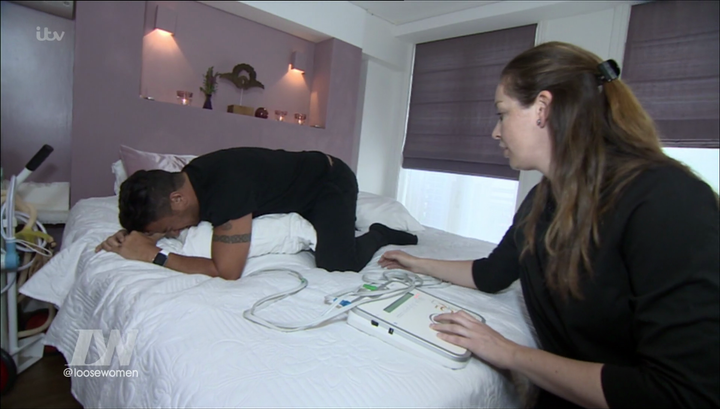 Speaking on 'Loose' Women on Friday 28 October, Andre said the experience had succeeded in giving him greater insight into Emily's Braxton Hicks.
"As soon as I went home, I was noticing that I was different straight away," he said.
"Every time Emily had Braxton Hicks, I would go 'are you alright?' and then say 'it's only another twenty seconds, it'll pass' and you do act different. We are going to go through this for real and I'm going to be very different this time, because I'm going to know what she's going through.
"Would I go through it again? Never! This is my only child!"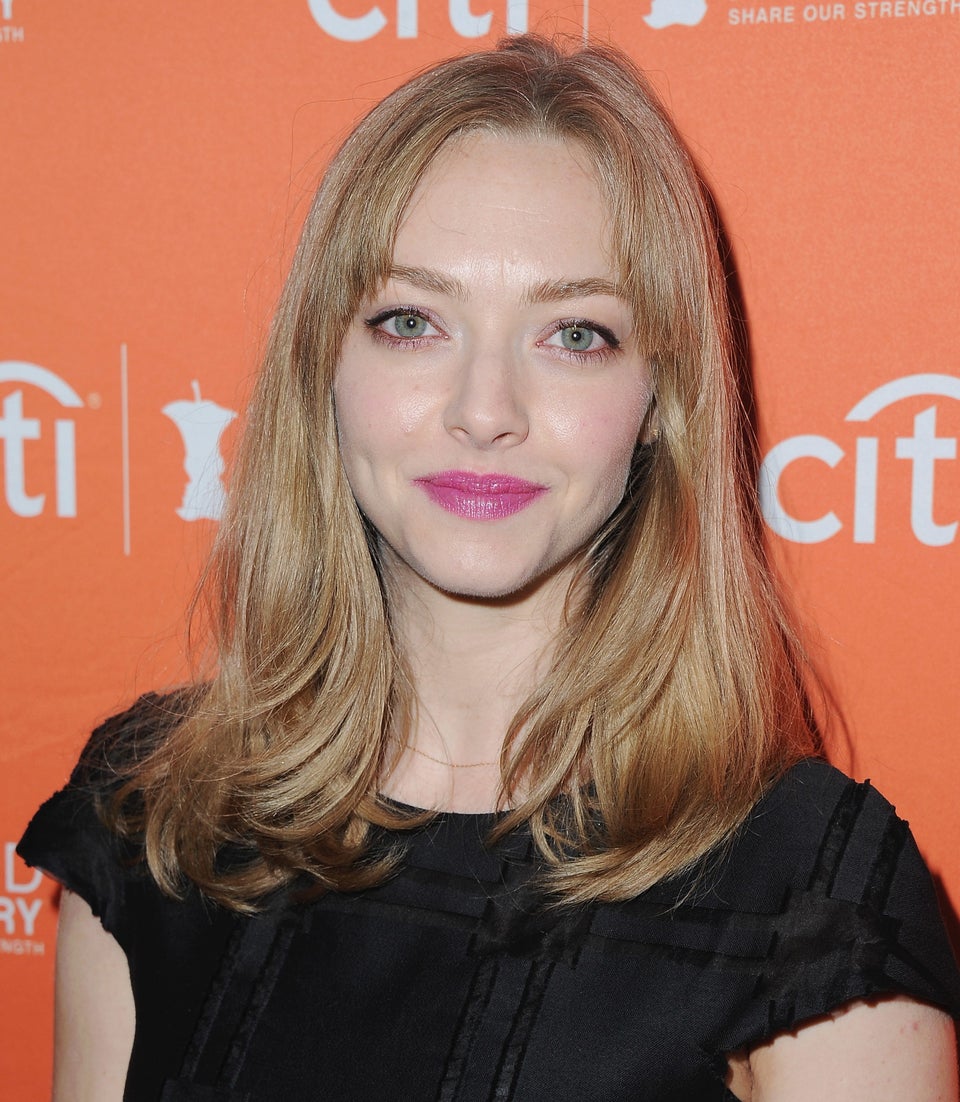 Pregnant Celebrities In 2016