The BBC has received a wave of complaints about a joke in the latest episode of Peter Kay's Car Share.
However, a total of 175 people have now contacted the BBC's executive complaints unit (ECU) about a joke relating to breastfeeding in the episode.
During a chat between main characters John and Kayleigh about children's soft play areas, the latter commented that she once saw a woman breastfeeding a three-year-old in public.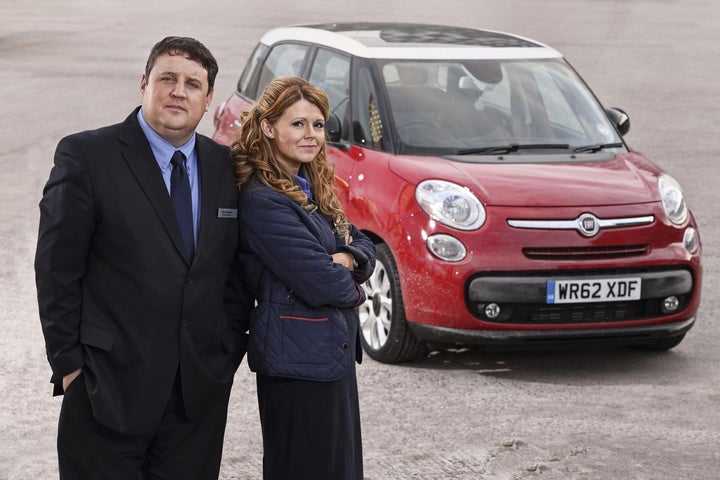 "How did you know he was three?" Peter's character questioned, to which Sian Gibson's responded: "He had balloons."
John then remarked: "Is that you call them? Breastfeeding at three?"
Kayleigh then insisted: "Swear down. Hanging off the tit with his teeth in Timbaland's," while John suggested there's "a time and a place".
"They say breast is best," Kayleigh concluded. "But you have got to draw the line somewhere."
As reported by Digital Spy, many felt the segment shamed those who choose to breastfeed their children in public, as well as parents who practise extended breastfeeding.
A BBC representative declined to comment when contacted by HuffPost UK.
Peter Kay's Car Share concluded in 2018, with two special episodes, one of which was almost completely improvised.