Nightclub owner Peter Stringfellow has sparked a debate on social media after saying the Brexit referendum was a "sham" as he called for another national vote on Britain's membership of the EU.
The 77-year-old, who is famous for his lapdancing clubs, said there were "so many untruths on both sides" of the referendum debate.
His comments on Sunday night come in response to a tweet posted last week in which he called Brexit a "massive mistake".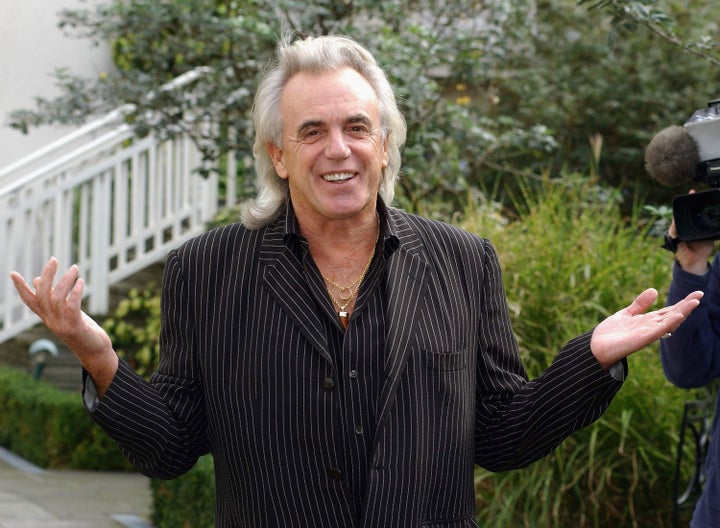 Last week Stringfellow said in a tweet: "This is not going to go down well BUT I now genuinely believe that Tony Blair is the man of the moment and before it's too late we should have another referendum! I believe it will be true democracy at work and no I haven't forgotten Iraq! But Brexit is a massive mistake!"
Blair has been highly critical of Brexit, calling it a "Tory psychodrama" that leaves the country with "no time to deal with the problems of inequality".
During an interview with The Guardian, the former prime minister said it was "not the answer" to the country's problems and said it had a "distractive impact" that prevented politicians focussing on burning issues.
Stringfellow's defence of Blair and calls for a second referendum sparked a backlash, with some people accusing the Sheffield-born entrepreneur of wanting to repeat the referendum until he gets the result he wants.
Stringfellow responded to some of his critics on social media directly.
One person seemed shocked to see Stringfellow commending Blair and calling for a second vote, saying: "Peter, I always thought you were a hardcore Tory."
Stringfellow responded: "I'm a hardcore Englishman who doesn't believe in Brexit."
Last week, Blair predicted that Labour would "annihilate" the Tories if Jeremy Corbyn strongly opposed Brexit.
Blair suggested the fresh vote would be either in the form of a second referendum or a special general election that could keep the UK in the EU.
Meanwhile, Corbyn was accused of "letting the Tories off the hook" and a "pathetic" lack of leadership after he rejected a cross-party invite to fight to stay in the single market.