Taxpayers are on the hook for billions of pounds under private finance initiative contracts in the coming decades, a government agency is warning, amid growing concerns after the collapse of outsourcer Carillion.
The government hands over more than £10bn a year in charges to private providers in PFI deals, a report by the National Audit Office (NAO) finds today, revealing startling levels of waste when compared with publicly-funded projects.
The NAO found that a group of schools could cost the taxpayer 40% more when funded through PFI rather than government borrowing, with further research suggesting hospitals could cost as much as 70% more.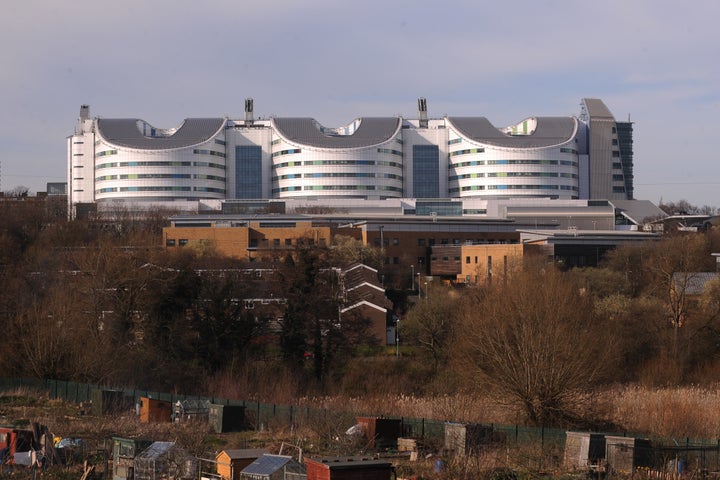 And even if the policy of outsourcing finance for new buildings, roads and other public projects ended immediately, charges would still top £199bn by the 2040s, the agency said.
Treasury claims that PFI can have advantages were challenged by the NAO.
Carillion, which entered liquidation on Monday after talks between its lenders and Whitehall failed, was a major beneficiary of PFI, describing itself as a "leader" in the field.
It won contracts including the half a billion pound redevelopment of the Royal Liverpool and Midland Metropolitan Hospitals.
But the firm suffered costly overruns at both sites, and construction at the facilities ceased following the firm's collapse on Monday.
It is unclear when construction on the hospitals will re-commence, and there are fears any new contractor could require months, and many millions of pounds, to takeover.
The firm also had shares in PFI deals for HS2, schools and military sites.
While the new figures were compiled before Carillion collapsed, they have fuelled questions over the future of PFI.
The NAO found that, despite Treasury officials branding PFI's successor, PF2, as a "new approach" to partnerships between the government and private providers, the "fundamentals of the financing structure and contract remain the same."
And it reported that there remains little published evidence of the benefits of private finance deals.
What is PFI?

PFI stands for private finance initiative and describes a method of funding big government projects which require lots of money, such as new schools, hospitals and roads.

Introduced in the 1990s under John Major's Conservative government, the deals were popular under New Labour between 1997 and 2007.

Over 100 hospitals were funded by the deals during this time. The 716 operational PFI contracts have a total value of around £60bn.

Rather than taxpayers funding projects all at once, under PFI, a private company is able to finance development and seek payments over a contracted period of time, often around 25-30 years.

After mounting controversy over the initial PFI system, the Treasury introduced a "new" system dubbed PF2.

Why is PFI controversial?

Contractual payments are set in stone, and it is very costly to re-negotiate a PFI contract.

The situation has seen some NHS hospitals reduce staffing numbers in order to continue PFI payments.

South London Healthcare NHS Trust was placed into administration, in part because of the toll of PFI payments.

Others have been forced to spend over £100m to buy out of the contracts.
MP Meg Hillier, chair of the Commons Public Accounts Committee, said: "After 25 years of PFI, there is still little evidence that it delivers enough benefit to offset the additional costs of borrowing money privately.
"Many local bodies are now shackled to inflexible PFI contracts that are exorbitantly expensive to change.
"I am concerned that Treasury has re-launched PFI under new branding, without doing anything about most of its underlying problems.
"We need more investment in our schools and hospitals but if we get the contracts wrong, taxpayers pay the price.
"Decisions that have an impact on taxpayer funded public services for decades need to be to thought through.
"There are lessons to be learnt and these need to be considered in the context of 20 years not just expediency today."
The findings, together with the continued fallout of the Carillion collapse, are likely to be seized upon by critics of PFI, including Labour which has said it intends to scrap the deals.
Shadow Chancellor John McDonnell wrote in a newspaper column this week that Carillion's downfall "represents a watershed moment. We need to put an end to the rip-offs and failures of the outsourcing model."
'Catastrophic waste'
And Rehana Azam, national secretary of the GMB trade union, said: "The NAO's figures show what we've all known for some time – that PFI is a catastrophic waste of taxpayer's money.
"Once the shiny facade comes off, PFI deals are financial time bombs that leave public bodies shackled into decades of eye-watering payments.
"This report should mean that the game is up for PFI - it's time to properly fund our public services upfront instead."
A government spokesperson said: "Many vital infrastructure projects like roads, schools and hospitals are paid for by PFI and [its successor] PF2, stimulating our economy, creating jobs and delivering better public services.
"We have reformed how we manage PFI contracts, and through PF2 have created a model which improves transparency and offers better value for money.
"Tax payer money is protected through PFI and PF2 as the risks of construction and long-term maintenance of a project are transferred to the private sector. Private finance is more transparent, with information and data published by government annually."