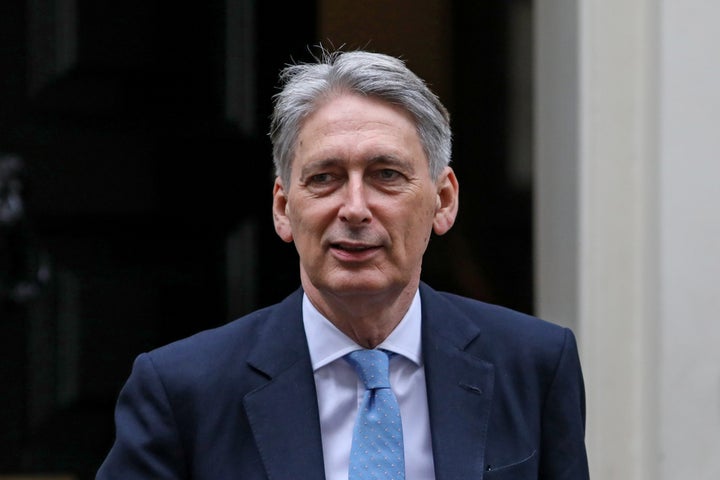 Chancellor Philip Hammond has suggested Brexit is to blame for the public sector pay squeeze rather than Tory policy.
In a jibe at fellow ministers Boris Johnson and Michael Gove, he also warned that their calls for wage hikes for teachers, nurses and others may have to mean tax rises for millions.
Hammond, one of the ministers battling for a "soft" UK exit from the EU, hit out as he defended the 1% pay cap for public sector workers, declaring the Government "must hold our nerve".
The Chancellor said that the startling fall in the pound since the EU referendum had been the real driver for the pay squeeze, as it in turn fuelled inflation that left many with a real-terms salary cut.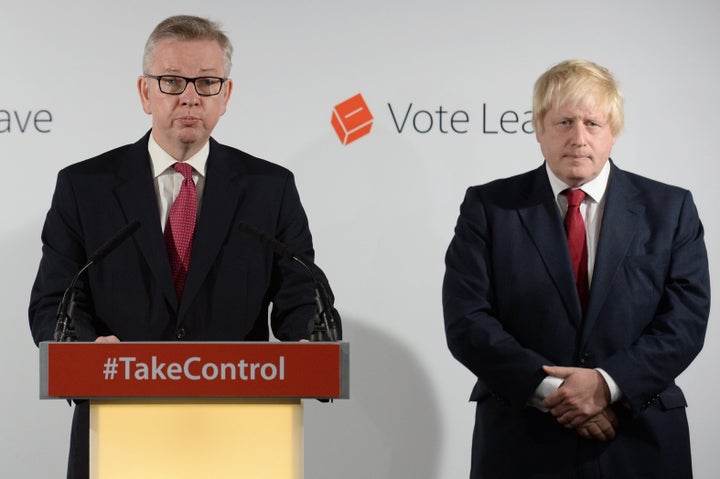 "There is frustration over the stagnation in real pay growth, driven by the current spike in inflation which itself is due mostly to currency depreciation," he told business group the CBI on Monday night.
His words came as one unnamed Tory minister told the Sun that Boris Johnson's call for an easing of the pay freeze was just a naked attempt to look more popular with the voters than Theresa May.
"Boris cannot stand not being the centre of attention. Intervening on this now is pure attention seeking – 'look at me, look at me'. It's pathetic."
And Sir Simon Fraser, the former head of the Foreign Office which Johnson now runs, was scathing on Twitter about the real motivation for him and Gove, the new Environment Secretary.
"Would be nice to think Gove & Johnson care more about #publicsectorpay than about making life difficult for Hammond," he Tweeted.
However, Hammond's attempt to shift the blame for the pay squeeze on to the Brexit vote was undermined by a new study showing that it was Tory austerity that really crippled incomes well before the 2016 referendum.
The report by the Office of Manpower Economics, which is used by public sector pay review bodies, showed that George Osborne's squeeze from 2010 to 2015 did most damage as police officers, teachers, midwives, radiographers, nurses and doctors saw a marked decline in median hourly earnings. Teachers saw a drop by £2 an hour from 2005 to 2015.
Cabinet splits over the issue of continue, with Jeremy Hunt, Justine Greening joining Johnson and Gove to argue for a lift in the 1% ceiling, but Priti Patel and Andrea Leadsom were among those opposing it.
No.10 hinted last week that ministers were listening to voters' anger, but the Treasury swiftly forced Downing Street into insisting the policy remained unchanged.
Teachers' and police pay review bodies are due to report later this month, setting pay rates due to kick in from September, though NHS and army staff won't get a rise until next April at the earliest. Unions fear a 'divide and rule' approach to the pay issue.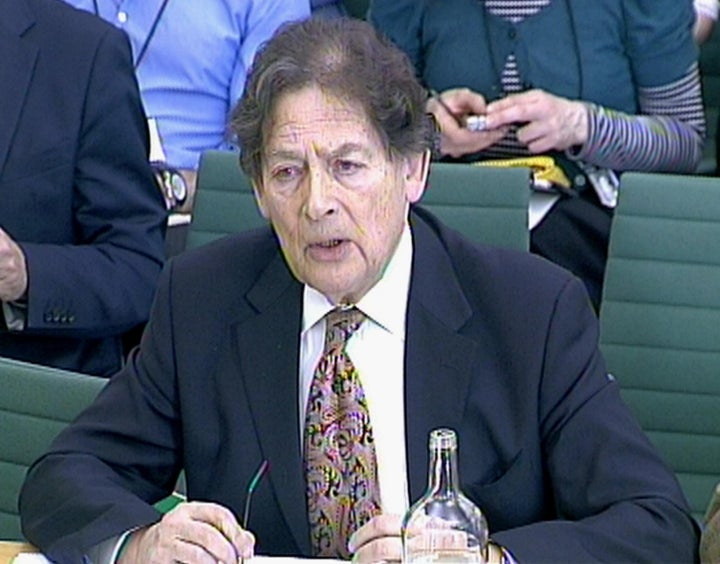 Meanwhile, arch Brexiteer and former Chancellor Lord Lawson came under attack as he suggested that quitting the EU would deliver a net £10bn saving for the UK which could be used to help public sector staff if needed.
On BBC Radio 4′s Today programme, Lawson said Hammond had a "great chink of light on the horizon which I didn't have – the Brexit dividend....unless we are foolish enough to negotiate it away".
The former Tory Chancellor added that he would look at fuel duty hikes to fill the gap too. "I myself would look at fuel duties which are very substantial, they raise something like £30bn a year but they've been frozen for the past six or seven years."
Lawson added that "we should stop having this debate in public, it's ludicrous". "It is not helpful, it would be horrifying in my day, to have this out in public."
Fellow former Chancellor Ken Clarke told Newsnight that Hammond should not start "giving in to the lobby of the week" because "the political bubble's got seized with this last two, three days, because it's the public sector trade unions conference season".