Philip Hammond has been accused of "arguing like an accountant seeing the risk of everything" rather than pushing ahead with plans for Brexit.
The Chancellor is facing allegations of trying to "undermine Brexit" by calling for delays to Cabinet measures to control immigration, the Daily Telegraph reports.
The paper said that the Tory minister was one of a number of voices urging caution about plans to introduce a new work permit system designed to reduce immigration, which was discussed at a Brexit cabinet meeting last week.
But Treasury sources have dismissed the claims against Hammond as "rubbish", while the PM's official spokeswoman said Theresa May had "full confidence" in him.
"The Prime Minister has full confidence in the Chancellor and the work he is doing," May's official spokeswoman said on Monday.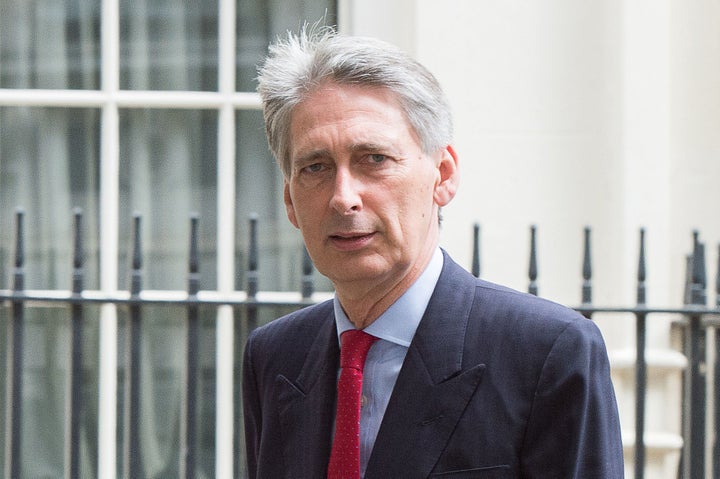 Earlier this month Home Secretary Amber Rudd presented plans for a post-Brexit visa regime that would see all EU workers forced to prove they have secured a skilled job before being allowed into Britain.
But the paper said Hammond was believed to have warned against such a move, which has been seen as confirmation that Britain will leave the single market as part of the Brexit process.
One source told the Telegraph: "He is arguing from a very Treasury point of view.
"He is arguing like an accountant seeing the risk of everything rather than the opportunity."
Another is quoted as saying that Hammond is "overly influenced by his Treasury officials who think it is a catastrophe that Britain voted to leave the EU".
However Hammond was widely-praised for allegedly acting like an "accountant".
Health secretary Jeremy Hunt said there was simply "lively debate" in the cabinet over how to pursue Brexit. "This isn't the first time in the history of government where you read reports in the newspapers that may not actually reflect what's happened," he told BBC Radio 4's Today programme.
"All I would say is that you would expect lively debates to be happening in government because we are going to get the right solution in terms of securing our borders, but also the right solution economically."
But the reports were dismissed as "rubbish" by other Treasury sources, who claimed that there were tensions at the meeting but no row, the BBC reports.
Sources said the meeting was about exploring proposals rather than reaching any concrete position over future immigration policy.
The Times reports that Brexit-supporting ministers believe Hammond is "not following Theresa May's instruction that government 'get on' with Brexit".