A secondary school has decided to ditch "traditional" homework in favour of a more relaxed approach.
Teachers at Philip Morant School and College, in Colchester, will no longer be setting any formal homework. Instead students can choose to take part in optional homework schemes called 'Prove It+' for kids in Key Stage 3 and 4 and 'Independent Study Tasks' for those in Key Stage 5.
"We know that traditional homework is not working for the majority of our students," Principal Catherine Hutley told The Huffington Post UK.
"This new approach allows us to more carefully track and monitor students both academically but also against skills critical for their lives ahead."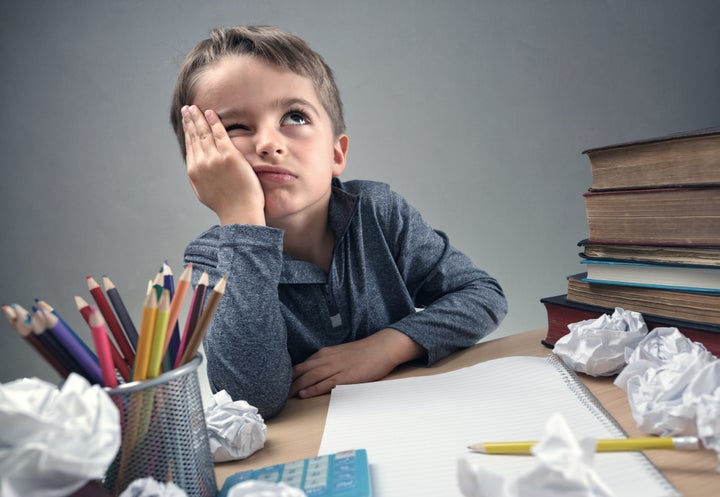 The letter sent to parents read: "Students will be expected to select appropriate tasks based on guidance from their teachers, their own targets and their own interests.
"Students and parents will find tasks on the school website. We would encourage you to look at these with your son or daughter, as some of the tasks support community and charity awareness in order to develop the whole child."
The letter stated that there is no limit to the number of tasks a student can complete.
"Although optional, we believe this new approach will support students to take a greater responsibility for their own learning," it continued.
The school carried out an analysis of the homework set by teachers and the impact it has had on student progress.
They felt the two new schemes were appropriate to develop the independence and success of their students; ensure home study extends the skills learned in the school; and to "support the development of kindness" through family, community and charity.
Hutley said: "We are excited by our new Prove It+ approach which replaces traditional homework. We have had an incredible response from parents and carers, with over 250 parents attending workshops to explore and develop the approach further.
"We are very aware that opinions on this issue are polarised, with many parents and carers delighted by the change but others concerned by what the move will mean for their child.
"We will continue to work closely with parents, carers and our students to ensure that this approach works for our students.
"For those that think this is in some way a risk, I can simply say that the risk to our students' education would be to sit back and do nothing when we know something is not working for so many of our students."
The school collected quotes from students on their opinions of the new homework approach.
One Year 8 pupil said: "It is better than doing homework because you can choose what you focus and develop."
A Year 9 pupil explained: "It is more engaging for the students because they have to work extra hard in lessons.
"I have noticed that teachers are challenging us more in lessons."
And a Year 11 pupil said: "We can be independent and the teachers help us to make the right decisions as individuals."

Funny exam answers on Reddit
Related