Because of social-distancing rules, a lot of our favourite TV stars have been doing their own hair and make-up while broadcasting during the coronavirus pandemic.
While most of them have taken to it without any issues, the same apparently can't be said for Piers Morgan.
During Wednesday's edition of Good Morning Britain, Piers took a moment to address his critics, claiming he'd seen a few messages about his supposed "blending issues".
And we have to be honest, they did have a point.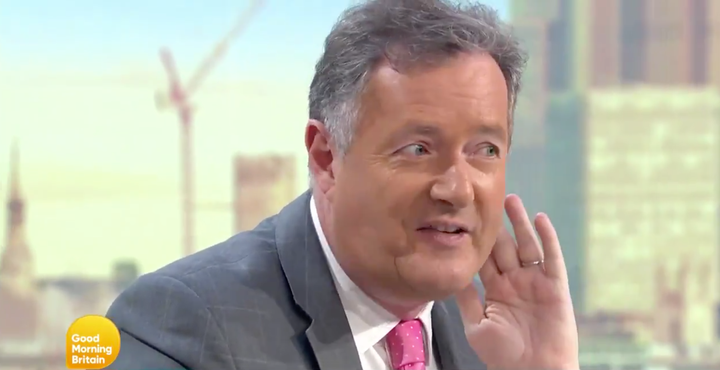 "Apparently I have blending issues with my make-up when I turn," he explained. "I don't even know what that means, other than clearly this part of my head is orange and this part is not.
"I don't know what that means, and I don't care. In the general of things… I come in, I'm slapping the stuff on, I've no idea what I'm putting on. Or how to apply it. And in the general scheme of the problems of the world right now, my blending issues with my make-up are not that important, people."
Susanna Reid did try to stick up for her co-host, saying: "Can I just say, we do not have our professional army of make-up artists and hair artists at the moment. Of course, we don't need them… clearly we do, but we don't need them to be in the workplace, so we've let them go. It is not the most important thing."
Fair play to Piers, though. When Susanna commented he was "turning into his friend", Donald Trump, he was happy to play along when producers threw up a split-screen.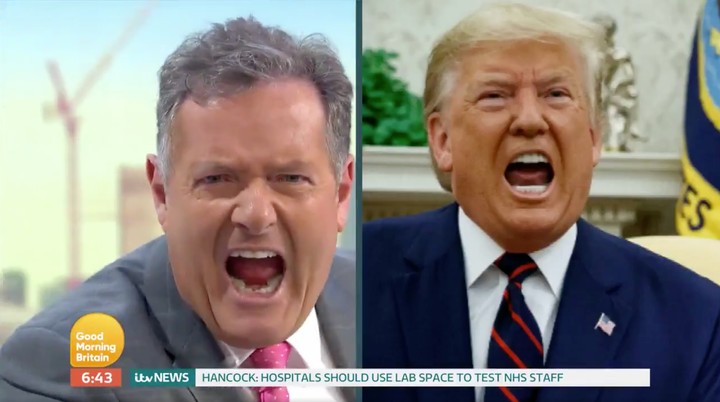 "If I've over-tangerined the Tangerine Dream, I can only apologise," he added. "For anyone who was offended by my orange head."
Good Morning Britain airs every weekday from 6am on ITV.