A police chief lied to the force's top lawyer and spent public money to cover up the affair he was having with another high-ranking officer, a tribunal has heard.
Revelations of a second affair at the top of Northumbria Police also emerged, as more claims about the tangled web of relationships between senior officers were aired.
Former chief constable Mike Craik was accused of lying to head of legal services Denise Aubrey about his fling with his assistant chief constable, Carolyn Peacock, the Press Association reports.
Mrs Peacock's chief superintendent husband, Jim, is then said to have punched Mr Craik at a barbecue after learning of the affair.
Details of a second affair involving groin stroking at work, "nipples with tassels" and "hula hoops" were also revealed, which allegedly involved assistant chief constable Greg Vant and Mr Craik's secretary, Juliet Bains.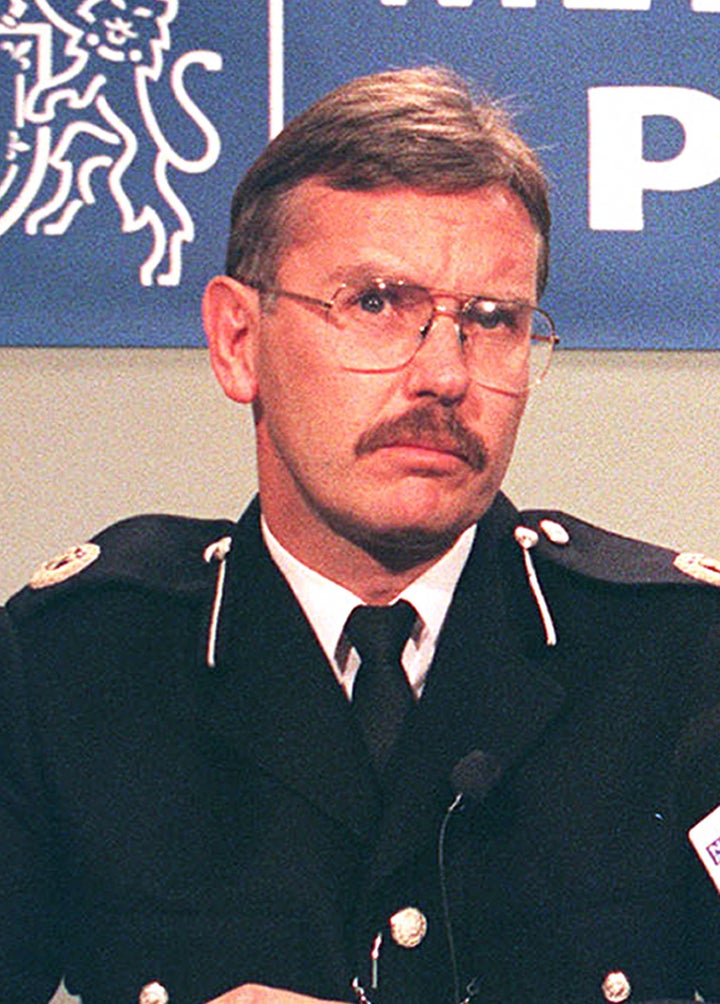 Mr Vant was accused of sexually harassing Ms Bains by Mr Craik, but the tribunal heard she never made a complaint.
The tribunal in North Shields, North Tyneside, was convened after Ms Aubrey, 54, was sacked for gross misconduct after she allegedly disclosed information about the affairs.
She denies this and has instead accused her former bosses of "unfair dismissal following a protected disclosure, sex discrimination, disability discrimination, victimisation and harassment".
Ms Aubrey said she had been asked by Mr Craik to advise him on libel and trying to keep accusations of the affair out of the media.
"I don't know if he lied to me but from what I have found out since I think he did," she said.
"At the time he told me it had not happened and I acted on those instructions. But something did happen because of what was revealed to me."
She said: "If we used public money to cover it up then we do have an issue here and a potential criminal investigation."
In her statement, Ms Aubrey said "Vant was another very senior officer. I was called to advise Craik, who was angry as he suspected Vant of sexually harassing his then secretary.
"An allegation of sexual harassment, if proved, would amount to "discreditable conduct" and could undermine public confidence in Northumbria Police.
"Craik wanted to suspend Vant but I advised him he had no power to do so under the regulations then in the force. Vant was also suspected of lying to Craik about his relationship with Bains and there was also an issue about inappropriate use of Northumbria Police equipment.
"Emails and texts were received which from memory contained bizarre references to "ghosts" which Craik feared were being sent to scare Bains. There were other comments concerning, from memory, "hula hoops" and "nipples with tassels," obviously some private banter between them. I believe that copies of these texts have deliberately been removed from the file."
After an internal investigation Vant was sent on secondment, but Ms Aubrey said she worried what they had done "smacked of covering up allegations" as "any finding of dishonesty against an officer of rank would either lead to his dismissal or hinder his career and it was felt it would be disproportionate to put Vant into so much jeopardy".
Northumbria Police had sought to stop the allegations about Mr Craik, Ms Bains and the Peacocks being fully reported through requesting the court ban them from being named.
But Judge Humphrey Forrester withdrew the order he had initially made after listening to representations on behalf of the press from barrister Gervase de Wilde.
Related