A policeman found the perfect way to settle a crying toddler and the heartwarming moment was caught on camera.
The member of Indiana State Police explained the young boy was having a "tough morning" and had sprawled out on the floor in a shopping centre.
The boy's mother told the man this was how her son had been "expressing himself" lately, so she had stepped back and let him lie there.
"I decided to get on his level and talk to him," he wrote.
"He started to cry so I wiped his tears and told him it will be ok.
"As an adult sometimes all we want is one person to stop, get on our level and maybe wipe our tears.
"These children are entitled to bad days just as us, so give them that moment to bring it together."
The policeman encouraged other people to "get on someone's level" today and make them smile.
"You might be that person that gives them hope," he added.
"This renews your love of humanity," one person wrote.
"There are still good people. We need more reports of acts of kindness."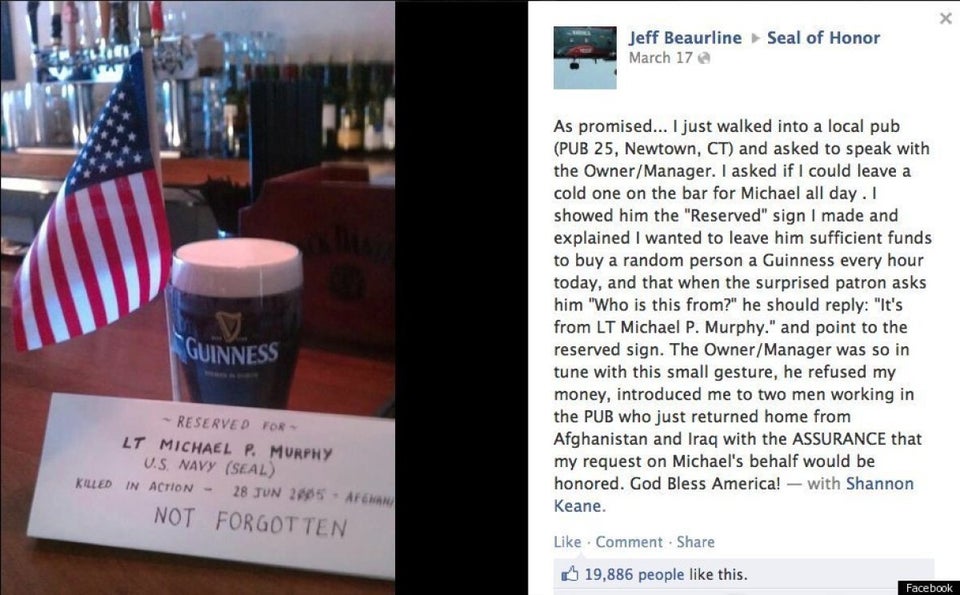 Random Acts Of Kindness