Coronavirus has changed everything. Make sense of it all with the Waugh Zone, our evening politics briefing. Sign up now.
Disadvantaged pupils taking exams next year face a "tsunami" of anxiety and inequality unless urgent action is taken to provide summer schools or other support, MPs have been told.
Lee Elliot Major, professor of social mobility at the University of Exeter, told the Commons education select committee that the "Covid generation" of pupils could miss out on jobs, apprenticeships or university places without adequate catch-up provision.
His remarks came before Boris Johnson later announced there would be a "big summer of catch-up" for pupils held back by the lack of classroom time.
The committee also heard that both white working class boys and Black, Asian and minority ethnic students of all classes were most at risk of suffering discrimination this year, thanks to exams being replaced by teacher assessment and predicted grades.
Elliot Major, a former chief executive of the Sutton Trust charity that tackles educational inequality, said school closures meant vital classroom time was lost for those who lacked computers or other technology to receive online lessons at home.
"The thing that worries me is that if you miss out on those threshold grades, if you don't get that 4 in your English or maths GCSE, you are unlikely to get employed at the moment. If you don't get into that sixth form or university, that can have a lifelong impact," he said.
"I know we're concerned with the current assessment of current cohorts doing GCSEs and A-levels but I really worry about [next year]. It's like a tsunami of anxiety hitting schools, the million children who are going to be taking GCSEs and A-levels next year."
Education secretary Gavin Williamson confirmed on Tuesday that schools would not reopen to all pupils before the summer, but failed to give details of plans for what he called "long term" catch-up provision for those left behind by the digital divide.
Elliot Major, who said a combination of teacher assessment and core exams would probably be needed next year, was one of several experts who told the MPs that a national summer school programme would be essential to help children catch up learning lost in the lockdown.
He called for a new "National Tutoring Service", with university students and others providing "one to one support for disadvantaged pupils", to help combat the fact some schools were getting pupils to consolidate what they had already learned before lockdown, while others were teaching new material.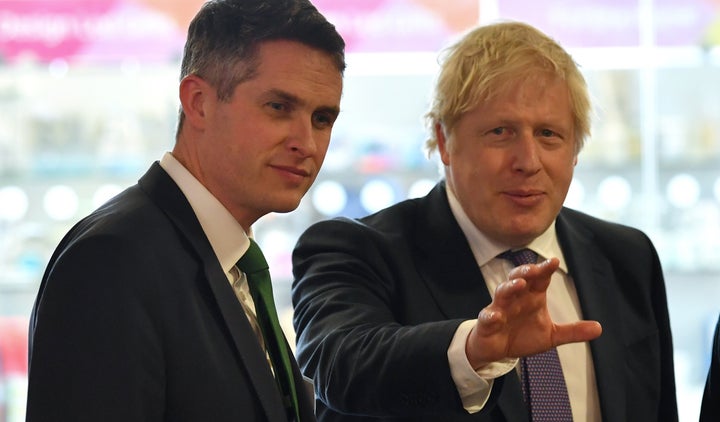 The academic stressed that the two working-class groups most at risk of being penalised were those trying to just get minimum grades, and the top 10% brightest pupils who aimed for the best universities.
"I think the worry is that unintentionally teachers will underestimate, sometimes, the academic potential of poorer pupils, potentially those from black backgrounds, and potentially boys as well."
Zubaida Haque, interim director at the Runnymede Trust, told the MPs it was time to rapidly provide more staff and extra teaching space schools needed to cope with social distancing requirements such as class sizes of 15 pupils.
"Whether that's football stadiums, private schools, [playing] fields and so on, this is a good time to be thinking about can we be using those venues and expanding the school workforce," she said.
Haque also said that Ofqual and schools should meet their public sector duties under equalities legislation to check their assessment systems tackle the bias previously found against working-class students including white, Black Caribbean boys, and Traveller communities.
"I think this generation, the 'Covid generation', are really committed to social justice, and we've seen that over over recent weeks. I believe that we have to have a system that stands up to the fairness test," Elliott Major added.
National education union joint general secretary Kevin Courtney said "passive racism and subconscious biases" would affect teacher assessments, but warned that teachers were themselves worried about an unprecedented move to ask them to "rank" pupils according to their ability.
"Ofqual needs to relax the grade boundaries – there need to be more children getting all of the higher grades," he said.
"Where there is doubt, someone should move up a grade rather than down a grade."
He said some would see that as reducing rigour in the exam system but it would reflect the exceptional circumstance of the Covid crisis.
Michelle Meadows, executive director for strategy, risk and research at Ofqual, conceded that there was evidence of bias against minority ethnic pupils in assessments, with some high achievers being underscored.
But she said the evidence was "mixed" with some in the lower ability range being overscored.
Earlier, the former chief inspector of schools in England, Sir Michael Wilshaw, said the Government's approach to education has been an "absolute tragedy".
At his No.10 press conference later, the prime minister responded to claims he had not given education the priority it deserved in the pandemic, revealing Williamson would next week set out a new strategy of remedial help.
"We're going to get all schools back in September if we possibly can .. but it's going to be a big summer of catch up," he said.
"We're going to keep making sure that kids get the remedial help that they need for the stuff that they've missed for months and months to come so that they genuinely make up for lost time."
He told Good Morning Britain that many "need school, need the structure of school, need the routine of school, need teachers who will be working with them" because of their lack of support at home.
"I just don't know how we've made such a mess of it, because headteachers, and I know lots of headteachers, will have been saying to the Department for Education: 'You've got this wrong.'
"If you're going to insist on social distancing and a maximum of 15 in a class we will need double the amount of space, we will need double the amount of teachers and we've got to make sure we have that."