Popular baby names vary each year depending on changes in culture and trends that you can't predict.
But according to a family history website, there's one name that just doesn't go out of fashion.
Findmypast compared the most popular names for babies born in 1911, 1939 and 2015 and revealed William has continuously been the most popular baby name for more than a hundred years.
William was the only name (both male and female) to make it into lists of top ten most popular choices across all three periods of history.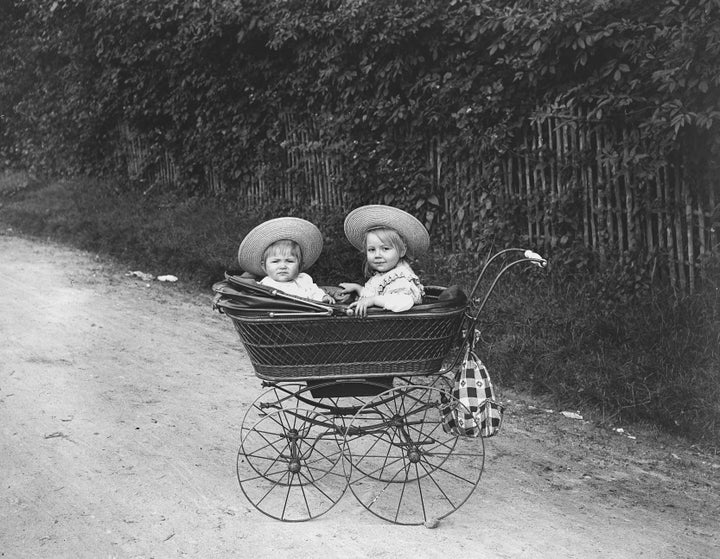 The family history website found while male names have remained relatively constant, female names are far more influenced by fashion.
The most popular girls' names from 1911 include Edith, Doris, Florence, Elsie and Gladys. By 1939 all these names had vanished from the list and were replaced with names such as Maureen, Barbara, Joan and Sheila.
Changes in taste have continued to influence the names of baby girls into the 21st century as by 2015, the top ten list contains another brand new set of names.
Isla, the fourth most popular choice among new parents in 2015, was much rarer in days gone by. While thousands of Islas were born in 2015, only two were recorded in the 1939 Register, and only one in the 1911 Census.
View the top 30 most popular boys and girls names in the infographic below.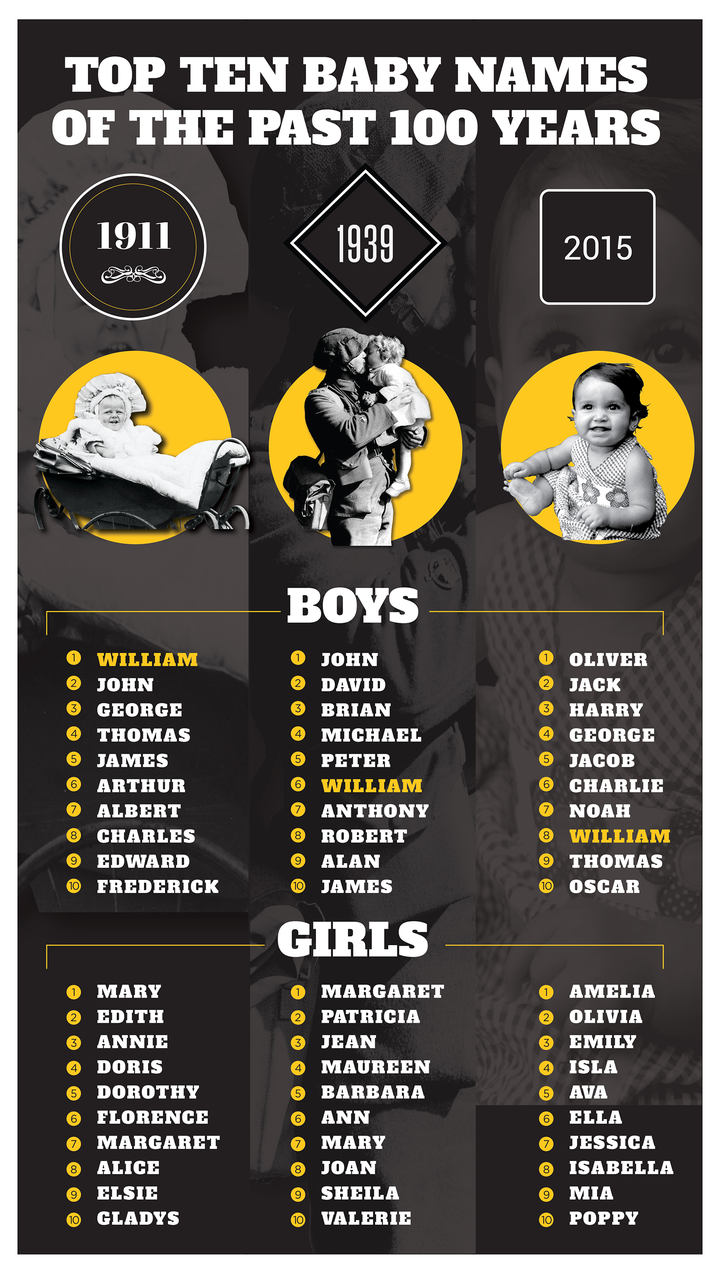 Whether you're looking for a name that is 'cool', 'cute', 'pretty', or 'unique', our Baby Name Generator is here to inspire you. Discover the meaning of your favourite name, browse the 100 most popular baby girl names and baby boy names in England and Wales, or let our Random Name Generator throw up an unusual suggestion.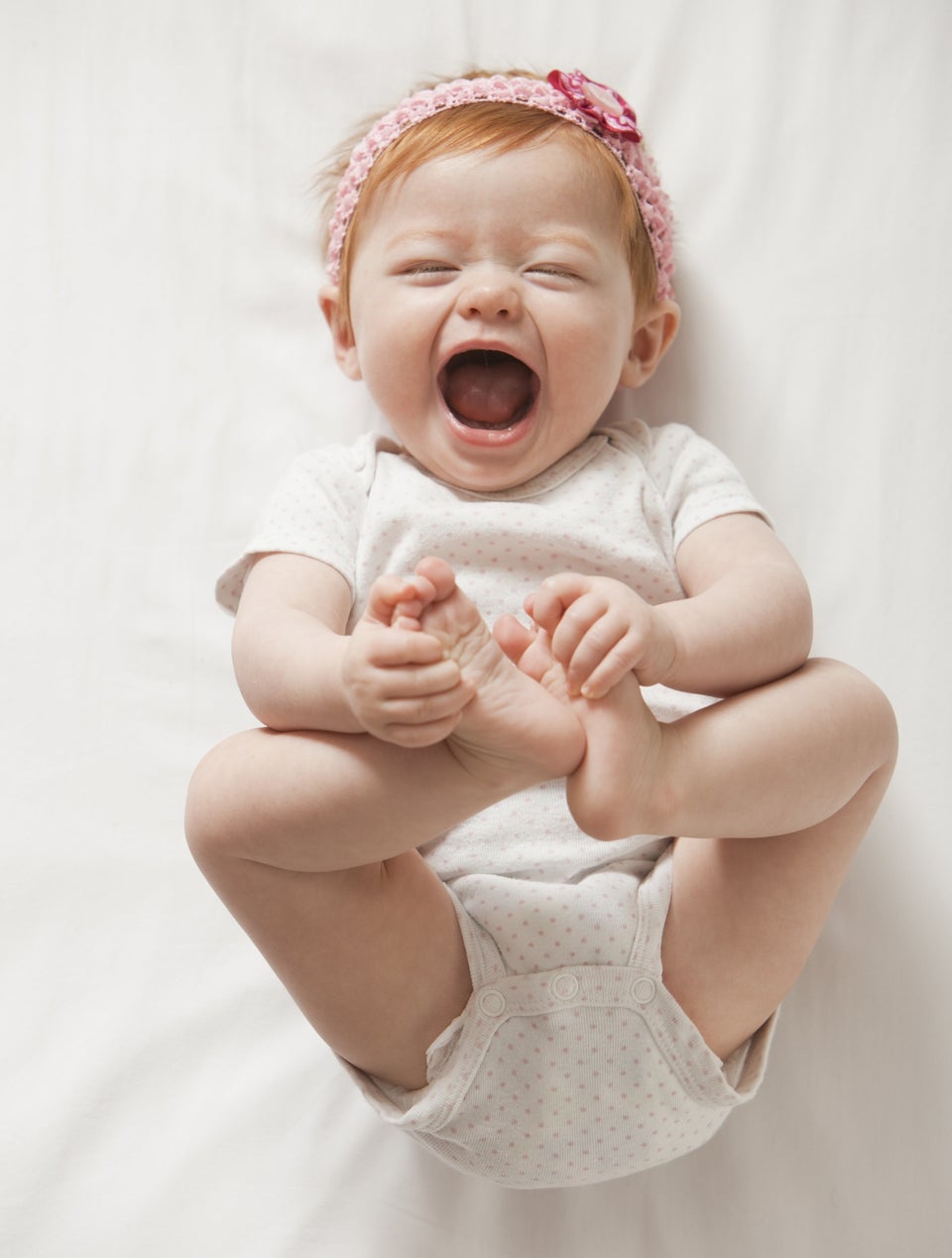 Retro Baby Names Making A Comeback