Matteo Renzi, the Italian prime minister, resigned late on Sunday night after losing a constitutional referendum.
Bloomberg reported that the euro dropped against all 16 of its major currency counterparts following the result,
According to Reuters, the single currency slumped as much as 1.4 percent to $1.0505 EUR, before recovering slightly to $1.0563.
Kathleen Brooks, research director at City Index Direct, told the BBC: "While the markets are likely to remain nervous as we start a new week, they haven't fallen off a cliff, so far.
"Either markets are becoming immune to political risk, or they are taking the view that the Italian issue will be a slow-burner, even if the president can't form a government, he still has 70 days to try, and that seems quite far away at this stage."
The crash mirrors the pound's plunge following Britain's referendum on membership of the European Union.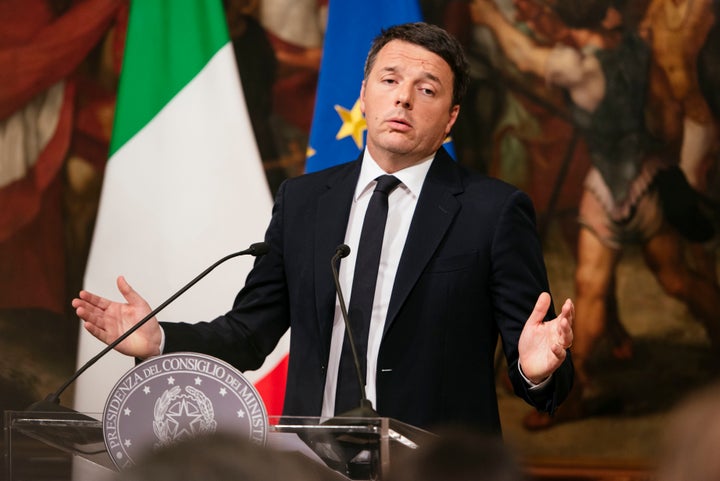 This latest result represents a fresh blow to the EU, which is struggling to overcome an array of crises and was eager for Renzi to continue his reform drive in the euro zone's heavily indebted, third-largest economy.
Defeat could also prompt fresh market ructions, especially in the banking sector which has lost almost half its value this year on the Milan bourse, hit by fears over its huge exposure to bad loans accumulated during years of economic downturn.
There are fears that the result could see Italy eventually leave the euro.
With a turnout of 70%, the result saw the No vote lead with 60% against 40% for Yes with most votes counted.
Renzi, who had promised to resign if his flagship project was defeated, quit during an address to the nation at around midnight.
Speaking in Rome, the Italian prime minister, conceded defeat after an "extraordinarily clear" referendum result.
He said: "My experience of government finishes here."
Popular in the Community