The pound fell almost 1% against the euro, reaching its weakest level since August 2013.
The drop is being blamed on May appearing to favour a 'hard Brexit' which would limit the UK's access to the European single market, The Evening Standard reported.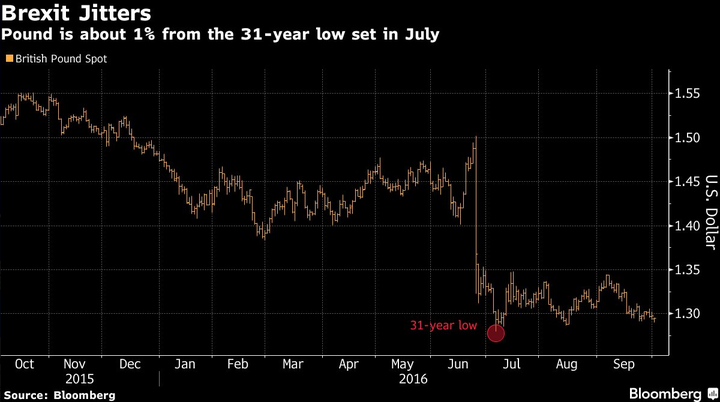 It means £1 is currently worth €1.147 or $1.288.
Neil Jones, head of hedge-fund sales at Mizuho Bank in London told Bloomberg: "I know the government line is that they don't see a need to differentiate between hard and soft Brexit, but the market certainly does."
The prime minister has announced she will start Brexit "no later than the end of March".
She told delegates at the Tory conference yesterday that she plans to curb immigration, "stoking speculation the nation is headed toward a so-called hard Brexit - with limited access to the EU's single market" according to Bloomberg.
The graph above shows the fall against the dollar today, which is approaching the devastating 31-year-low.
The fall suggests that the foreign exchange market "was thinking Brexit would never happen" according to one analyst.
"Despite the fact that there was a referendum, that there was a small majority in favor of leaving, that the prime minister had already said she'd trigger Article 50 at some point in the early part of next year ― the moves may imply that the FX market was thinking this would never happen," Stuart Bennett of Banco Santander SA told Bloomberg.
"All that uncertainty of when the UK leaves, what its place will be, is just pushed to the forefront again," he said.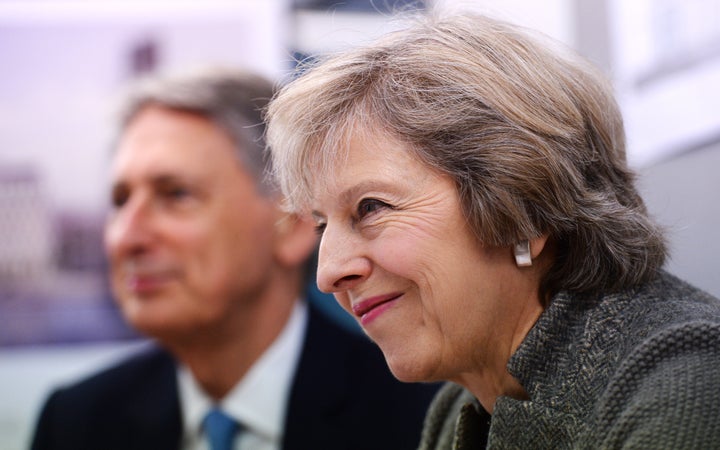 Commons Education Committee chair Neil Carmichael and former minister Anna Soubry both stressed the importance of the single market and warned a "hard Brexit" - with the UK outside the free trade zone - would damage the economy.
"We would be unwise to challenge the democratic view but we would be reckless if we did not challenge some of the consequences of a hard or harsh Brexit," he told members of the Conservative Group for Europe.
"Because we have got to understand that if it is a hard Brexit, it is also a harsh Brexit.
"Whatever nuance that people might like to say, however people might like to describe Brexit, whether it's hard, soft or I would hopefully say, sensible, what we must avoid at all costs is a Brexit that damages our economy, damages our capacity as a nation to perform capably in the future and actually damages Europe."