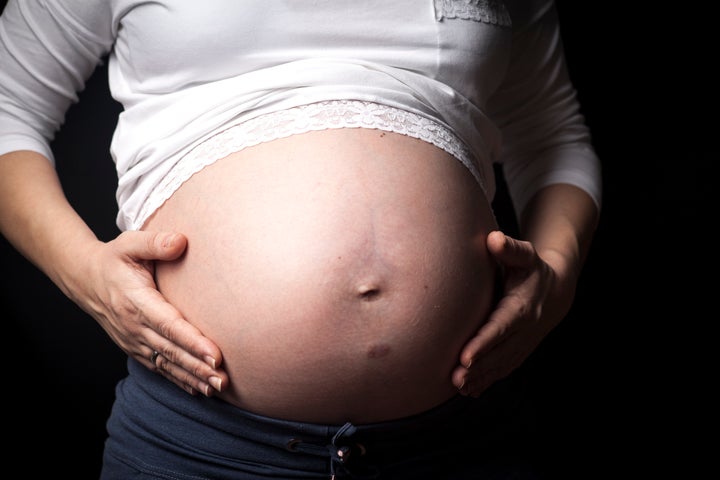 I started working for a well-known telecommunications company last year on a fixed term contract. I was working in a business as usual role (not brought on for a specific project or to cover maternity leave) and made to believe that the role was going to be made permanent and this was just a quicker way to get me on board. I had just been made redundant from another company and wanted to start as soon as possible. Everything was fine – my contract was extended but with the understanding that the need for me to do the work I was doing wasn't going to go away and I was actually given more work to do.
But everything changed when I notified them of my intention to take maternity leave. I sent off my MATB1 forms, told HR and my manager when I wanted my maternity leave to start and then despite me chasing numerous times, it just went silent. My manager avoided the subject every time I brought it up, saying they would have to speak to someone else about it.
A few weeks later I spent a day at a team meeting talking about future strategies and priorities as a team. My manager had put some time in my diary directly after for a 'catch up' so I went along and after asking me how I thought the meeting went briefly, said that they wanted let me know that it had been decided that my contract wasn't going to be extended and it would end in three weeks' time.
I was in complete shock, I was so upset I had a horrific nosebleed and all they gave me as a reason was some organisational changes that the business was going through. I was in such an emotional state that I had to sit in a toilet for 30 mins to try and compose myself before facing the 1hr30 commute home. All I kept on thinking about was that I was so upset and crying so much that I was going to lose my baby.
After such a traumatic experience I couldn't face going back in to work so I went to my GP, explained what happened and they signed me off with work-related stress. I had already been suffering with anxiety and depression which I had been receiving treatment for and had notified my employer about at the beginning of the year which made the way I had been treated all the more disgusting.
Meanwhile, I asked them to put their reasons for not renewing my contract in writing (they said again that it was because of organisational changes in the business despite the fact no one else in my team had been put at risk of redundancy). I raised a grievance which they didn't start investigating until after my employment had been terminated. They failed to do a detailed investigation, but just told me that it hadn't been upheld, failing to address a number of points I had raised. I appealed against this decision and this time it was partially upheld (I had never been given a copy of my contract extension despite requesting this numerous times so didn't have anything in writing to confirm the employment end date that they kept quoting) so I managed to get the three months' notice that I was owed, rather than the measly couple of weeks that they actually gave me.
They are now refusing to pay me statutory maternity pay, which I have qualified for whilst working for them so I'm having to raise a dispute through HMRC (they have advised that the company should have started paying me this from the day after my employment was terminated).
All in all, it has been a truly shocking experience. I'm glad I knew my employment rights, otherwise I might have lost out on a considerable amount of money, but what I will say is that this whole process has taken its toll on me emotionally. I really didn't expect to be treated so badly, but am so glad that I knew my rights and was persistent.
I probably could have taken it further to employment tribunal, but I honestly feel exhausted with it. Every time I spoke to a solicitor to explain what has happened it brought it all back and after three months of battling and a week until my baby is due, I just want to get my pay sorted and be done with this experience knowing that I gave it a good shot and got more than three months of pay out of them that I otherwise wouldn't have. The more people stand up to companies like this, the better. I just think there still needs to be more protection and emotional support available to those facing pregnancy and maternity discrimination.
This post first appeared on Pregnant Then Screwed, an organisation that protects, supports and promotes the rights of mothers who suffer the effects of systemic, cultural, and institutional maternity and pregnancy discrimination.