Expectant mothers are increasingly anxious about avoiding hospital to give birth, with no clear guidance issued by health chiefs on maternity during the coronavirus pandemic.
They have told HuffPost UK they are worried about contracting the virus in healthcare settings and are desperate to access support and up-to-date information.
During a press conference on Monday, Boris Johnson said the government is treating pregnant women as part of the group most at risk of contracting Covid-19.
They had been advised earlier in March by England's chief medical officer Dr Chris Whitty not to worry.
Charlotte Lewis, from Kent, is five months pregnant with her second child and has been disconcerted by the conflicting information.
"When the announcement was made obviously it immediately made me feel quite concerned," she told HuffPost UK.
"My initial thought process was they obviously don't have many answers, which is fine because we haven't had this situation before – but it almost made me feel like pregnant women are being treated as guinea pigs because we don't know what's going to happen.
"That's such a scary place to be."
"One minute it's over 70s and ill people at risk and the next, pregnant ladies. There's a lack of information about the risks to us and our unborn children."
Up until the press conference, Lewis said she didn't have any particular concerns around coronavirus because she's healthy.
"It went from saying 'you're the same as everyone else, as long as you're healthy', to being vulnerable and in the same category as the elderly."
Lewis says she and other pregnant women she knows have received conflicting advice from midwives – but that she will be insisting upon a home birth.
"A lot of other mothers are considering that too," she explained.
"The need for home births and doulas is skyrocketing because of what's happening. I always thought about it but never felt brave enough. This is pushing me to make that decision because I think this is a safer option at this point."
Alison Edwards, of Doula UK, said her organisation had experienced a surge in enquiries from pregnant women. Doula UK is a network for birth companions, who give non-clinical help and support to women around childbirth.
It's not that women are worried about contracting the virus, she said, but about lack of staffing in hospitals and what that might mean for them during their labour.
She added that Meghan Markle's choice to hire a doula saw an increase in business. "We were already increasing in popularity but now it's taken on another level."
But one trust has withdrawn its home birthing services because it has had to call midwives into the hospital.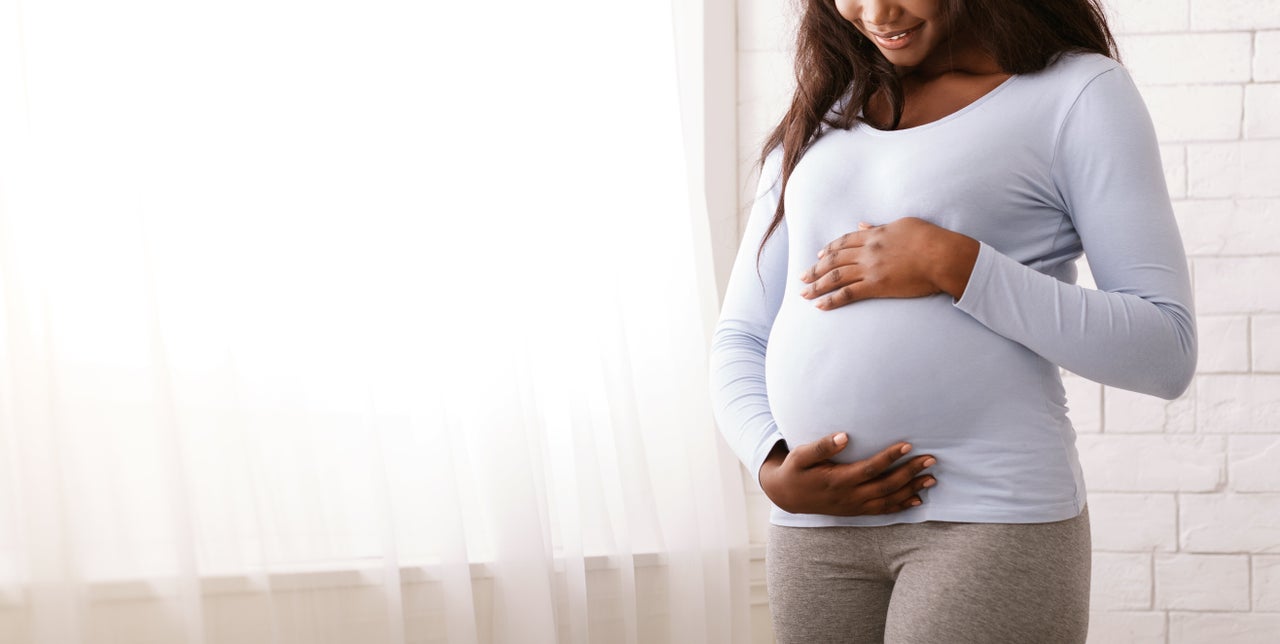 ″There's no chance in hell, unless they come here with a tranquiliser and handcuffs, that I'm having my baby in a hospital," Victoria Gianopoulos-Johnson told HuffPost UK.
"I am so scared they're going to say: 'We can't afford to spread NHS resources that thin, you have to come in.' I'm just going to say: 'That's fine, I'll deliver this baby and when you have a minute, you come and check on me.' That's the way it's going to go."
The 32-year-old, who was diagnosed with coronavirus by her GP on Thursday, is due to give birth in six weeks' time. Her antenatal appointments have been cancelled.
Gianopoulos-Johnson, a mother of three who lives in Inverness, said she had not been given any guidance or information about best practice and that she felt "emotionally drained" while recovering at home.
Pausing frequently to cough, she said: "All of the guidance is for people who go into labour while they have coronavirus. I would have recovered by the time I go into labour.
"I am completely emotionally drained – I cannot keep advocating for myself. I'm having to fight a system that's supposed to be working with me and not against me. I'm tired of having to be strong, it's exhausting.
"The government's response has been abysmal shocking and genuinely terrifying. The people who have dealt with me one on one – my midwife, my GP – were professional and kind and obviously had my best interests at heart.
"But my frustration is with this system we have where the left hand doesn't know what the right hand is doing."
Like Edwards, Gianopoulos-Johnson feels positive about home birthing options for women.
"Absolutely now, more than ever, it's crucial that women have access to a home birth because a hospital is the last place you'd want to give birth," she said.
"If you don't have it [Covid-19] when you walk in, you might absolutely have it when you walk out. I don't feel theres been enough clarity or support on that. Or even acknowledgement that, for low-risk, actually it's much safer for us to give birth in own home among our own germs than in a system that's at maximum capacity already."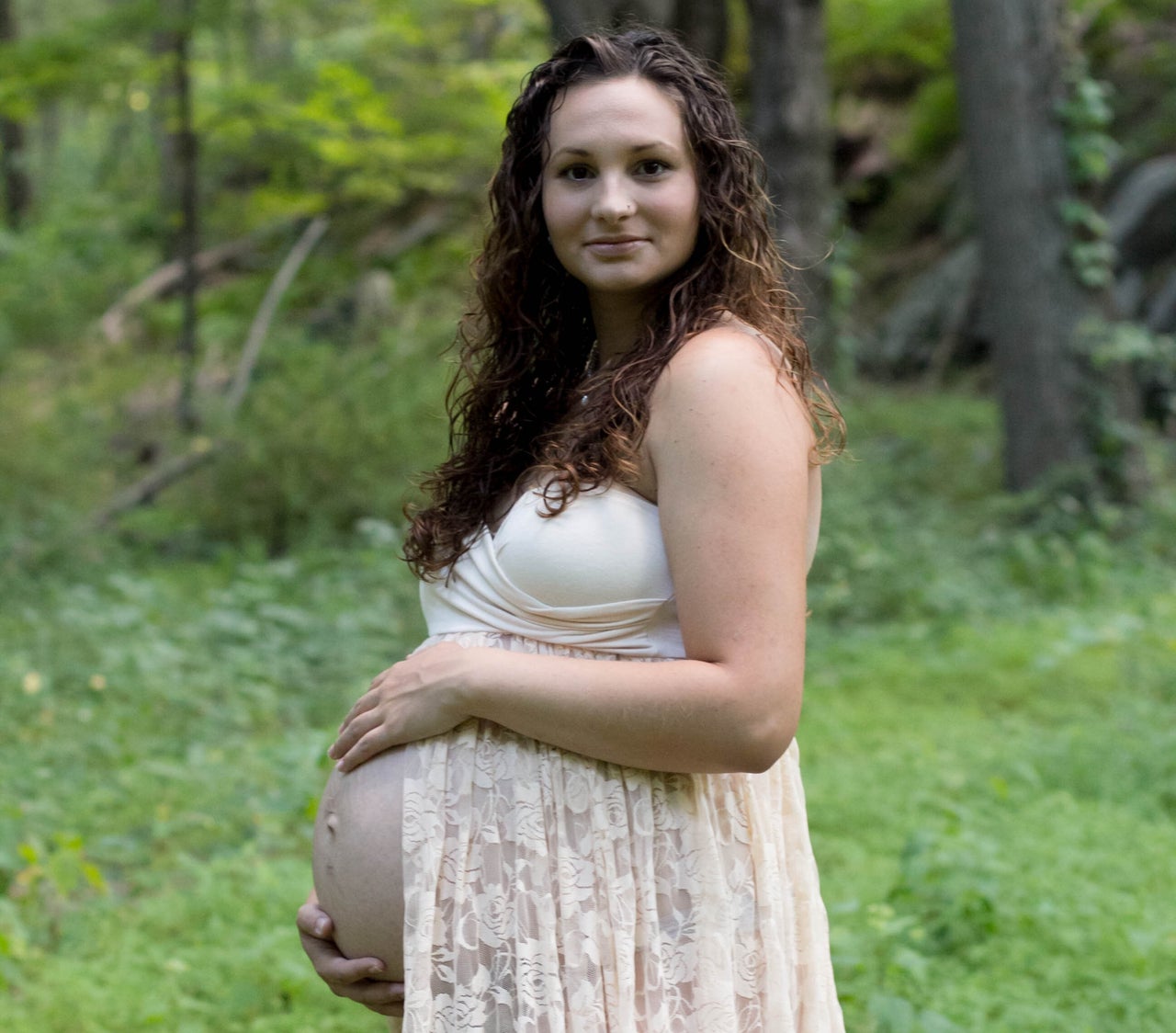 Kayla Nicklin, 27, from Wales, has numerous underlying health conditions including type one diabetes, kidney problems and anaemia.
She is due to give birth to her first child in July and long made the decision to self-isolate, with her husband, once the first cases began to emerge as a precautionary measure.
"I am concerned that, with the government saying they want to push the peak of this through the summer – when I'm due – and without testing NHS staff, I could be self-isolating and protecting myself then the moment I step into that hospital I could get coronavirus," she told HuffPost UK.
Nicklin has not been in contact with her midwife, though knows she's there if needed.
"With the NHS not testing people, I don't want to be seeing my midwife if she hasn't been tested because she could be carrying it," Nicklin said.
In light of her preexisting health conditions, Nicklin has to regularly attend medical appointments.
But at her last one, she was still waiting to be seen two hours after her slot, potentially exposing her to the risk of contracting the virus although she's vulnerable.
And, while other mothers consider giving birth at home, for Kayla that is not an option.
"I would love to be able to do a home birth but with my conditions its likely that I'd need a c-section. It's all hinging on what my kidney scan shows and how that's affected by the pregnancy," she said.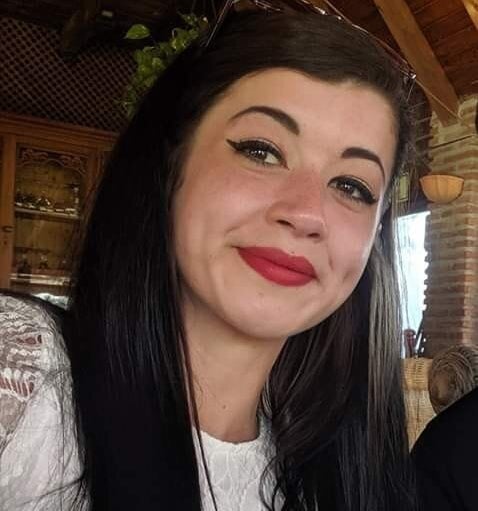 Loneliness and isolation is also an issue for Nicklin, who has been told that her mother, with whom she's very close, won't be able to attend the birth of her child.
"It would be me and my husband – my mum won't be present. She's a foster carer and deals with the public – she could potentially pass anything onto me. It's my mum's first grandson and the only way she'll be able to see him is via Facetime for the next few months. It's going to be a very, very lonely time."
Kayla added: "It's extremely draining but you've got to take it one day at a time. There's nothing that getting upset over it is gonna change. You've just got to put measures in place to distract yourself and keep as positive as positive.
"This does overshadow things. Being pregnant, you should be having baby showers and spending time with your family – but we don't want to get too excited in case complications arise. It's really, really difficult."
Siobhan Miller, company founder, said she's seen a recent increase in the number of women enquiring about home births.
"I think that's for two reasons. Mothers want to avoid contracting the virus essentially and being at home, self-isolation and social distancing is recommended," she told HuffPost UK.
"Going into a hospital where there's a lot of ill people is probably more of a risky place to be in terms of contracting the virus. So a lot of people are thinking about avoiding putting themselves and their baby at risk.
"The second reason is they worry about whether there's going to be medical staff at hospitals. Even if they go there, will there be space for them and will they get that one to one care? If you're having a home birth and the midwife comes out to you, you're not competing against anybody else."
""There's no chance I'm hell, unless they come here with a tranquiliser and handcuffs, that I'm having a baby in a hospital""
"Trying to find positives in the situation, it might create a change in how we approach and experience birth, which could be good," Miller said.
"It's been known that it's a safe place to give birth for some time but still only 2% of the population actually choose to give birth at home because there's so many worries about it."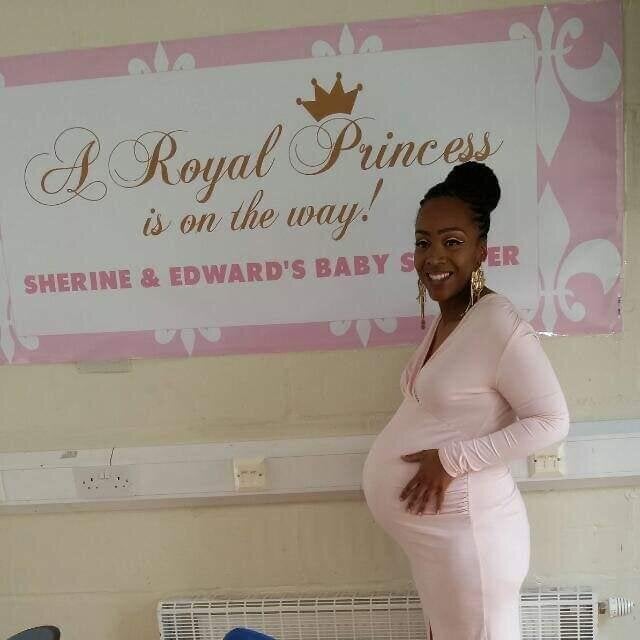 Sherine Atkins, 32, said she hasn't received any information around the coronavirus and keeping safe as a pregnant woman – but puts that down to the fact that it's come about quickly.
"There's a lot of confusion. One minute it's over-70s and ill people at risk and, the next, pregnant ladies. There's a lack of information about the risks to us and our unborn children. That's a concern for me," she told HuffPost UK.
"I've never thought of a home birth because I've always thought that it can be just as complicated in case anything goes wrong. That time can be crucial. In a hospital there's the reassurance that there's a doctor on hand.
"And, then again, I could be dealing with a midwife during a home birth who has been exposed to the virus.
"But the other day, I must admit I was quite cautious about going for my scan and seeing healthcare practitioners wearing masks. My fear as I approach my due date is him being exposed to the virus when his immune system isn't built up yet. So, I'm already worrying about visitors."