Prince Harry has said he cannot imagine life without Archie – but confessed the baby kept him up last night.
The Duke of Sussex chatted about his son during a visit to Oxford's children's hospital, where he met parents whose children have been battling cancer. He chatted to mum-of-two Ida Scullard, whose three-year-old son Emmett is in remission after being diagnosed with testicular cancer.
The mum was holding her 10-week-old daughter and immediately struck up a conversation about Harry's newborn son. Scullard said: "Harry asked me if [my daughter] was over the stormy period as babies are supposed to be grumpy for the first 10 weeks – and she is.
"He said he's getting used to the baby and how Archie has fitted into family life. He said he just feels part of the family and he can't imagine life without his son."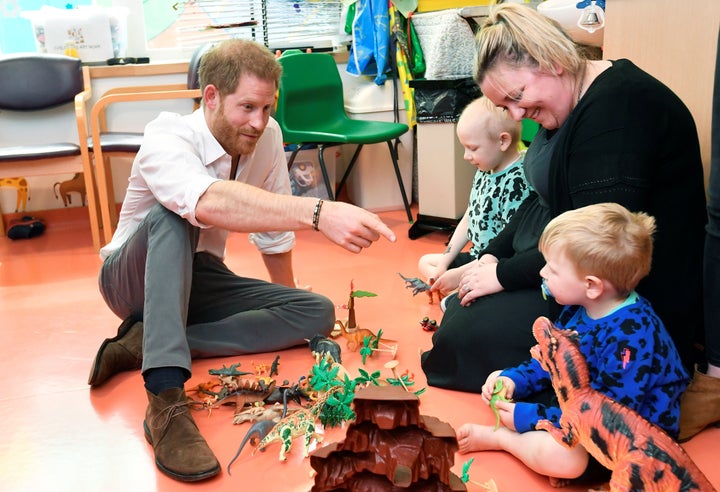 Harry was also heard telling another patient how Archie had "kept him up" last night.
Daisy Wingrove, 13, a former patient of the hospital, presented the gift to him just before he began his tour. Harry said "Ahhh", as did the nearby crowd of well-wishers.