Prince William has delivered one of his hardest ever hitting speeches, criticising tech companies for their doubts, denials and inaction on cyberbullying – and asking them to do more to protect children.
Speaking at BBC Broadcasting House on Thursday, he said technology companies still had "a great deal to learn" about their responsibilities, that tech leaders "seem to be on the back foot" and that many were unable to engage in discussion around the "social problems" they were creating.
When social media first became a standard part of daily life a decade ago ago, the Duke of Cambridge said, there was "justifiable reason for optimism" because it made us all more connected.
But he warned that much of that early optimism "is giving way to very real concern, and even fear about its impact on our lives".
"The tools that we use to congratulate each other on milestones and successes can also be used to normalise speech that is filled with bile and hate," he said.
"And the apps we use to make new friends, can also allow bullies to follow their targets even after they have left the classroom or the playing field."

Technology developed to foster community and celebrate diversity can now be used to "organise violence" and "pollute the public sphere", he said.

The Prince, who is part of a Cyberbullying Taskforce, said he joined it because as a new parent – now father to Princes George and Louis and Princess Charlotte – he cared.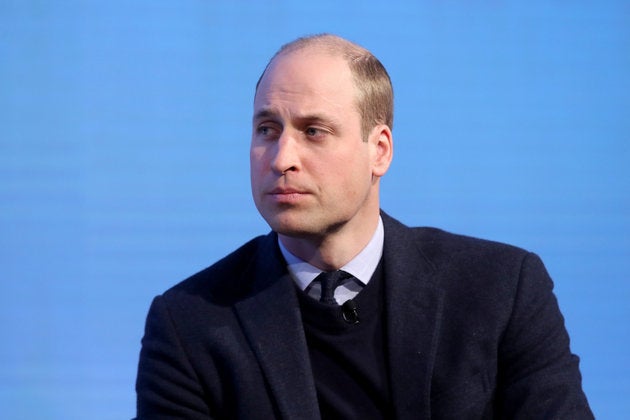 "I saw that my friends and peers were seriously worried about the risks of the very powerful tools we were putting in our children's hands. For too many families, phones and social media shattered the sanctity and protection of the home," he said.
In his travels around the country as an Air Ambulance pilot and ambassador for mental health causes, he went on, he had met parents who experienced the "ultimate loss".
"For too many, social media and messaging was supercharging the age-old problem of bullying, leaving some children to take their own lives when they felt it was unescapable."
From his work with the tech sector, the Duke of Cambridge said, he felt leaders were genuinely motivated by the right things, but heard doubts being cast about the scale of the problem, denials about the age of young children on some of our most popular platforms, and was told that companies were already doing plenty and needed more credit for it.
"I am very concerned though that on every challenge they face – fake news, extremism, polarisation, hate speech, trolling, mental health, privacy, and bullying – our tech leaders seem to be on the back foot," he said.

"Their self-image is so grounded in their positive power for good that they seem unable to engage in constructive discussion about the social problems that they are creating."
He urged tech companies to do more. "You can reject the false choice of profits over values. You can choose to do good and be successful," he said.

"You can work in the interest of the children and parents who use your products and still make your shareholders happy. We not only want you to succeed. We need you to."