It's not just a venue that the princess – who is ninth in line to the throne – will share with her cousin either, as members of the public have once again been invited to line the town's streets for a post-ceremony carriage procession. A lucky 1,200 people, this time selected via a ballot, have been invited to watch the proceedings on big screens in the castle grounds.
An event on this scale takes major preparation and in Windsor, local businesses and transport providers are readying themselves for another busy day. However, while the ceremony and reception will match the scale of Harry and Meghan's May nuptials, the town is slightly more relaxed this time around.
Sarah Barton is assistant manager at the Duchess of Cambridge, a pub which sits opposite the end of the Long Walk – the 2.6 mile straight path that leads to the castle.
They've decorated the pub's interior to mark the occasion and will have plenty of extra staff in, to cope with a "a very busy day".
"We'll open from 10am, which is earlier than normal," she tells HuffPost UK. "We're just making sure we can cater for everyone who comes through the door."
Once the ceremony is over, Eugenie and Jack will take their places in a carriage for a short procession around Windsor, but one thing they have planned differently is their procession route, as they will be taking a shorter, 15-minute trip instead of travelling down Long Walk.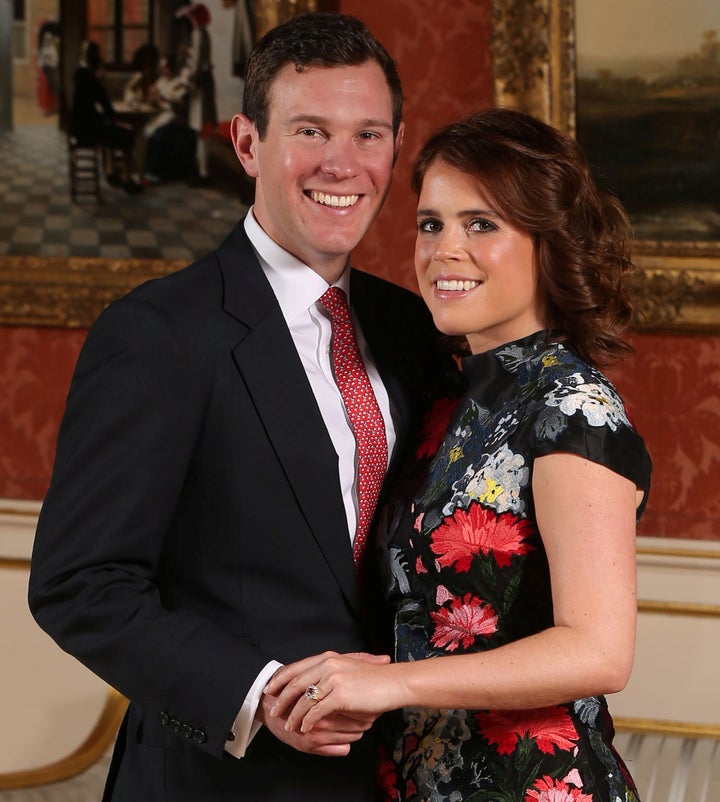 This means the Duchess of Cambridge pub won't be on Friday's bunting-lined route and for this reason, Barton doesn't anticipate that the pub will be "as busy" as on 19 May.
"And it's a Friday in the town," she adds. "A lot of our regulars are really looking forward to it though. We'll be showing it on televisions."
Heidi – a bakery that forms part of family-run department store Daniel of Windsor – went all out for Harry and Meghan, designing mini wedding cakes to mark the day.
Manager Rory Shanks praises both weddings as "a great opportunity to show off the town and give small businesses like ours a chance to meet new people and speak to audiences from around the world".
"For Friday's we've definitely felt some excitement and interest build over the last few days." he says, teasing that the mini wedding cakes will be making a comeback.
"The main thing will be our team getting out and about up by the castle with a few mini pastries," he adds.
Does she have anything planned this time around? Nope. The shop's Facebook page reveals she's decided to take a well-earned holiday instead.
More intense preparations include those from the police, who have been carrying out town centre searches ahead of increasing the number of armed and unarmed police present on Friday.
Controversially, the estimated £2m bill for this is being picked up by the taxpayer, with Eugenie and her husband-to-be – who works for George Clooney's tequila company – paying all costs incurred by the wedding itself (think food, flowers and the all-important bridal gown).
This decision has been the subject of plenty of debate, especially as unlike Harry, Eugenie carries out no official royal duties and a petition calling for no public funds to be allocated to policing the event has more than 45,000 signatures.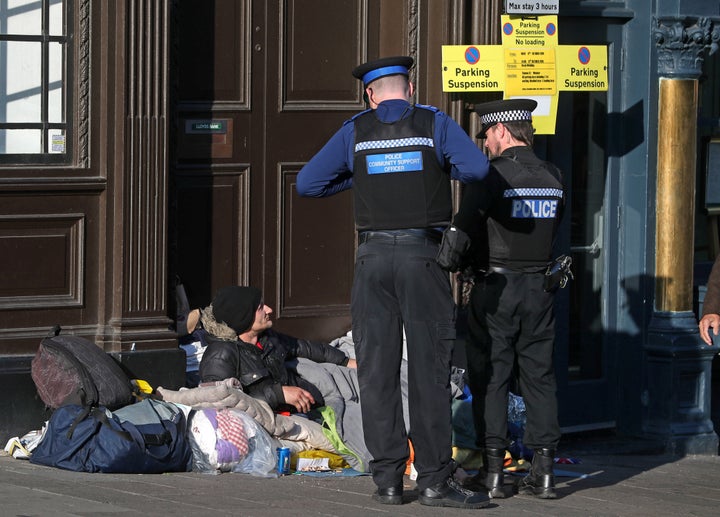 A second area of concern is the treatment of homeless people in the Royal borough, as in May, local authorities drew criticism for controversial proposals that detailed plans to move rough sleepers off the streets for the day.
These were heavily criticised and eventually pulled, so it's understandable that this time around, the council are treading more carefully.
"We have been advising them that the royal wedding is taking place on Friday, October 12, and due to their vulnerability they may want to move locations within the town centre where they may not be impacted by the anticipated higher footfall," a spokesperson said on Wednesday. "We are also providing safe storage of certain possessions.
"Homeless people will not be asked to remove themselves from the streets."
But just how busy will it be? The local council is not issuing a visitor estimate – they didn't do this in May either – but a glance at the transport schedules and hotel bookings hints at what it things in town might be like.
If Eugenie is hoping for a turnout to match Meghan and Harry – who saw 100,000 people descend on Windsor – then she might want to look away now.
Members of the public are expected to start arriving in Windsor at around 9.30am and there are road closures in the town, with parking suspensions in place along the procession route.
A South Western Railway spokesperson told HuffPost UK that there will be no extra services on the day, while regular commuters have been warned about trains being busier than usual via onboard announcements this week.
On Wednesday morning, numerous hotel booking websites were still offering rooms for the eve of the wedding, with most double clocking in at under £200. If you want the full royal experience, £500 will grant you a room at the Cliveden House Hotel, where the Duchess of Sussex spent her last night as Ms Markle.
Some things can always be relied upon though, whatever the royal occasion. You might have to hunt slightly harder for it, but collectors will be delighted to know that there is plenty of Eugenie and Jack memorabilia on offer; from the official – like Buckingham Palace's £39 bone china tankard – to products that have definitely not been given the royal stamp of approval.