The coronavirus vaccine made by Pfizer and Germany's BioNTech has been approved for use in the UK, with rollouts due to start as early as next week.
It's the news we've all been waiting for. Studies have shown the jab to be 95% effective and that it works in all age groups. No safety concerns arose from clinical trials.
Other vaccine trials – such as the much-reported Oxford and AstraZeneca vaccine – are still ongoing. But in the meantime, the government has secured 40 million doses of the Pfizer/BioNTech jab, with 10 million due in the UK by the end of the year.
Patients will need two doses of the vaccine, meaning there won't currently be enough for the entire population. So, who will get the vaccine first?
The health secretary Matt Hancock told Sky News that the Joint Committee on Vaccination and Immunisation (JCVI) will be setting out its finalised priority list later on Wednesday.
Interim guidance published in September suggested these groups would be prioritised to receive the vaccine:
older adults resident in a care home and care home workers

all those 80 years of age and over and health and social care workers

all those 75 years of age and over

all those 70 years of age and over

all those 65 years of age and over

high-risk adults under 65 years of age

moderate-risk adults under 65 years of age

all those 60 years of age and over

all those 55 years of age and over

all those 50 years of age and over

rest of the population (priority to be determined)
The list was developed based on a review of UK epidemiological data on the impact of the Covid-19 pandemic to date, and mathematical modelling on the potential impact of different vaccination programmes.
The advice publish by the JCVI reads that any vaccine programme will need to ensure every effort is made to get good coverage in Black, Asian and minority ethnic (BAME) groups, in areas of higher socio-economic deprivation, and in areas with outbreaks or high levels of community transmission.
The roll-out advice remains under review.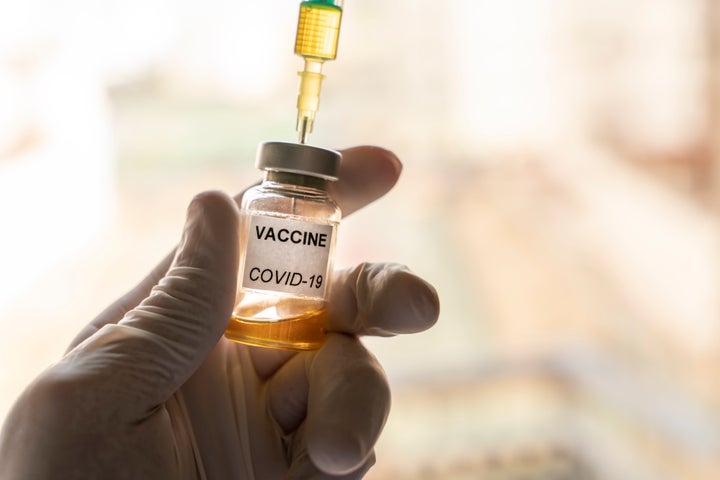 Data from the UK indicates that those at greatest risk of severe illness and mortality from Covid-19 are adults over the age of 50 years, with the risk increasing markedly over the age of 70 years.
The Pfizer/BioNTech news makes the UK the first country in the world to have a "clinically authorised vaccine" to roll out. Russia has approved a vaccine but there are concerns about its safety and efficacy.