Make sense of politics. Sign up to the Waugh Zone and get the political day in a nutshell.
Priti Patel attempted to oust one of her most senior officials on Christmas Eve but the Home Office's top civil servant refused to give the order, HuffPost UK understands.
The embattled home secretary wanted to move director of communications Andy Tighe out of the Home Office and asked permanent secretary Sir Philip Rutnam to deliver the news the day before Christmas.
Rutnam, however, refused to act until the new year, believing it too cruel to effectively sack his colleague on Christmas Eve, HuffPost UK understands.
Tighe, a former BBC journalist, eventually chose to retire from the Home Office.
He left after nine years at the Home Office in which he led the communications response to the London Bridge attack and the Grenfell disaster, as well as overseeing campaigns such as the EU settlement scheme.
Rutnam's refusal to carry out Patel's orders is said to be one of the factors that has led to a breakdown in their relationship.
Relations are said to be so bad between the pair that Patel has blacklisted her permanent secretary's staff and is cutting them out of regular day-to-day meetings.
And there are reports that Patel has demanded the removal of Rutnam from his post.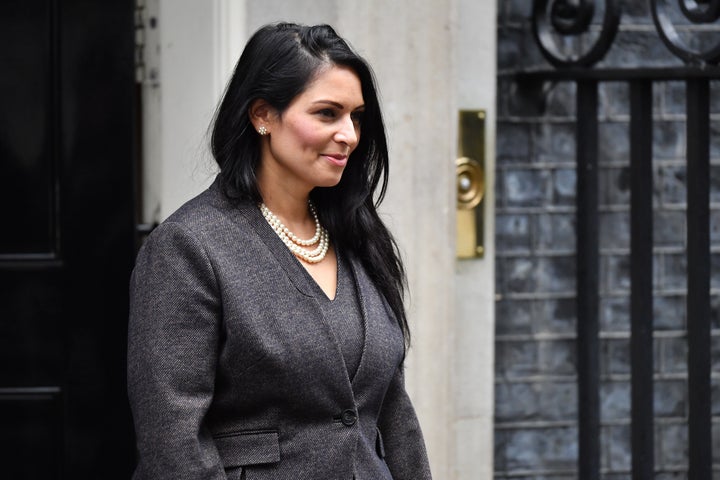 HuffPost UK's revelations follow a week of damaging headlines, including reports in the Times that two other senior civil servants were forced out of the Home Office after displeasing Patel.
One official, who was in charge of the department's oversight of the police, went to the department of transport, while a senior member of Patel's private office has also left.
In a week-long briefing war, Patel has faced allegations of bullying officials and presiding over a culture of fear since taking over as home secretary.
Meanwhile, the government has strongly denied claims that MI5 chiefs do not trust Patel and were limiting the intelligence they are sharing with her.
HuffPost UK also reported earlier this month that Patel was growing frustrated with officials' response when she asked about the status of a long-awaited review into the ethnicity of grooming gangs.
There have been no formal complaints about Patel's behaviour at the Home Office, the department told the Times last week.
Approached by HuffPost UK, the Home Office did not directly deny the claims about Tighe and highlighted a statement it issued earlier this week.
A spokesperson said: "The home secretary and permanent secretary are deeply concerned about the number of false allegations appearing in the media.
"They are focused on delivering on the Home Office's hugely important agenda, which includes creating an immigration system that works for the UK, putting more police on the streets and keeping the public safe from terrorism."