Parents are being urged to vaccinate their children against measles, mumps and rubella (MMR) as it has been revealed approximately 24,000 kids miss out on being immunised each year.
Public Health England (PHE) state all children should take up the MMR vaccination when it is offered around their first birthday and when they reach three years and four months.
Children who haven't been vaccinated should be booked in for their immunisations as soon as possible.
"We're asking parents, young people and healthcare professionals to help us eradicate measles in this country," Dr Mary Ramsay, head of immunisation at PHE said.
"Back in the days before a vaccine was available, hundreds of thousands caught measles and around a hundred people died each year.
"But now, the whole community benefits from the herd immunity the safe and effective MMR offers."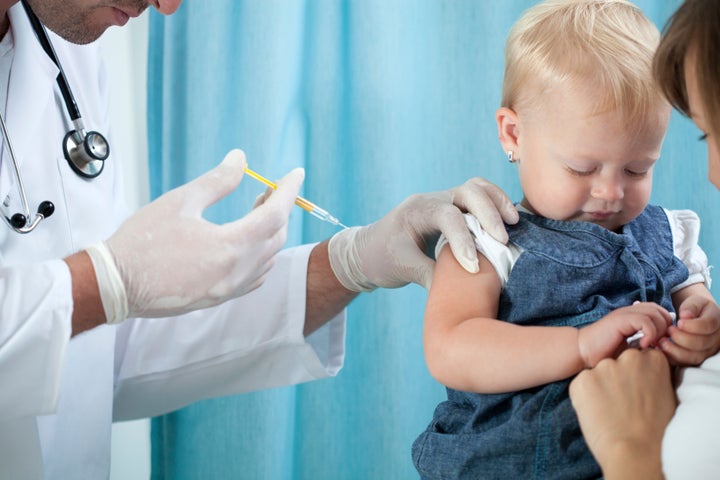 The MMR vaccine is offered routinely to children in England as a single injection at 12 months of age, with a second dose offered when the child is aged three years and four months.
Although PHE states the vaccine uptake rates in England are currently among the highest in Europe, an increase is still needed to reach the World Health Organisation's 95% target.
Figures show approximately 2,000 children per month miss out on having their MMR vaccination at the scheduled time.
"Following the introduction of the measles vaccination in 1968, the number of cases dropped dramatically and deaths from measles are now extremely rare," Dr Ramsay continued.
"That number could fall even further if more people get vaccinated. This is an opportunity to consign measles to the history books.
"The cases we are seeing currently in England are being confirmed mainly in adolescents and young adults, and it's never too late for them to have the vaccine."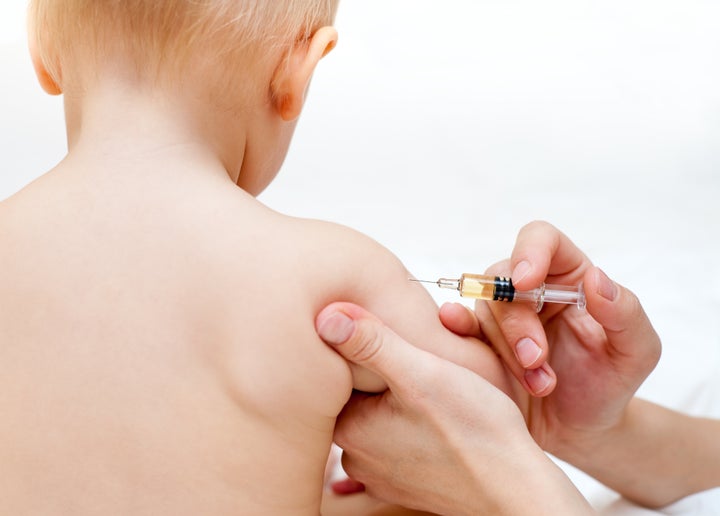 The call to get vaccinated coincides with European Immunisation Week, run by the World Health Organisation with the theme "close the immunisation gap".
Measles is a "highly infectious viral illness" that can be very unpleasant and sometimes lead to serious complications.
The MMR vaccination also provides protection against the two other common highly infectious diseases, mumps and rubella.
"Public Health England asks that parents remain alert to measles," added Dr Ramsay.
"Signs to look out for can include cold-like symptoms, sore red eyes, a high temperature or a red-brown blotchy rash.
"Those experiencing symptoms should seek medical attention, but phone ahead before visiting GP surgeries so arrangements can be made to prevent others from being infected."
Dr Ramsay also said it's crucial pregnant women have been vaccinated with MMR, as rubella in particular can cause serious complications during pregnancy.
"The MMR vaccination provides you and your baby important protection and can be given before you become pregnant or after you've given birth," she added.
"Pregnant women who are unsure if they've been vaccinated should check with their GPs."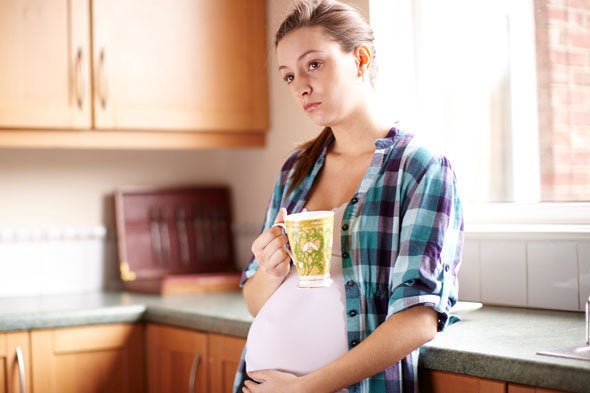 Pregnancy worries and words of comfort