Public sector workers have expressed anger at the news that more than a million will receive a real-terms pay cut next year.
Chancellor Rishi Sunak on Wednesday announced a pay freeze for the sector but it is understood not to take into account inflation, projected to be 2% next year by the Bank of England.
Those earning less than £24,000 a year, and people in the NHS, are exceptions and will receive a pay rise of at least £250 – but even that amount is not enough to keep their salaries in line with inflation.
Sunak made the announcement as part of his spending review amid a backdrop of appalling economic figures, telling MPs he "cannot justify a significant, across-the-board pay increase for all public sector workers" when private sector wages were falling.
In response, the Trade Unions Congress (TUC) said the announcement was a "kick in the teeth" for workers who "kept the country going" during the pandemic.
Shadow education secretary Kate Green said the pay freeze was a "kick in the teeth for dedicated early years workers, teachers, teaching assistants and support staff who've been working flat out to educate children during Covid".
"They deserve better," she added.
We spoke to the public sector workers who have kept the country going throughout the pandemic about how they feel.
The mental health support worker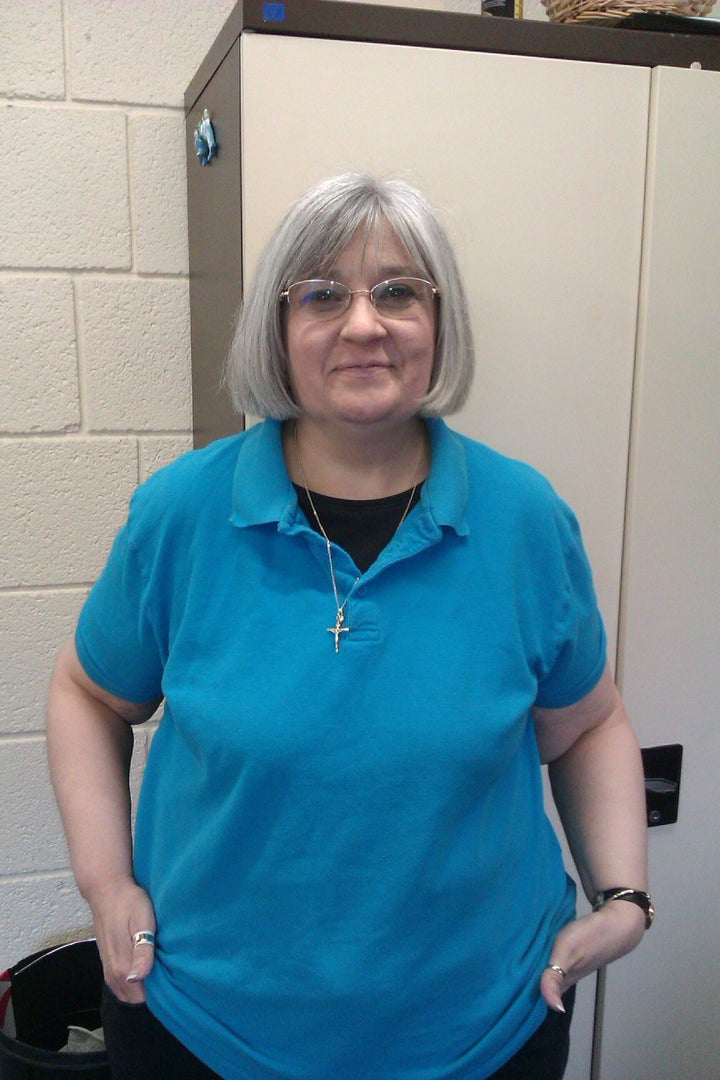 Nicola Grimley, 50, from Leeds, specialises in working with older people who have been hit hardest by Covid-19.
For months the vital face-to-face support services she usually runs were forced to take place only over the phone, making her and her colleagues' jobs significantly more difficult.
She said: "This crisis has had an effect on everyone's mental health, more so our service users because they do suffer from loneliness, from the anxiety of being alone, and not being able to have those one-to-one meetings has made things a lot harder.
"Sometimes you just can't gauge how someone is really feeling over the phone – they can tell you one thing but without seeing them you can't register that properly.
"It's been hard for the people we support, but staff morale has been rubbish as well to be honest. We've all been feeling it, and struggling through this."
When it comes to pay freezes in the public sector, she said the government needed to differentiate between well-paid civil servants in Whitehall and frontline essential services workers across the country.
She said: "To penalise the people who are trying to keep the councils going – and I don't mean the people sitting up in the offices that make the decisions, I mean the people on the frontline who are actually carrying those decisions out, they're the ones who are suffering.
"They're the ones who are effectively getting a pay cut but still trying to live and support their families without decent wages. I just don't think that's fair.
"The government really does need to think again about what parts of the public sector they're talking about. It shouldn't be the people who work for the councils, who clean the streets, who empty the bins, who care for the older people, but they're suffering."
Earning under £24,000 a year, Grimley is eligible for the meagre pay rise but pointed out that after tax the extra – perhaps as little as £250 a year – would barely amount to an increase even without taking into account inflation. She added that while she would be able to manage her budget as a single household, her main concern was for colleagues with young families who have found it increasingly difficult throughout Covid to keep the bills paid and their children fed through the school holidays.
Having worked for Leeds City Council for more than 26 years, Grimley is no stranger to pay freezes/ She's seen for herself the devastating impact of austerity.
"II they do that [austerity] again they're going to lose more and more services," she said.
"I can see us going back there, and I can see it being another hard time again."
The firefighter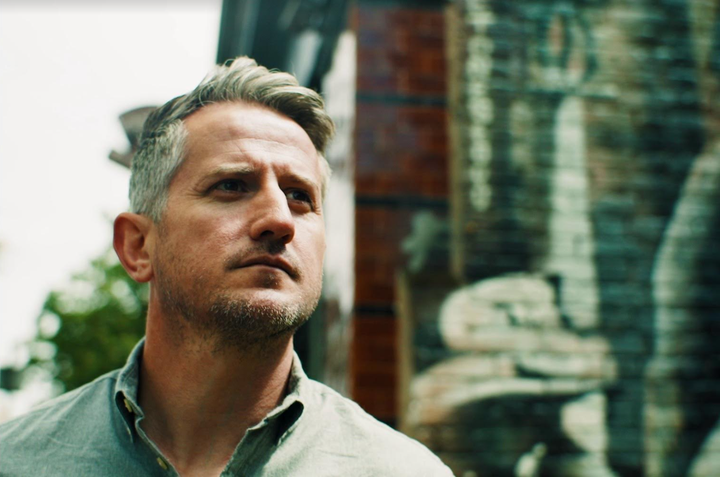 Firefighter and Fire Brigades Union rep Jon Wharnsby, who alongside many of his colleagues was seconded to other frontline services during the chaotic first months of the pandemic, said he was "angry, disappointed, but not surprised" by news of the pay freeze.
"It seems to be this government's first reaction to make the public sector pay for any costs incurred that weren't their fault. We were made to pay for the banking crisis and have been through pay freeze after pay freeze since 2010," he said.
"This is slightly more galling because not only did we not cause the pandemic, we were among the first people to try to help protect the public from it."
While Wharnsby temporarily joined the London Ambulance Service to support their operations, other firefighters were involved in delivering food and medicines, and even retrieving the bodies of suspected Covid victims. Even firefighters who were not seconded still supported efforts to tackle the pandemic, with many fire stations assembling PPE alongside their usual work.
"They [the government] are happy to stand on their doorstep clapping at 8pm on a Thursday or pat us on the back when there's a major incident," Wharnsby said.
"But while they're patting us on the back they've got one hand in our pockets stealing our wages. That's how it feels to firefighters.
"It's very demoralising. To be honest I'm pretty much incandescent with rage. But I'm not surprised that the people who were asked to step up onto the front line now seem to be the people that are going to be asked to pay for the financial fallout."
Wharnsby earns above the £24,000 threshold, and so is among the public sector workers who won't get a pay rise. With two young daughters and his wife also working in the public sector as a teacher, he said his household had already lost an estimated £10,000 in real terms after years of pay freezes.
He said: "It's a huge amount of money in total and puts an enormous strain on our finances. We've had to cut back like all households.
"It's not affected me as much as some of my colleagues who've had to use foodbanks or have been evicted. The cost of living never really goes down – the mortgage never goes down, rent never goes down.
"It is a real strain for a lot of firefighters, to the extent that a lot of us have to take on second jobs which we then get berated for – just to make ends meet in what is an increasingly expensive country to live in."
Wharnsby also believes that while punishing public sector workers, the freeze will also cause more economic problems as people are unable to spend as much domestically.
"We've got restaurants closing in record numbers, shops closing, travel agents closing. By putting money into public sector wages, that then gets paid into the public sector economy rather than leaving the country.
"There just seems to be a knee-jerk reaction of: 'We've got a bill to pay – let's take that from the wages and the pensions of the public sectors.' It just seems to be what this government does."
The teaching assistant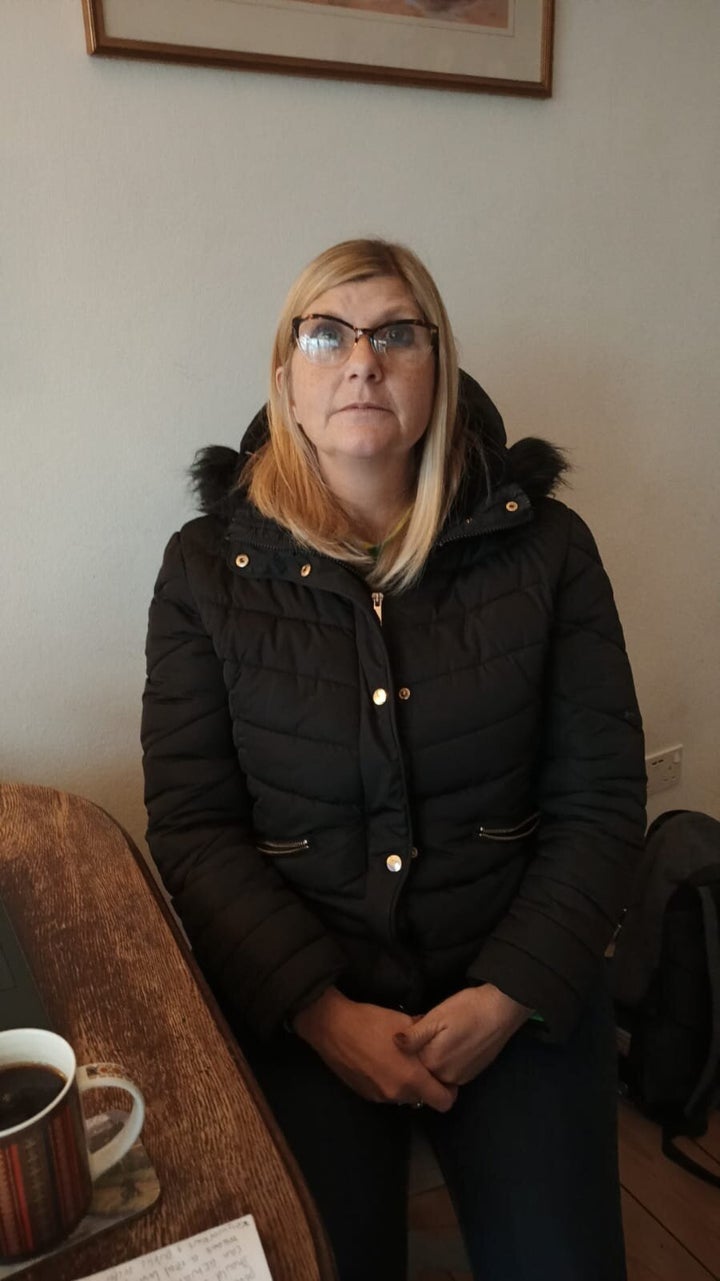 Donna Spicer, 48, has worked as a teaching assistant in Greenwich for 20 years. At £20,000 a year, she is under the threshold of the chancellor's public sector pay freeze, meaning she will qualify for at least £250 extra next year – but she believes it's not sufficient.
"It's not even enough to buy a monthly bus pass or fill your car with petrol to get to work," she told HuffPost UK. "And the taxman will see a proportion of that.
"It's an insult and this paltry offer won't go far enough to cover the austerity cuts we have suffered under the Tories for the last decade."
She says the last three years have been increasingly difficult. "It's becoming more of a struggle every month. My bills are covered, but there's no wiggle room."
At her school, she has witnessed safety measures being taken against coronavirus becoming increasingly lax and feels like she is putting herself at risk on a daily basis.
"At the beginning, everything was strict. But now staff are being asked to self-isolate so we're being asked to do cover – when actually we shouldn't be crossing bubbles.
"Playgrounds are filling up with kids and parents. Everyone's become very blasé about it, there's no social distancing going on any longer. It's definitely not safe."
Meanwhile, the job is getting tougher and tougher. "You've got all this stress and strain on your shoulders. For years we've been told we're 'only' teaching assistants and not important.
"Now because the pandemic meant schools had to stay open for vulnerable children and kids of key workers, everyone's finally realised we're actually vital to the running of the school."
The refuse worker
Dave Russell has worked as a bin man in Brighton Hove city council for 18 years. At 60 years of age, he earns £19,000 a year.
Emptying bins isn't just physically demanding; in a pandemic, it can be dangerous. "Things have become quite scary," he told HuffPost UK. "Potentially every bin you touch is contaminated so we are putting ourselves at risk."
The meagre pay rises Dave has received over the last decade means he is barely managing to support his family. "Prices are going up but wages aren't going up to combat them. By the time you pay the mortgage and council tax, do some shopping and put petrol in the car, you're almost skint.
"It's ridiculous that halfway through the month you're already waiting for the next payday. It never used to be like that, there used to be enough money to go around."
Dave estimates that in order to make it through the month, he would need a minimum of £100 a week extra. "The thing is that people at the bottom end of the pay scale always seem to cop it in the neck and they don't receive the big pay rises that the rich are receiving.
"It just doesn't make any sense to me. If we were given a decent wage, we would be spending more shops and giving back to our local economies. But there just isn't enough."
The local government worker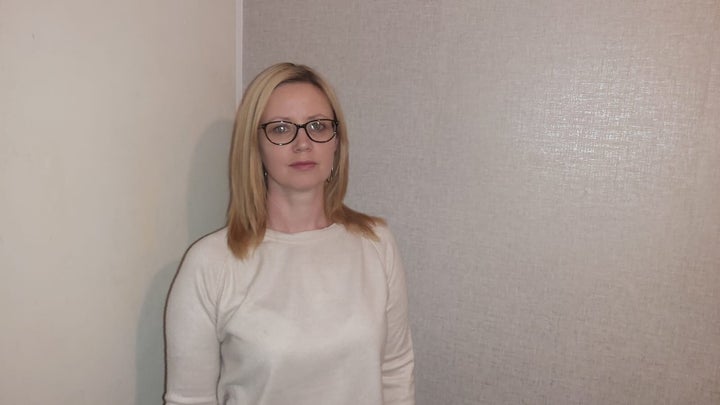 Sarah James, 40, works for a local authority in the West Midlands, answering phone calls from the public regarding council tax and housing benefit.
Over the course of the year, she has fielded an increasing number of calls from people facing job losses and financial struggles as a result of the pandemic. "The types of calls we get are from people who desperately need help."
Desperate and frustrated callers can occasionally turn aggressive; for Sarah, it can be a challenge to emotionally process as she takes calls in her bedroom. "Sometimes it's just a way of venting their frustration at the system, but working from home means my supervisor and colleagues can't be there to support me.
"It's the mental strain and isolation that's been the worst."
Sarah earns somewhere between £24,000 and £25,000 a year and, as a result, has frustratingly just missed Sunak's pay freeze threshold by a whisker. "I will just miss out on that," she told HuffPost UK.
"The chancellor said that over 2.1m workers will benefit but for many of us who are just above the threshold it's another blow."
As a single parent, Sarah's wage is enough to pay the bills and rent – but not much else. "Christmas has been a real cutback over the last couple of years. If I were to lose my job tomorrow, my savings would see me through a couple of weeks and that would be it."
She says she "angry and frustrated" at the government. "We've had 10 years of pay austerity in local government and the public sector, and at the same time we've got a government that is handing out millions and millions for dodgy contracts and giving out money to private companies for public services.
"It's always us public sector workers that have to pick up the burden. The government spoke before about us being the backbone of local communities up and down the country – we just want to be treated like it.
"Now they're treating us like we're not worth anything. It's not fair and it's not right."