The Times quoted a "source close to the monarch" as saying the Prime Minister stuck to her "Brexit means Brexit" line when she went to stay in Scotland in September.
Her reluctance to offer more insight into her private thinking was said to have come as a disappointment to the Queen and the Duke of Edinburgh.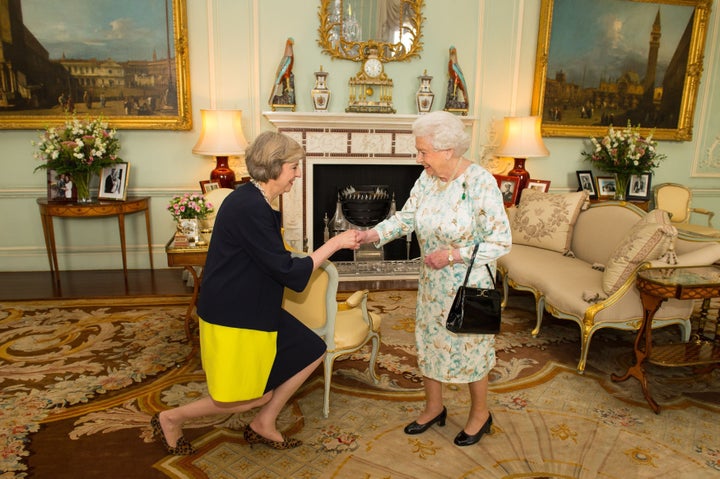 Neither Buckingham Palace nor Downing Street would comment on the report.
A palace spokeswoman said: "By long-established convention we never disclose details of discussions between the Queen and her prime ministers. Nor would we comment on anonymously sourced conjecture of this kind."
Behind the scenes however there was irritation at the report, with one source insisting it was not representative of Mrs May's conversations with monarch during her two-day stay in Scotland.
The visit - an annual fixture for prime ministers - came just two months after Mrs May entered No 10 following the resignation of David Cameron in the wake of the Brexit vote.
Although she had attended regular weekly audiences with the Queen it was the first occasion the two women had spent an extended period of time together.
While the Prime Minister may have had little time to clarify her thinking on Brexit at that point, she has since regularly frustrated MPs with her repeated refusal to offer a "running commentary" on her plans.
It is not the first time reporting of the Queen's supposed concerns about the EU have sparked controversy.
The latest report follows the departure of the Queen and the Duke for Edinburgh for the start of their Christmas holidays after apparently recovering enough from "heavy colds" to make the journey.