Reading with your child might seem like a luxury when we all have busy lives, hectic work schedules and just want to get them into bed.
But for many parents, reading with their child is one of the best parts of the day - a chance to catch up and spend some time alone together.
In celebration of International Children's Book Day (2 April) we're thinking about all the reasons why we should take the time to read with our little ones this evening.
1. It helps your child's development
Charlotte Billington, Project Manager at the National Literacy Trust told The Huffington Post UK: "Many parents don't realise that reading with their child for just 10 minutes a day is enough to make a huge difference to their development."
2. It helps your child to develop social skills
Billington told HuffPost UK: "Talking to young children while reading stories together helps to develop their social skills and reading aloud is a great way of encouraging two-way communication."
3. Reading introduces them to things they might not have heard about before
Reading can introduce your child to concepts they might otherwise be unfamiliar with and gives you the space to discuss them in a safe environment.
When Jessica Walton fell pregnant with her wife, she searched for books that represented a diversity of characters, but after failing to find something appropriate, she wrote her own.
'Introducing Teddy' is about being true to yourself, featuring a transgender teddy bear who transitions from male to female.
"We wanted to send the message that people can and should wear whatever they like. We should wear what makes us happy," Walton told The Huffington Post UK.
4. You can get them to be quiet
5. Reading helps them to fall asleep
"The Rabbit Who Wants To Fall Asleep" became a best seller on Amazon after promising parents the holy grail of childcare - a quick and painless bedtime.
One mum wrote on Amazon reviews: "I'm actually speechless. I'm sat here waiting for someone to pinch me. Bedtime just went from taking two-to-three hours to taking 12 minutes. We made it to the middle of page two."
6. Reading helps reinforce what they are learning at school
Research by the National Literacy Trust, showed that children who read daily outside school are five times more likely to read above the expected level for their age compared to children who never read outside class.
7. It gives all family members an equal chance to bond
An Ipsos MORI poll revealed dads in the UK don't read enough to their children, with mothers being 50% more likely to read with their child at 0-11 months than fathers.
The Book Trust charity is now urging not only fathers, but all parents, grandparents and carers to make a promise to read to their children for at least ten minutes every day.
8. It gives parents and children time away from screens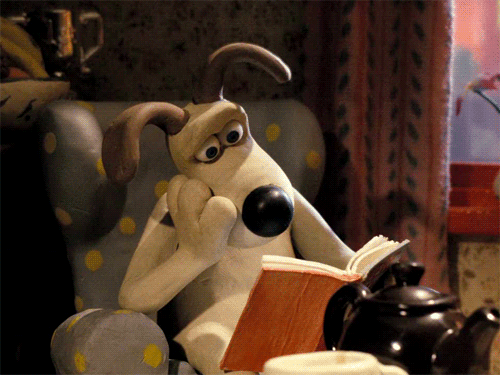 And that has got to be a good thing for everyone.