I am a Kindle addict. I love the immediacy of being able to hear about a book on a radio show, or reading a review online, and immediately seeing that book on my Kindle with just a couple of clicks. The Kindle makes it easy to get my hands on any book that I want immediately.
She had married at eighteen, was a mother at twenty-one. She was still in her twenties when the 1960s came along, still young enough to embrace the excitements of the new age. She fell in love with a colleague, but when she revealed this, I learned of the pressures that society and her family put upon her to give up the affair. She was sent to see a psychiatrist, was told, as iconoclastic women have been told through the ages, that she had lost her senses.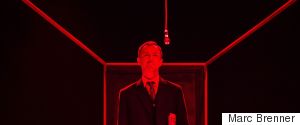 Some (men) say that Pinter has just as much disdain for men. His male characters vary from a bit pathetic to utterly cruel. But the point is that the leverage they have in the world comes from more than what's between their legs.
Peter Mair's superb short book Ruling the Void is rightly regarded as the essential text on the subject of disaffection with mainstream politics.
Morally the blank slate is indefensible as well as intellectually. Is it better to say that discrimination is wrong because everyone is indistinguishable, or that we have free will because people's actions are mysterious? Well no Dr. Pinker rightly points out.