Would-be Labour leader Rebecca Long-Bailey has backed a controversial plan to force selection battles on sitting MPs before every general election.
The frontrunner in the contest to replace Jeremy Corbyn claims open selections, also known as mandatory selections, will "open the door to a new generation of MPs and candidates".
A key demand of the campaign group Momentum, open selections guarantee local party members a regular vote on who is the Labour parliamentary candidate. It could mean sitting MPs are ousted between elections.
The move will be popular with some members, many of whom are angry that their MPs rebelled against Corbyn in recent years.
But it will dismay others who crave an end to the factional infighting that has dogged the party in recent years.
Shadow business secretary Long-Bailey, whose main competition for the top job is shadow Brexit secretary Keir Starmer and campaigning Wigan MP Lisa Nandy, will make the announcement in east London.
She will say open selections will see the party "break out of the bunker and become the democratic, open party we've always aspired to be".
"We need to rip up our outdated rule book that has held back our members for too long and throw open the door to a new generation of MPs and candidates," she will say.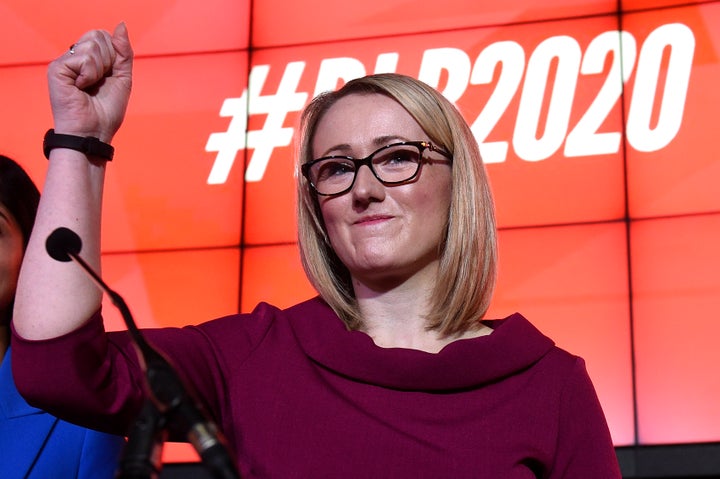 "Being an MP or elected representative is a privilege that must be earned, and I want to open the discussion now on how our candidates should be selected, how we nurture and bring through talent in our movement, whilst recognising and valuing the experience of sitting MPs.
"We all know that person. That talented, selfless and hardworking person who'd make a brilliant MP but would never dream of putting themselves forward. It's those people I want to raise up."
When open selections were suggested under Corbyn's leadership, Labour struck upon a compromise known as trigger ballots. This meant local Labour parties had the option of a vote on whether their candidate should face a selection battle in the first place.
Neil Coyle, Labour MP for Bermondsey and Old Southwark, who successfully avoided being "triggered" before the last election, told HuffPost UK: "Members want to change the world, not the candidate who won the last election.
"Wasting any more time on longer, deeper introspection and infighting is unattractive to voters and would keep Labour out of government.
"Our policies are needed by people up and down the country. Rebecca Long-Bailey would mean simply long, long opposition for the Labour Party."