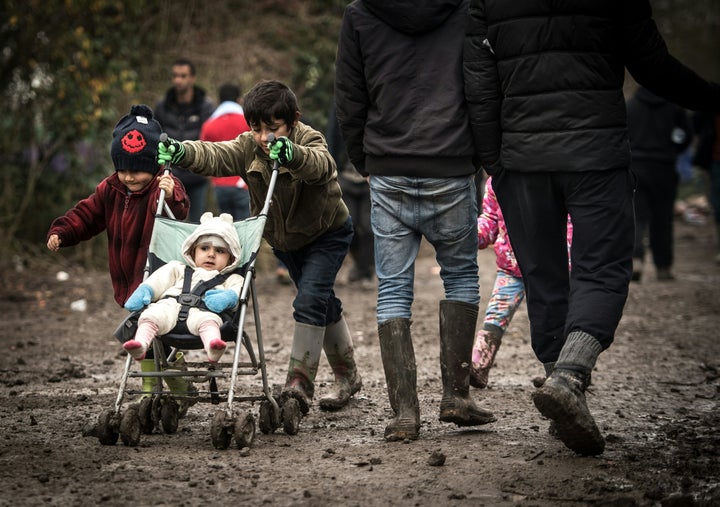 After three months waiting in squalid refugee camps in northern France, Masud, 15, had finally lost faith his claim for asylum in Britain would ever be heard.
He instead stowed away on a lorry bound for the Dunkirk ferry port, hoping to be reunited with his sister, who was already in the UK.
Masud was found dead days later in the lorry, having suffocated.
He is not the only child whose desperate situation led him to take measures into his own hands. The long wait for British asylum applications to be processed - between six to nine months - is leading more children to risk Masud's fate.
Depending on which estimate you believe, there are between 90 to 150 unaccompanied children living in camps near Calais with close family in Britain and Dunkirk, giving them the right to claim asylum in the UK under the so-called 'Dublin 3' regulation.
Campaigners are warning that, without action to hasten the applications, more will become convinced that risking their lives is the only option.
The Children's Commissioner Anne Longfield visited the Calais 'jungle' camp for migrants last week as part of her fact-finding missions, and is now pushing for the Home Office and French Interior Ministry to do more.
Longfield told The Huffington Post UK in an exclusive interview that she wanted the British government to put pressure on the French authorities to protect children who would be unaccounted for and unprotected, were it not for the efforts of volunteers.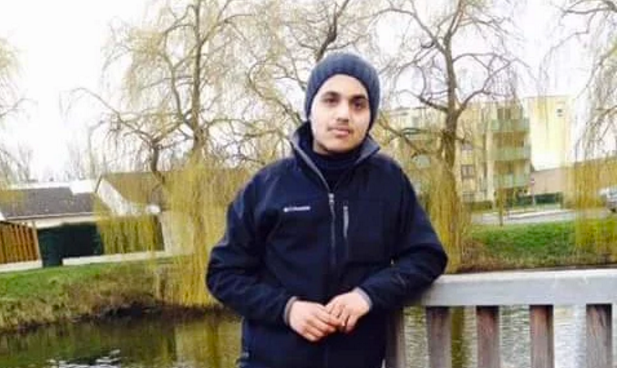 When Longfield was in Calais, the charity Help Refugees urged her to help them locate an 11-year-old Afghan boy, Kareem, who had disappeared and was believed to have stowed away on a ferry-bound lorry.
Longfield called six to nine months an "impossible wait" for children, some of whom have already been stuck in the squalid camp conditions for close to a year.
"Children who are separated from their family and sacred and living in very, very poor conditions ... will instead decide to take the risk to get to the UK," she told HuffPost UK.
"That is highly dangerous. We know already it has had terrible, fatal consequences for children. That will continue to be the case while they continue to attempt to gain entry in that way ... My concern is really to ensure those children are identified as quickly as possible to be reunited with their families."
The first 10 children from the camps arrived in Britain under the Dublin 3 regulation on March 21, thanks to a legal campaign by progressive campaigning group Citizens UK. Four more arrived on Thursday and Citizens UK has 70 live cases ready to go.
The process involves people initially claiming asylum in France but then asking the UK to "take charge" of their case.
The Home Office has said delays to bringing in children to the UK under Dublin 3 are "often caused by their failure to lodge an asylum claim with the French authorities, which is the trigger for any transfer proceedings".
Tanya Freedman, from Help Refugees, said there was "no question" more unaccompanied children would attempt the perilous journey, unless the process was sped up.
"We've known children who've been in the Jungle conditions since last summer," she said. "It's a muddy field with inadequate sanitation. There's disease. Almost everybody in the camp has respiratory diseases. There's been measles outbreaks.
"They face violence at the hands of right-wing groups who can and have entered the camp. There's been huge amounts of aggressive behaviour by the French riot police.
"We've seen children on many, many occasions being tear gassed. Obviously, they're naturally prey to the adults around them, including to the traffickers who also are looking for the vulnerable people."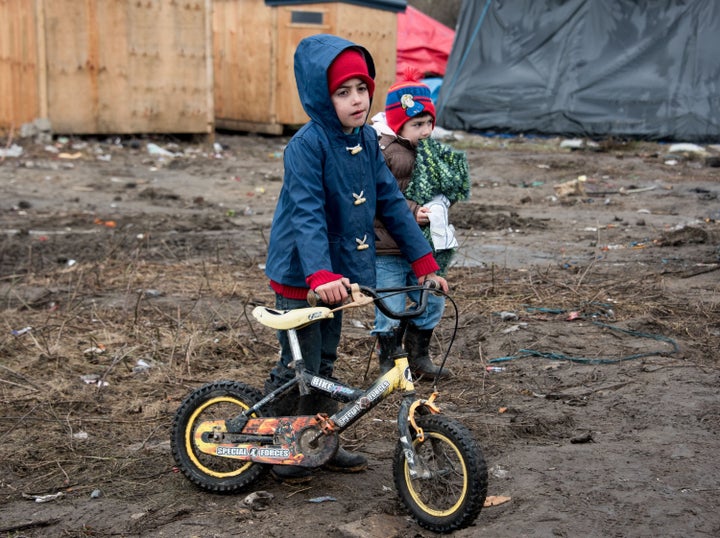 She added people traffickers had gained access to the camp, adding: "They absolutely gained access. I couldn't get specifics, only anecdotally, I know that they're regularly in the camps."
Between November and February, Citizens UK sent trained volunteers to screen refugees' possible asylum claims. A team of lawyers then acted on their behalf. Freedman said no child otherwise would have known they needed to lodge a claim with France and then ask the UK to take charge of it. "It's hard enough for an adult to grasp,"Freedman added.
The group have done two censuses of the Calais camp, which showed 129 unaccompanied children vanished between February and March.
Europol, the EU criminal intelligence agency, has warned 10,000 unaccompanied child migrants who disappeared after arriving in Europe may have fallen into the hands of traffickers.
After her camp visit, Longfield intends to write again to the Home Office and the French Interior Ministry, asking for a commitment to speed up Dublin 3 applications. She intends to meet with French officials to discuss how this can be done.
She said the delay was caused by a "cumbersome" process for asylum applications and the French authorities not reaching out enough to the children in the camp.
Longfield added: "The British government need to work hard to make sure that the process is in place. I do believe the greatest delay is on the French side."
She believes it would be possible to process applications of unaccompanied children - 90 according to French Government, but 150 according to Citizens UK - in just six to eight weeks, given Citizens UK's "very swift" initial success in helping bring the first children here.
"Given the numbers we're talking about, [six to eight weeks] wouldn't seem to be too rapid amount of time," Longfield said.
To ensure the success of processing the first applications continues, and children are not left there for many more months, the government must do more, Freedman said.
Immigration Minister James Brokenshire said the Home Office had sent an asylum expert to Paris to work with the French government exclusively on children's asylum cases.
He told HuffPost UK: "This is already leading to speedier identification and processing and seeing children reunited with their families.
"The UK Government takes its responsibility in asylum cases involving children seriously and we have a long and proud history of offering sanctuary to those who genuinely need it.
"It is important that we do all we can to discourage unaccompanied child asylum seekers from making dangerous journeys to reach the UK."
But Freedman warned the success in finally bringing children to Britain under Dublin 3 is tentative and, like the Home Office sending a dedicated asylum expert to Paris, recent.
"This has only happened in the last two weeks and it's only happened because groups like Citizens UK have brought pressure on the government," she said.
"What we need more resources from the government to try to help these children to help them to safety.
"Masud had all the paperwork in place. He should legally have been able to get on a train and to be greeted by his sister when he arrived. He should not have died, suffocating in the back of refrigerated lorry."