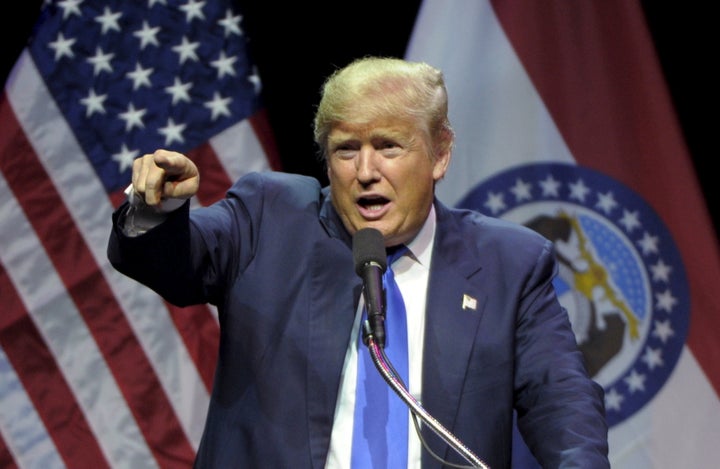 UPDATE: The Secret Service said on Monday that guns will definitely not be allowed at the convention, publishing the following statement:
Title 18 United States Code Sections 3056 and 1752 provides the Secret Service authority to preclude firearms from entering sites visited by our protectees, including those located in open-carry states. Only authorized law enforcement personnel working in conjunction with the Secret Service for a particular event may carry a firearm inside of the protected site. The Secret Service works closely with our local law enforcement partners in each state to ensure a safe environment for our protectees and the public. Individuals determined to be carrying firearms will not be allowed past a predetermined outer perimeter checkpoint, regardless of whether they possess a ticket to the event.
According to the author, a person called 'The Hyperationalist,' a ban on weapons at the event in July violates America's constitutional right to bear arms, while heightening "the possibility of an ISIS terrorist attack."
Should the businessman fail to gain enough delegates to land the nomination outright (the most likely outcome), there will be a huge clash between his supporters and those that wish to prevent a Trump coronation.
It will be a highly combustible mix to which the petition's signatories want to throw in firearms.
"Cleveland, Ohio is consistently ranked as one of the top ten most dangerous cities in America," the petition states. "By forcing attendees to leave their firearms at home, the RNC and Quicken Loans Arena are putting tens of thousands of people at risk both inside and outside of the convention site."
The petition adds that by not allowing attendees to turn up armed, the organisers are making them "sitting ducks, utterly helpless against evil-doers, criminals or others who wish to threaten the American way of life."
At his rallies, Trump has frequently encouraged violence and recently warned there would be "riots" were he denied the nomination by party grandees.
Ohio is an "open carry" state, meaning those with a license can carry an unconcealed weapon in public.
However, the Quicken Loans Arena has banned weapons on the property during the convention. And even if the venue bowed to pressure, it is unlikely the Secret Service or local law enforcement would allow firearms at the event.
Trump Chicago Rally