A teenager found something far better than presents under her Christmas tree when she realised her cat had given birth to an adorable kitten.
Danielle Lopez, 17, found her cat, Tink, curled up under the tree with her first newborn.
Then, with her owner's help, Tink gave birth to three more adorable kittens.
Lopez's family adopted Tink when she was a stray and nursed her back to health.
The father of her kittens is the family's male cat, Sagwa.
Needless to say, Lopez was a little surprised by Tink's choice of birthing spot.
"I was in shock. I started running around the house to lock up [Sagwa] and grab towels to help her."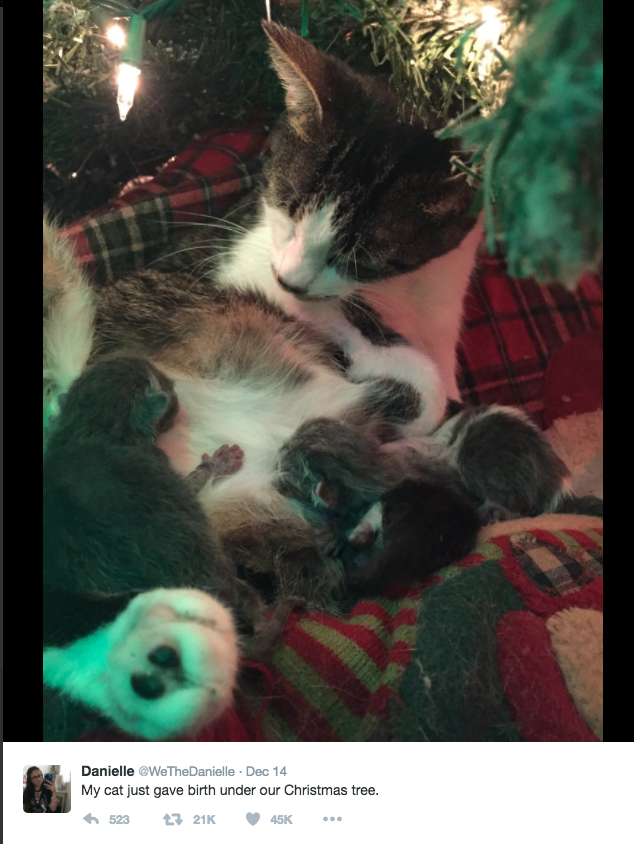 The family intend to keep all four kittens and have given them suitably festive names: Noel, Joy, Christmas and Faith.
Lopez's tweet about this kittens has been liked more than 45,000 times, with some even calling the birth a "Christmas miracle".