Healthy dogs are euthanised five days after they are rescued by US shelters so they can be sold to UK universities to teach veterinary students dissection, Cruelty Free International has claimed.
The charity has called on the University of Cambridge, the Royal Veterinary College and Nottingham University to stop importing these canine cadavers from America, saying the public would be "horrified" to learn about the practice.
"Commercial companies obtain dog and cat bodies and sell them to colleges and universities for dissection purposes, including for students in veterinary colleges here in the UK, as it is easier and more profitable for dog pounds to simply kill them and sell their bodies to commercial companies rather than to neuter and try to adopt them," Cruelty Free International said.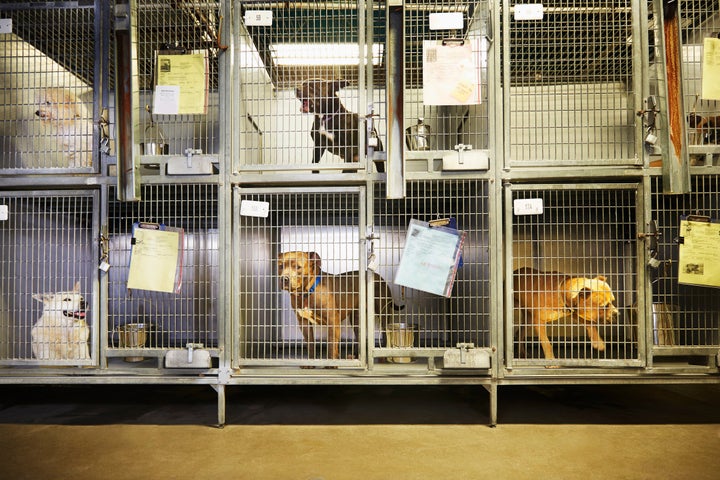 However, while Cambridge and Nottingham have defended their use of this practice, the Royal Veterinary College has denied the claims, saying it obtains all materials "ethically" and "specifically ensure that animals are not euthanised solely for such training purposes".
"We continue to review and develop new ways to train our Veterinary Surgeons and consider that the use of post-mortem material remains essential for the training of Veterinary Surgeons," a spokesperson for the college said.
In the US, healthy stray and abandoned dogs from pounds and shelters can be supplied to laboratories and universities for research and teaching.
While a Freedom of Information request by Cruelty Free found that "hundreds" of dead dogs were used by UK universities to teach dissection, most institutions said the cadavers came from animals that had died naturally or had been put to sleep due to terminal illness.
But the charity says the University of Cambridge has admitted to using the bodies of 50 dogs for veterinary anatomy classes obtained through US commercial companies.
Dr Katy Taylor, director of science and regulatory affairs at Cruelty Free International, said: "We think the public will be horrified to learn that Cambridge University is actually importing the bodies of shelter dogs who have been killed because their five days is up and no-one has come forward to adopt them.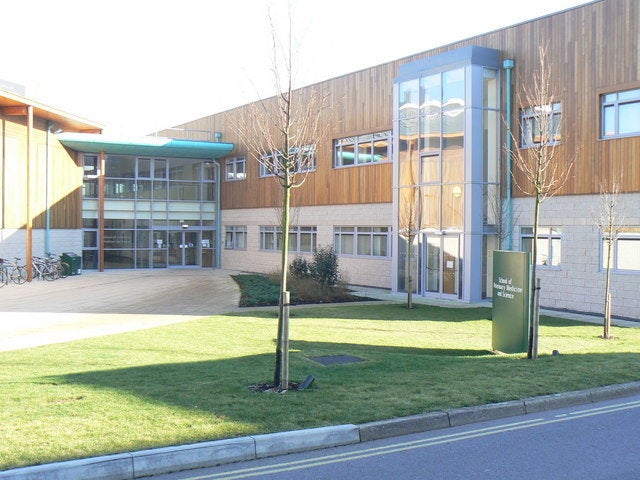 "We urge Cambridge University to end this practice and instead join other veterinary schools by adopting an ethical policy."
The charity has called on universities to instead use a combination of models and computer programmes to teach veterinary students, as well as giving them early exposure to animal patients.
However, Cambridge has defended the practice as an "appropriate, ethical and humane way to source dogs for anatomical teaching".
In a letter to Cruelty Free International, Veterinary Medicine professor Michael Herrtage said: "All of our dissection dogs are provided by a third party company, which sources and supplies embalmed dogs for educational use.
"In the case of dogs supplied for an educational purpose the USDA Animal Welfare legislation requires the dogs are held at source for a minimum of five days (including one weekend day) before they are euthanised and supplied.
"The source of the dead dogs is from USDA licensed establishments that would otherwise dispose of the dogs to landfill sites, incineration or otherwise destroyed."
The University of Nottingham also defended their use of the imported canine cadavers, though it said it hoped people "understand the need for us to use this material" for the training of veterinary students.
A spokesperson told the Huffington Post UK: "The use of post-mortem material continues to be an essential part of training.
"Unfortunately we do not have a hospital on site and so we are unable to benefit from dog owners donating their animals for teaching purposes, unlike other schools.
"We therefore need to source dogs from outside of the school. There are no commercial organisations in the UK that supply the range of dog cadavers required by the Vet School."