Your online basket is brimming and your finger is straying dangerously close to the 'check-out' button. You've fallen down the rabbit hole that is Black Friday.
And that's what they want. The annual shopping event is actively designed to encourage impulse buying, says Sally Francis-Miles from MoneySuperMarket, because "sales with limited discounts add extra pressure" on the consumer.
Impulse shopping isn't necessarily a problem if you end up with a product you love and can afford. But if that bread maker/sequin top/pogo stick ends up languishing in the back of the cupboard, you've wasted your money. Do this too frequently or shop beyond your budget, and you could face racking up debts.
To avoid this, we asked Francis-Miles for her top tips on avoiding impulse purchases you'll later regret. Here's what she recommends.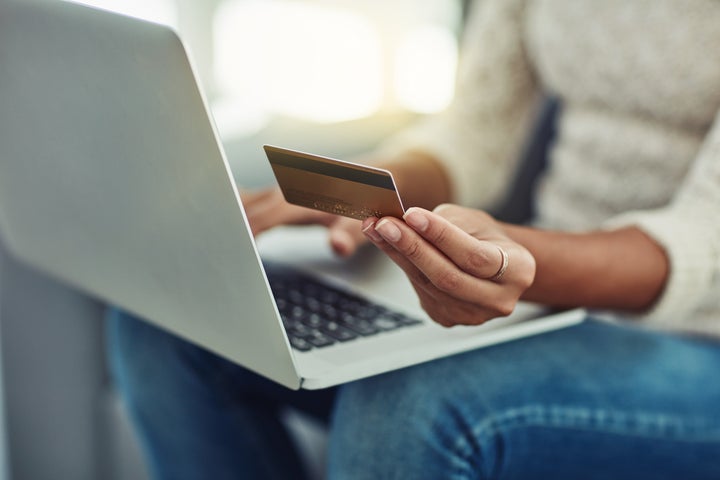 1. Do your research and make a list
Those targeted ads on social media and persuasive newsletters can be hard to ignore, so make a list of anything you actually want or need before you start scrolling.
"With planned lists you're targeting items to look for, rather than getting drawn into hard-to-avoid sales marketing," says Francis-Miles.
2. Budget in advance
"The festive spirit is in full force early this year and everyone needs a bit more joy, but it's still no reason to overspend to the point you're paying for it well into 2021," she adds. "Set a budget and keep a running total as you tick things
off your list."
If you plan to use Black Friday to do most of your Christmas shopping, MoneySuperMarket has a Christmas Saving Calculator that could help you work out how much you want to spend – and how much you will need to save to afford the Christmas you want.
"Keep this in in mind when scanning the Black Friday offers for bargains, that may not really be a bargain," Francis-Miles advises.
3. Remember: sales don't always mean bargains
It's easy to get swept up in the idea that 50% off means something is a bargain, but that's not always the case. Last year, an investigation from Which? found just one in 20 Black Friday "deals" actually worked out cheaper than the prices of those products at other times of the year.
"Different places sell the same item at different prices. A quick internet search usually helps display a variety of prices but do factor in delivery costs too if you're buying online," says Francis-Miles. "Some can be high making it cheaper to shop elsewhere when you factor this in, even if the price of the item itself is slightly more."
4. Sales do happen outside Black Friday
If it's not something you need imminently, take the pressure off by postponing your bargain hunting until after Christmas.
"Sales do usually happen just after Christmas too, try to avoid the pressure of getting something now if you really can't afford to," says Francis-Miles.
"Some smaller businesses have announced sales they're doing ahead of time, and been clear when the offer isn't going to come back to avoid an influx of orders they won't be able to cope with, and to help consumers plan ahead a bit more."
5. Think about how you'll use or wear items
"It sounds like a simple one, but it can help solidify whether you should get something or not, even if it's a purchase you've budgeted for," says Francis-Miles.
"Can you really see yourself or a recipient making use of an item? If it's an item of clothing, plan items it can be worn with or places it can be worn to. If it's something to use, make sure there are multiple examples it could be used for. An ice cream maker used once a year may not be the best buy, but a coffee machine used daily might be (though not for someone who barely drinks coffee!)."
And if you still made a regrettable purchase?
Don't panic just yet. If you change your mind on something you've bought online, you're protected under the Consumer Contracts Regulations and it can be cancelled for any reason within 14 days. You then have 14 days to return the item.
There are a few exceptions to this rule, such as goods that have been personalised – the full details can be found online here.
Many retailers offer longer returns policies than this and some have even extended their usual window, due to the pandemic.
"If you've missed the boat on returns, don't despair. Facebook Marketplace, eBay or local selling sites can be a good way to get something back for a purchase that you can no longer return to store or online," says Francis-Miles.
"Contact the retailer ahead though, they may be willing to make exceptions to their policy on a case-by-case basis."