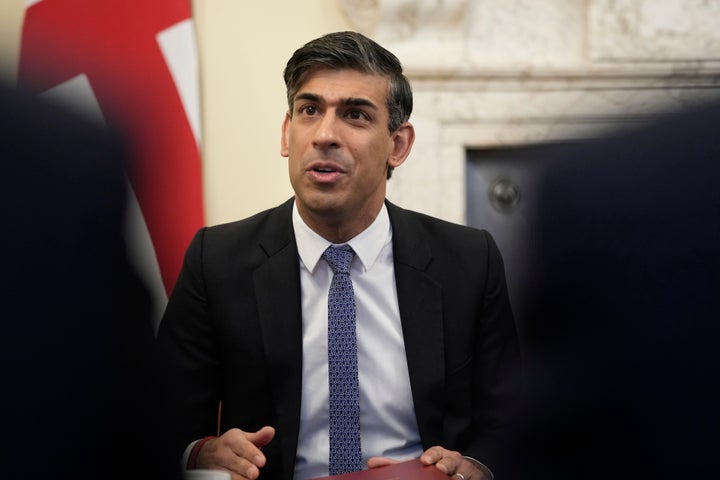 A former minister this morning declared that Rishi Sunak must quit, as the Tory civil war continued.
Her comments come amid the bitter fallout from Sunak's cabinet reshuffle, in which he sacked Suella Braverman and brought back David Cameron to be his foreign secretary.
That has provoked a furious backlash from right-wing Tory MPs, while Braverman accused the PM of "betrayal" over promises she said he made to her before she backed him to be leader.
Speaking on Radio Four's Today programme, Jenkyns said Sunak's time was up.
She said: "We saw by-election defeat after by-election defeat, absolutely terrible polling and constituents have been writing in and saying Rishi must go.
"I think we've got to bite the bullet now because I think it will get to the stage anyway, if we're going to keep going so behind in the polling, where Rishi will be gone, so let's bite the bullet now, let's get a new leader who can stop Starmer getting in No.10 and the dangers associated with that."
The former education minister said she wanted Priti Patel to be leader because "she's a Thatcherite Conservative and she's a conviction politician".
Jenkyns said the Tories needed a "strong leader" and added: "It might mean a general election comes sooner, but we're not going to win with Rishi Sunak at this stage.
"We can't tinker round the edge with this, we've got to show strong leadership and Rishi needs to wake up and realise that."
But former Tory leader Michael Howard accused Jenkyns of being "some distance from reality".
He said: "I think we're very fortunate to have Rishi Sunak as our prime minister. I think he's first rate, he's really making a serious effort to tackle the many challenges that the country faces and I think he deserves the support of every Conservative member of parliament and every Conservative."