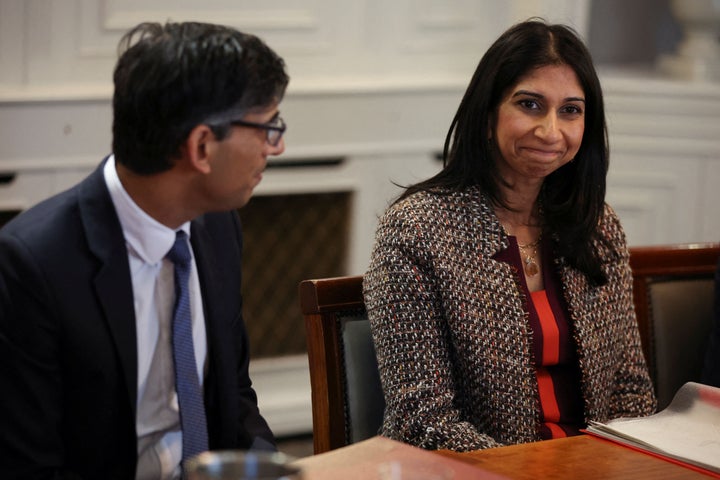 Downing Street confirmed that the home secretary's address to a conservative think-tank in Washington "went through the normal process".
That means its contents were approved in advance by the prime minister.
Braverman has attracted a wave of criticism over the speech, in which she said increased immigration is an "existential challenge" to the West.
The home secretary said immigration into Europe had been "too much, too quick".
"Uncontrolled immigration, inadequate integration and a misguided dogma of multiculturalism have proven a toxic combination for Europe over the last few decades," she said.
"Multiculturalism makes no demands of the incomer to integrate. It has failed. Because it has allowed people to come to our society and live parallel lives in it."
Shadow home secretary Yvette Cooper said: "Suella Braverman's speech today was a desperate attempt to distract from her total failure to tackle the Tories' asylum chaos.
"No practical solutions, only ramped up rhetoric and looking for others to blame - aimed at a Tory leadership contest, not at finding answers for the country."