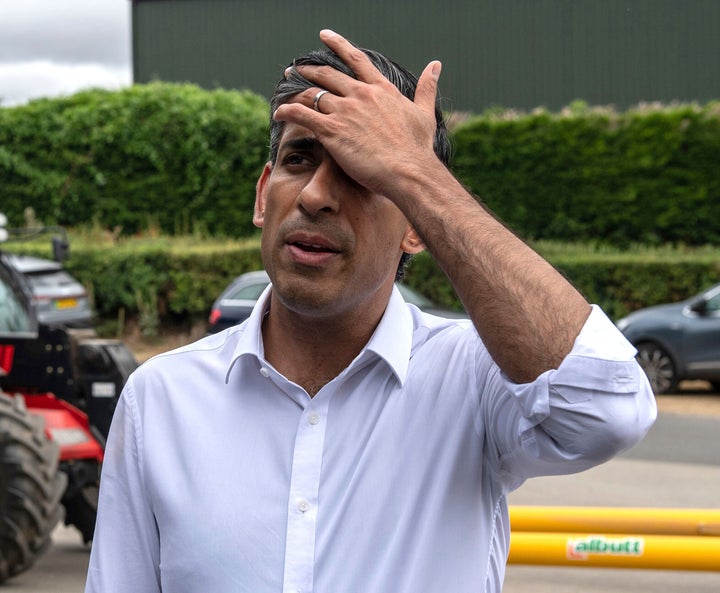 The former chancellor, who has fallen behind his rival Liz Truss in the polls, says he intends to widen the definition of extremism to include those who "vilify" the UK.
These people, including those who have an "extreme hatred of Britain" will then be referred to the government's de-radicalisation Prevent programme, according to Sunak, although this is a voluntary scheme.
This could include law-abiding citizens who criticise Britain, but Sunak's campaign claim it would not include government criticism and was not legally binding.
He said these proposals would "refocus" Prevent on Islamic extremism, rather than right-wing militants, claiming: "We must never let those who seek to undermine and destroy our way of life to succeed."
Sunak said: "There is no more important duty for a prime minister than keeping our country and our people safe. Whether redoubling our efforts to tackle Islamist extremism or rooting out those who are vocal in their hatred of our country, I will do whatever it takes to fulfil that duty.
"Britain is a beacon of freedom, tolerance and diversity."
Unfortunately, not everyone seemed to agree that this new policy echoed that.
Some people thought it was indicative of how the campaign was actually going for him – he is 34 points behind Truss according to the latest YouGov poll of Tory Party members.
Others pointed out that the policy announcement overlooked some key elements of the Prevent programme itself:
Then there were the people who just feared the idea altogether.
And it wasn't long until the jokes started to get out of hand...
Truss' camp also criticised the announcement for being "thin", adding: "Mostly it's a restatement of government policy. The few new proposals are superficial and unfunded with a risk of letting serious terrorists slip through the net by creating arbitrary targets."