MONTGOMERY, Ala. — Of all the places Andrew Warren imagined his career would take him, it was never here: the lobby of an upscale chain hotel in downtown Montgomery, huddling with his legal team and preparing for a hearing that — maybe within a year if he's lucky — will result in him getting his job back.
"I didn't ask to be the tip of the spear in this fight for freedom and democracy," Warren said, settling into a tall wingback chair on the morning of May 2, several hours before he was due in a federal appellate court just down the street. "But the governor picked a fight with me, so I'm fighting on behalf of everyone who cares about these issues."

It has been over nine months since Florida Gov. Ron DeSantis suspended Warren, accusing the twice-elected Democratic prosecutor for Hillsborough County of "incompetence" and "neglect of duty" in a scathing 29-page executive order last August. The Florida Constitution gives the governor the power to remove elected officials in cases of extreme misconduct. But those powers have rarely, if ever, been used in a case like Warren's.

"This is something you'd expect to see happen in Turkey or North Korea or China. This is not something you'd ever expect to see happen in the United States," said Warren, whose general measured demeanor during our interview sometimes gave way to a quiet rage about the whole episode.
"The governor is the one who did wrong here," Warren told me, "and no one else should have to adjust their behavior to the whims of the dictator."
Frothing with the polite but pointed anger of a clean-cut attorney, Warren described the surreal events of the past year, which has included: Learning of his suspension in the middle of grand jury proceedings for a decades-old cold case. Being escorted from his office with his belongings by armed sheriff's deputies. Watching the governor brag about his suspension on Fox News. Reading about his suspension in the governor's book. Hearing about his suspension in the governor's stump speeches. Reliving this episode of his life over and over again — in court, in interviews, in conversations with friends and strangers. Having his career and life essentially frozen. Receiving death threats against his family because of the bright spotlight that DeSantis put him under.
"This has been very difficult for me professionally," said Warren, who is still living with his family in Tampa, "because I care so much about the office. It's been very difficult for me politically, because the most powerful Republican in the country is targeting me specifically, as an individual. And it's been very difficult for me personally ― everything from just the huge disruption it's had on my life with my family, to getting death threats from people who tell me that my children deserve to die for the things I've done."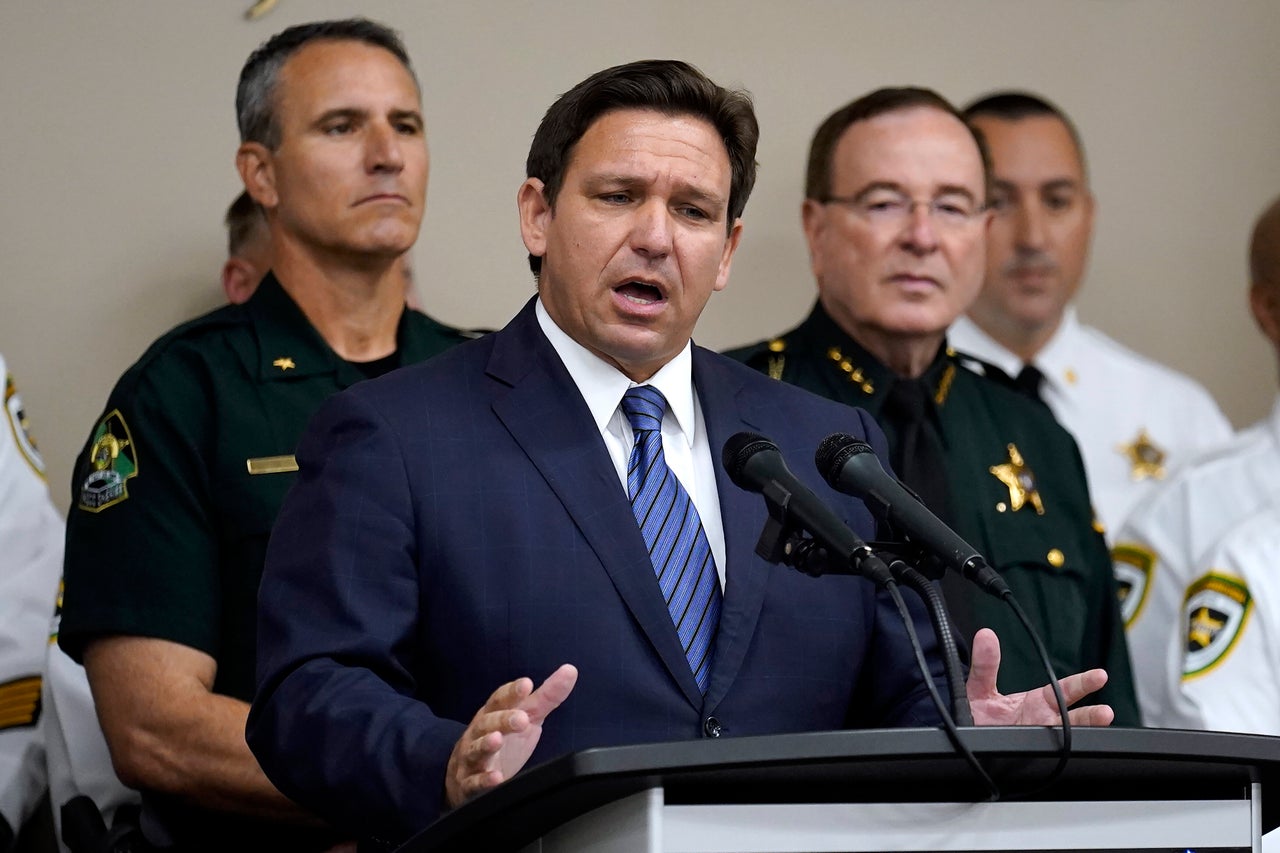 In his lawsuit, now winding its way through federal courts and currently being heard by the 11th U.S. Circuit Court of Appeals here in Montgomery, Warren argues that DeSantis violated his constitutional right to free speech and removed him without cause. It will likely be decided as DeSantis is running for president on his record of governing "the free state of Florida."
DeSantis is expected to announce his campaign for the Republican nomination in the coming days. He has already made Warren's firing a staple of his stump speech, using the episode to show how he's crushed foes using his executive fist. "[These state attorneys] want to weaponize the power of their office to target people they don't like," DeSantis said last month in Manchester, New Hampshire. "And when we had an attorney like that, a district attorney in Tampa who had been funded by [George] Soros and said he would not uphold the laws of the state, I removed him from his post. He's gone."
Warren was never bankrolled by Soros, the Democratic mega-donor who is a perennial target of conspiracies and hate on the right — but he likely benefited from contributions Soros made to the Florida Democratic Party at one point or another. DeSantis, perhaps projecting, also misrepresented the argument he used to fire Warren, who has never been accused, in either the executive order suspending him or in subsequent court filings, of going after people he didn't like.
The governor's office, which generally only interacts with certain friendly news outlets, never responded to a request from HuffPost to provide a comment for this article.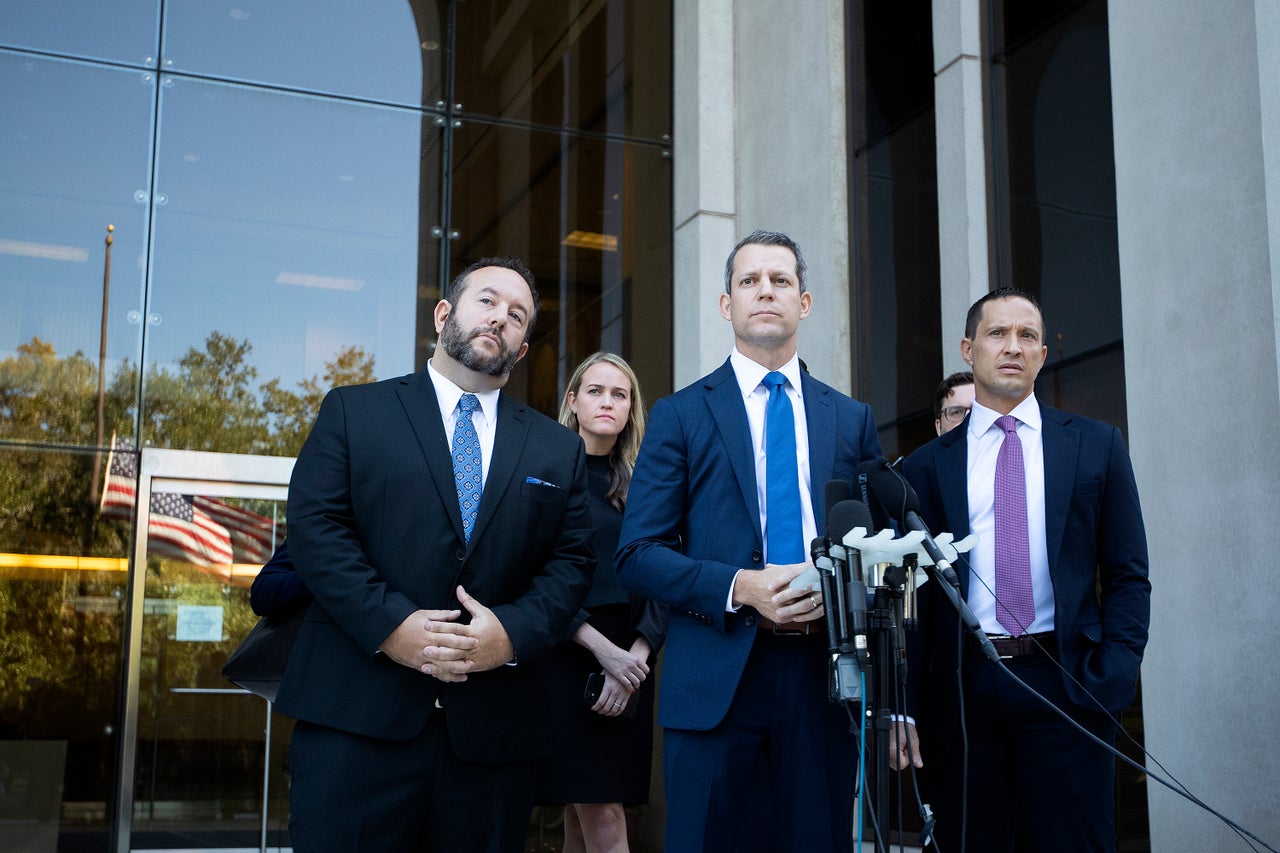 Although it's easier to describe Warren as having been removed or fired, he's technically in a state of suspension that could be reversed — or made permanent — pending a hearing by the Florida Senate. But given the heavy Republican makeup of that body, Warren is exploring other remedies.
Warren's suspension came two months after he co-signed a letter with more than 80 other progressive prosecutors opposing the criminalization of abortion and transgender health care, in the wake of the Supreme Court's reversal on abortion rights. In his executive order, DeSantis cited both the letter and what he characterized as a "blanket refusal" to prosecute some low-level crimes, such as the aggressive ticketing of Tampa bicyclists, most of whom were Black. Warren disputes that his office had "blanket" policies that endangered public safety, as DeSantis tried to argue in his order — and his case hinges on whether a panel of majority-conservative appellate judges see it the same way.
"The governor has his talking points, which are divorced from reality. From the day I was suspended, I said this was a publicity stunt, the allegations are false, this is un-American," said Warren, on the edge of his seat, his legal team hovering nearby.
A trim 46-year-old with light salt-and-pepper hair, Warren sometimes doesn't blink when he's talking. During an interview, he comes off as a deeply focused person who has spent the last nine months of his life consumed by two overlapping objectives — getting his job back and sounding the alarm on DeSantis, whom he sees as a threat to democracy. "Powerful people without a moral compass are dangerous," Warren said. "Politicians who are willing to break the law to get votes or to get applause are dangerous."
Politics aside, however, the two men have, if not a lot, at least some major things in common. They are both Florida natives in their mid-40s. They followed similar paths into public service after graduating from elite law schools (Warren from Columbia, DeSantis from Harvard). As young lawyers, they both worked for the Justice Department as federal prosecutors. And they've both confronted family tragedies in recent years ― Warren, after his pregnant wife was involved in a car crash and the couple lost their baby, and DeSantis, after his wife was diagnosed and underwent treatment for breast cancer.
Their paths diverged dramatically once DeSantis became a congressman and joined the right-wing House Freedom Caucus, and Warren, having moved from Washington to Tampa to raise his family, decided to challenge a longtime GOP incumbent for state attorney.
The job of chief law enforcement officer, by its very nature, relies heavily on the discretion of the individuals doing the job to determine how crimes are prosecuted and sentenced. That's why Warren's case is so tricky and precedent-setting. It's also why, in nearly every state, prosecutors are locally elected and therefore not subject to the political whims of a faraway official — the same principle behind a governor not picking the members of your city council or school board.
DeSantis isn't the only Florida governor who has kneecapped a prosecutor. Sen. Rick Scott, the Republican who preceded DeSantis, got a judge to allow him to reassign murder cases from an Orlando prosecutor who was opposed to using the death penalty. But Scott didn't try to get that prosecutor fired. "When I was there I was very clear — you have to prosecute your cases," Scott told HuffPost, declining to comment on what's happening now between DeSantis and Warren.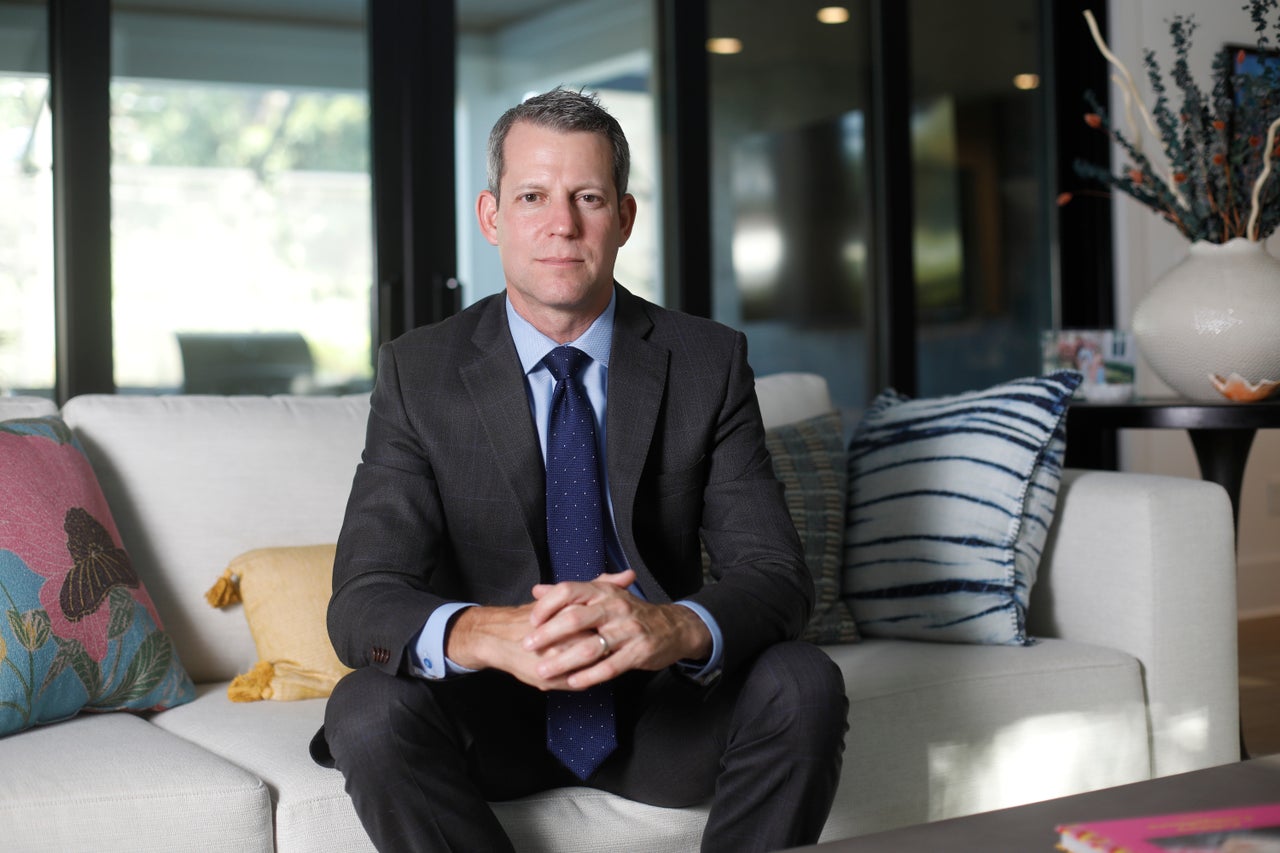 Warren came into office in 2016 after upsetting a longtime Republican in the purple west-central Florida county that encompasses Tampa, the state's third-largest city. He says his backers were both Republicans and Democrats drawn to his mission of more equitable criminal justice outcomes amid a national reckoning over police brutality. Accusing his opponent of being too heavy-handed when the times demanded the opposite, Warren won a surprise victory followed four years later by his reelection to a second term.
At a time when Florida Democrats are desperately trying to build their bench, Warren has been floated as a possible U.S. Senate candidate against Scott in 2024. His close friend Nikki Fried, the newly elected chair of the Florida Democratic Party, told HuffPost that Warren would make a great candidate for any number of Republican-held positions that Democrats are hoping to contest. "He's a true leader with a big heart, and unfortunately in politics right now you don't find a lot of those," Fried said.
Warren can also raise money. While he declined to give an exact figure, he said he's brought in "several hundred thousand" dollars through a nonprofit for his legal defense.
But Warren isn't interested in another office, at least not right now. "It's wonderful to have people who are so confident in your leadership to encourage you to run for different positions," he said. "But my focus is on the state attorney's job."
Running statewide in Florida won't be easy for any Democrat. So far, no serious candidates have emerged to challenge Scott in what was once a Senate battleground. A bellwether for these times, Warren's own swing county, Hillsborough, lurched to the right in the last election, shedding several Democratic officeholders.
DeSantis cites his own blowout reelection last year to justify the heavy leverage of his executive powers. The governor has single-handedly spearheaded measures such as banning transgender medical therapy for minors and expanding the state's controversial "Don't Say Gay" law into high schools. He also amped up his feud with a beloved American corporation that happens to be one of his state's largest taxpayers. DeSantis wears these battles as a badge of honor. "My view is simple," he told an audience last month at Liberty University, uttering a line that's become a staple of his speeches and the overriding ethos of his governorship. "I may have earned 50% of the vote, but that entitled me to wield 100% of the executive power."
DeSantis might even be going after another Democratic prosecutor. Monique Worrell, Orlando's state attorney, said this month that she believes DeSantis is building a case to target her next, accusing the governor of seeking to "exploit his political agenda against me."
Fried, Florida's former agriculture commissioner and the last Democrat elected statewide, said DeSantis has created a climate of fear in Florida.
"We've got a governor who believes he's the ultimate ruler of the state. He's taking away people's freedom of speech and he's removing officers who have been elected by their constituents at the local level," she said.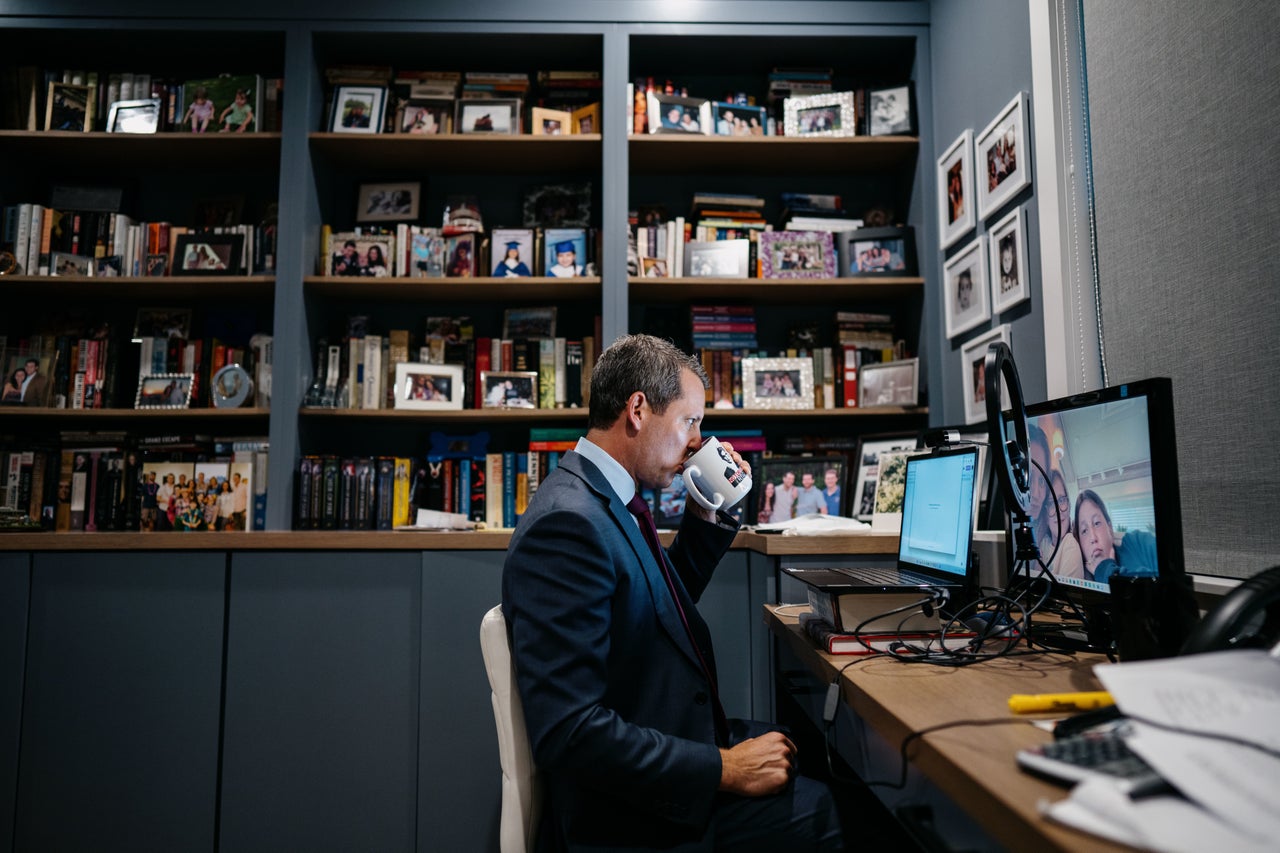 Warren's best shot at reversing his suspension lies with the appellate court, which is reviewing his challenge to an earlier ruling from a federal judge in Florida. This ruling was both good and bad for Warren — good in that it seemed to generally side with Warren that DeSantis violated his free speech and removed him from office without citing "even a hint of misconduct"; bad because despite all that, the judge still found he didn't have the constitutional authority to restore Warren as a local prosecutor.
Documents unearthed in discovery support the argument that DeSantis doled out a punishment driven overwhelmingly by his political agenda. An early version of the executive order made numerous references to Soros, the political lightning rod, which DeSantis ultimately struck out with a blue marker. Beyond that, the governor's attorney struggled to build a case showing that Warren had undermined public safety, according to a New York Times analysis of the discovery documents.
That didn't stop DeSantis from declaring, in an Aug. 4 press conference announcing the suspension, that Warren's tenure had been "devastating to the rule of law." He made similar comments that night to then-Fox News host Tucker Carlson.
"Tucker, you've documented the destruction that we've seen with these Soros prosecutors around the county, where they basically take it upon themselves to determine which laws should be followed and which laws should not be followed," a grinning DeSantis said, with photos of Warren proceeding to flash across the screen.
Warren disputes that his policies had any negative impact on crime, noting that, by the state of Florida's own crime reporting metrics, overall crime declined in Hillsborough County under his watch. "This isn't a Portland or San Francisco scenario," he said.
Republicans blame soft-on-crime policies, and the "woke" district attorneys they say promote them, for the visible homelessness and addiction in places like Portland, Oregon, and San Francisco, an idea that's been relentlessly reinforced by conservative media. I asked Warren to define a "woke prosecutor," and he didn't know where to begin. In general, the term has become a catchall on the right for anything deemed too liberal or politically correct. "You have to ask the people on Fox News [what it means]," Warren said. "I'm a moderate prosecutor from a moderate county. I have done things that have frustrated the far left as much as the far right."
Warren's suspension was a direct result of DeSantis' war on "woke," his attorneys argue, a pretext the governor has used to go after schools, government agencies and businesses in a way that Democrats, at least, find chilling.
"The animus here toward woke ideas and woke viewpoints was a motivating factor," Warren's attorney David O'Neill argued to the appellate panel. Republicans have made the word so pervasive that it's being used now in a deadly serious manner in federal courts.
DeSantis was represented in Montgomery by two young attorneys for the state of Florida who returned to a single, much-examined line in the abortion rights letter that Warren signed last June. The sentence in question seems to signal, beyond just the general opposition to the criminalization of abortion, that the co-signers would go a step further and refuse to prosecute abortion crimes altogether. Warren, as far as he knows, is the only prosecutor from the letter who lost his job over this single sentence.
In the chaotic and emotional days that followed the Supreme Court's abortion ruling and the letter's release, Warren said he attempted to clarify that he didn't mean he would disregard abortion law in its entirety. At the time, Florida lawmakers had just passed a 15-week abortion ban. Since then, they've passed a six-week ban, which DeSantis put his signature on last month but hasn't said much about since.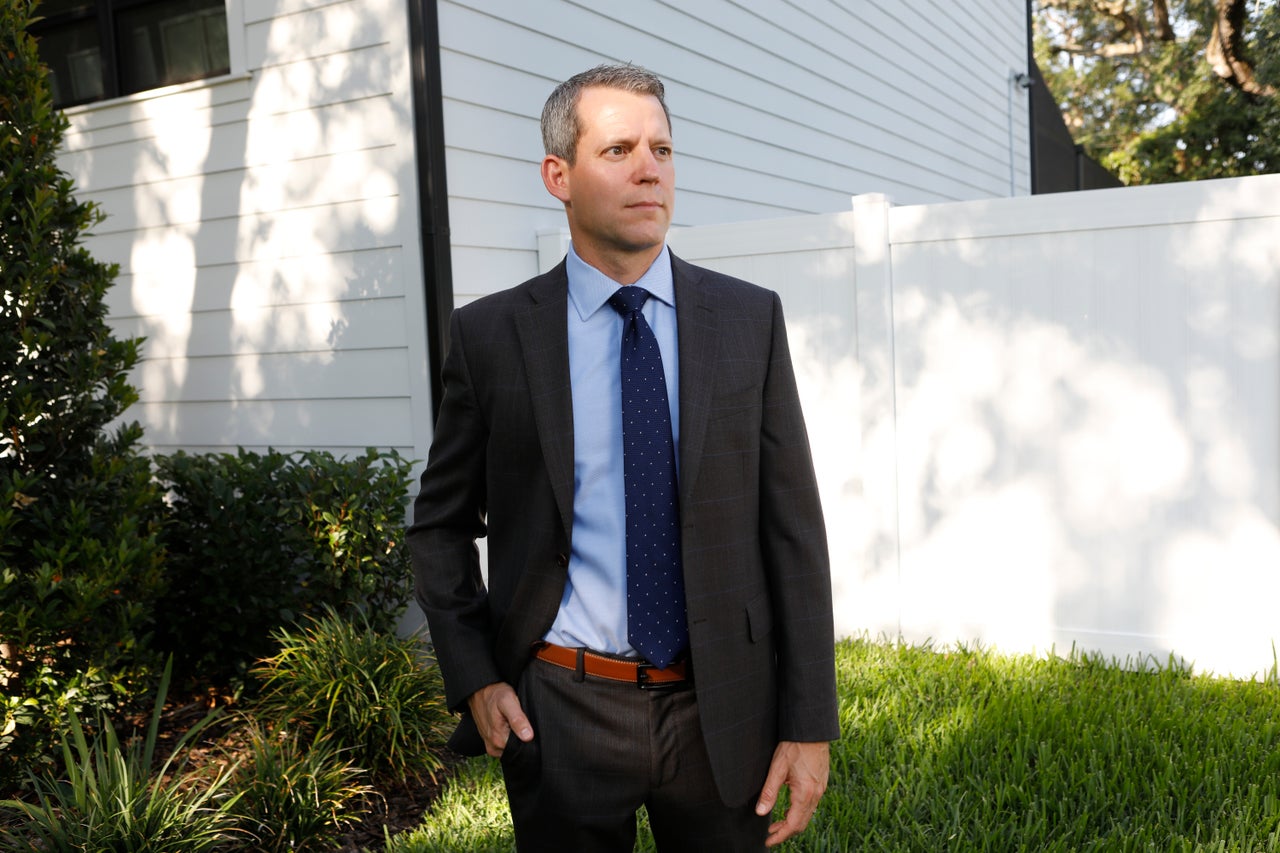 Warren can expect a ruling sometime within the next year. It may not be the ruling he's hoping for.
The appellate panel is composed of three judges: one Democratic appointee and two Republicans, including a Trump nominee. And beyond this panel of judges in Alabama, there are only dead ends — the Republican-controlled Florida Senate and equally conservative Florida Supreme Court — underscoring how entrenched Republicans have become in Florida under DeSantis and throughout the age of Donald Trump.
Warren, who might violate the terms of his suspension if he were to take another legal job, has had a lot of downtime to reflect on this battle and what it all means. For himself and his future. For Florida. For the country, if DeSantis beats both Trump and Joe Biden and tries to run the federal government like the state of Florida — which he's promised to do.
"The governor has made it clear that if he disagrees with who you are or what you said or what you stand for, then you're at risk for being attacked," Warren said. "I mean, look at the people he's gone after. Disney, obviously. The Special Olympics. He's attacked businesses. He's attacked teachers. He's attacking the LGBTQ community. He's attacked universities and professors and boards of regents. He's attacked elected officials. If you don't say what he wants you to say, then you are at risk."
My final question for Warren was whether he regrets signing the abortion letter — after all, had he not, he might still be employed. Would he risk this all over again? Or would he try to find another, less out-there way to signal his opposition to the abortion climate? Warren shifted uncomfortably in his seat. For the first time in our conversation he became a little less lawyerly and a little more pissed, channeling, in a certain sense, his nemesis.
"Your question to me is — should I have done something differently and not spoken my mind so as not to annoy the governor of Florida? Should I not have exercised my constitutional right to free speech? So I didn't run the risk of the governor breaking state and federal law?" he said. "Americans don't need permission slips to exercise their constitutional rights. No, I wouldn't change a thing, and I shouldn't have to change a thing."