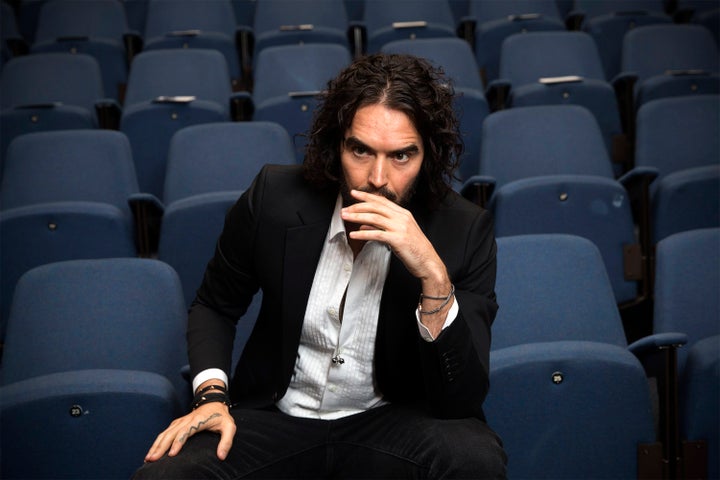 Russell Brand is at the forefront of public conversation right now, after a joint investigation by The Sunday Times and Channel 4's Dispatches reported on allegations of rape, sexual assault and abuse against him.
The special report came out over the weekend, detailing accusations made by four different women about the actor and comedian's conduct.
Brand has denied all of the allegations levelled against him, insisting all of his relationships have been consensual.
Here's how the story has evolved so far…
What are the allegations that have been made about Russell Brand?
Allegations were first made in a Channel 4 Dispatches special on Saturday night, and later published by The Sunday Times, that Brand had been accused by four women who knew him over a seven-year period of rape, sexual assault and abuse.
The joint report said that one woman alleged she had been raped, while three others accused him of sexual assault. One of the women also said he had been physically and emotionally abusive.
Per the Associated Press, the women in question "said that they only felt ready to tell their stories after being approached by reporters", with some claiming that Brand's "prominence as an online wellness influencer" was a contributing factor in their decision to speak out.
Brand has strongly denied all of the allegations made about him.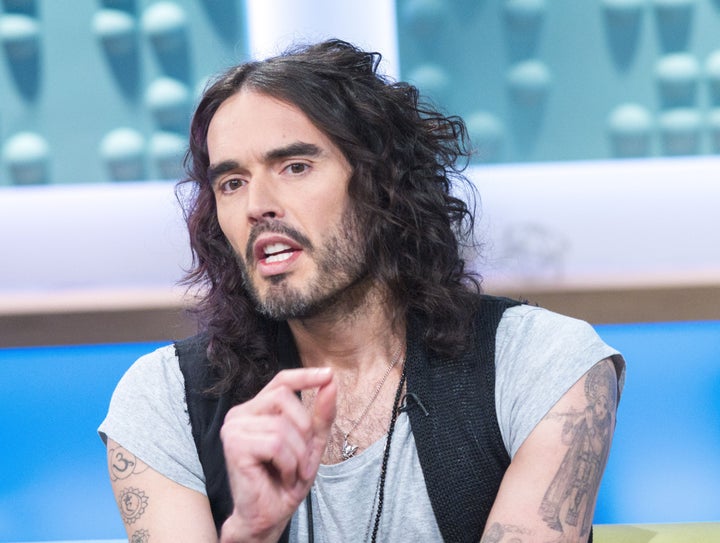 What has Russell Brand said in response to the allegations?
Before the allegations were published, Brand shared a video on social media saying he'd received "extremely disturbing" letters and emails "listing a litany of extremely egregious and aggressive attacks".
"Amidst this litany of astonishing, rather baroque attacks, are some very serious allegations, that I absolutely refute," he told his followers.
"These allegations pertain to the time that I was working in the mainstream, when I was in the newspapers all the time, when I was in the movies, and as I've written about extensively in my books, I was very, very promiscuous. Now, during that time of promiscuity, the relationships I had were absolutely always consensual."
"I was always transparent about that then, almost too transparent," he claimed. "And I'm being transparent about it now as well. And to see that transparency metastasised into something criminal that I absolutely deny makes me question: is there another agenda at play?"
Watch Brand's video response in full below:
What has the reaction been in recent days?
Over the weekend, a spokesperson for Scotland Yard said they were "aware of media reporting of a series of allegations of sexual assault" and urged anyone who "believes they have been the victim of a sexual assault, no matter how long ago it happened" to "contact police".
"We spoke with the Sunday Times on Saturday, 16 September. We will be making further approaches to the Sunday Times and Channel 4 to ensure that any victims of crime who they have spoken with are aware of how they may report any criminal allegations to police," they said.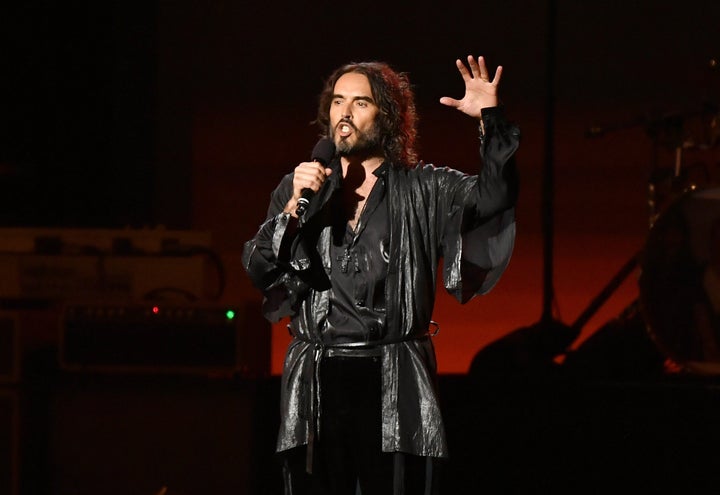 A spokesperson for prime minister Rishi Sunak said: "These are very serious and concerning allegations. The Met Police has asked anyone who believes they have been a victim of a sexual assault to come forward to speak to officers.
"As the Foreign Secretary said over the weekend, people should feel able to raise concerns where they have them and know they will be treated seriously and treated with sensitivity. The Prime Minister has been clear there should never be any space for harassment, regardless of where it is found."
The BBC – one of Brand's former employers – has said it is "urgently looking into the issues raised" in The Times' report, while Channel 4 has started its own internal investigation, and already removed content featuring Brand from its streaming platform.
One of Brand's accusers said she previously contacted the agency in 2020 about her alleged experiences with the performer, with a spokesperson telling Deadline: "Russell Brand categorically and vehemently denied the allegation made in 2020, but we now believe we were horribly misled by him. TW has terminated all professional ties to Brand."
The director of rehab charity BAC O'Connor – of which Brand was a long-time supporter – has also confirmed the organisation has severed all ties with him.
What is Russell Brand famous for?
Brand rose to prominence in the mid-2000s, after his career in stand-up comedy led to presenting roles first on MTV and later on the reality TV companion show Big Brother's Bit On The Side.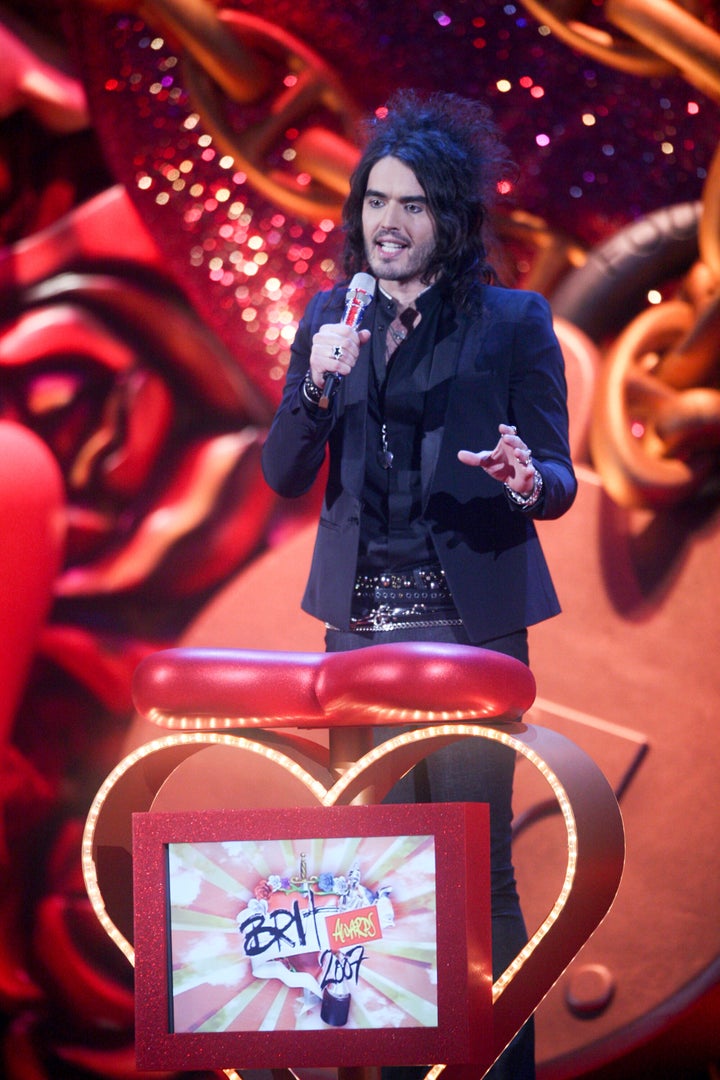 He also hosted his own Radio 2 show between 2006 and 2008, which came to an abrupt end after he and guest Jonathan Ross became embroiled in a national scandal referred to in the media as "Sachs-gate". The scandal saw pair prank call scheduled guest Andrew Sachs, leaving an obscene message on his answering machine about Brand's past sexual relationship with the Fawly Towers actor's granddaughter.
The controversy led to thousands of complaints, and both stars were suspended by the BBC, with Brand then making the decision to resign from his show.
After hosting the VMAs, Brand made the move to acting, appearing in films like Forgetting Sarah Marshall (and its spin-off Get Him To The Greek), Despicable Me, Arthur and Disney's Bedtime Stories. At the height of his international fame, Brand was married to pop singer Katy Perry between 2010 and 2012.
Within his stand-up comedy, Brand became renowned for speaking candidly about his personal issues, most notably his past issues with addiction to heroin, alcohol and sex, as well as his political and spiritual beliefs.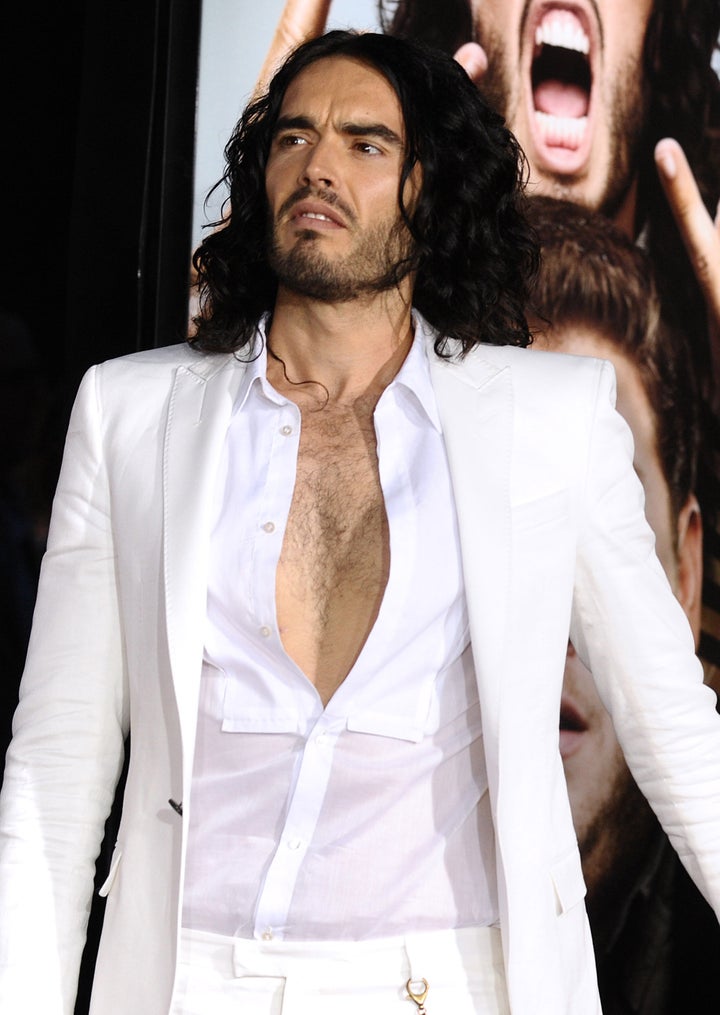 What has he been doing in more recent years?
In the last decade, Brand has become known for his political and social commentary, first in his YouTube series The Trews, and later in his book Revolution, his documentary The Emperor's New Clothes and his podcast Under The Skin.
Brand married the blogger and former restaurateur Laura Gallacher in 2017, with whom he shares two daughters.
Help and support:
Rape Crisis services for women and girls who have been raped or have experienced sexual violence - 0808 802 9999
Survivors UK offers support for men and boys - 0203 598 3898