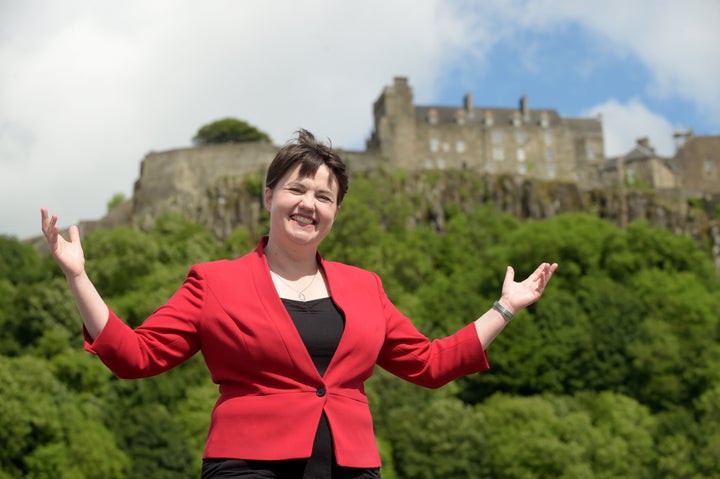 Ruth Davidson has said Theresa May should "look again" at her plan for Brexit after the Conservative Party lost its majority at the election.
The Scottish Conservative leader told the BBC on Saturday:
"I think what's really clear is that the Conservative party, having failed to win a majority, now needs to work with others. And that means we can look again at what it is we hope to achieve as we leave the European Union - and I want to be involved in those discussions"
Davidson campaigned vigorously for 'Remain' at the referendum and took part in the set piece BBC Question Time debate at Wembley.
Under Davidson's leadership, the Scottish Conservatives managed to increase the number of Tory MPs in Scotland from one to 13 - ousting former SNP leader Alex Salmond and its Westminster leader Angus Roberson from their seats.
With Brexit negotiations due to begin in days, May is scrambling to stitch together a government. The prime minister is attempting to forge a deal with the DUP in order to keep the Conservatives in power. The 10 DUP MPs would provide vital support to May after her majority was wiped out as the snap election gamble backfired, leaving her with 318 seats.
Davidson has denied rumours she intends to break the Scottish Tories away from the UK party. But she said she has received assurances from May about gay rights should the prime minister strike a deal with the DUP - which is opposed to same sex marriage.
Protesters shouted anti-DUP slogans including "no DUP, no way. No racist, sexist, anti-gay," outside Downing Street earlier today.
On Saturday morning May's disastrous election campaign claimed its first scalps, as her joint chiefs of staff,Nick Timothy and Fiona Hill, both resigned.
Amid reports senior Tories were sounding out potential replacements for May, prominent Conservative MP Heidi Allen said the prime minister had six months at most left in Downing Street.
But former leader William Hague, writing in the Daily Telegraph, warned against a leadership contest, saying: "Voters do not want further months of uncertainty and upheaval."