It's Europe's busiest airline famed for a unique approach to cost-cutting and improbably low fares.
But Ryanair's reputation was this week in tatters after problems with pilot timetables forced it to cancel the flights of 400,000 passengers over the next five months. It comes on the back of an earlier wave of cancellations affecting 300,000 customers.
The latest fall of the axe saw the firm's share price plunge as Michael O'Leary, its outspoken chief executive, fights for survival.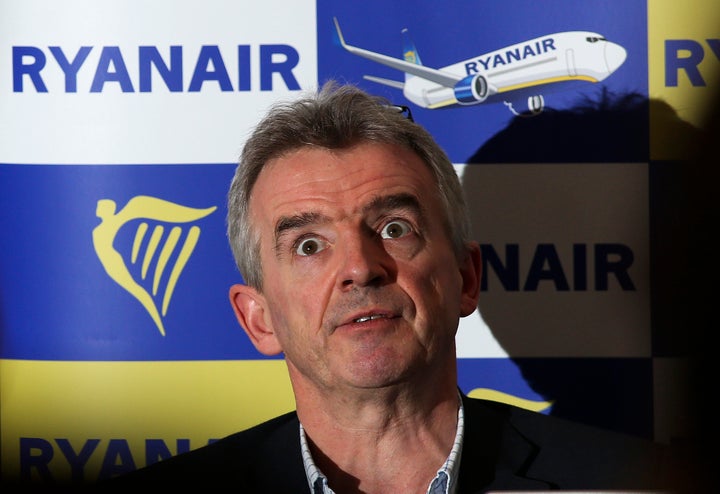 Yet for some Ryanair passengers speaking to HuffPost UK at Stansted Airport on the edges of London on Thursday, the furore still doesn't distract from the carrier's raison d'être.
"Personally, I still think 'it's cheap'," Adrian Emson, 59, says, while standing beside a huge Ryanair logo in the vast check-in area. "We haven't been affected."
Emson joins his friend David Dent, 63, and two-dozen others on a four-day trip to southern Spain for a Pétanque tournament. For the huge group, price was their main concern - but the wave of cancellations hasn't gone unnoticed.
"If we'd been affected we'd think differently," Dent says.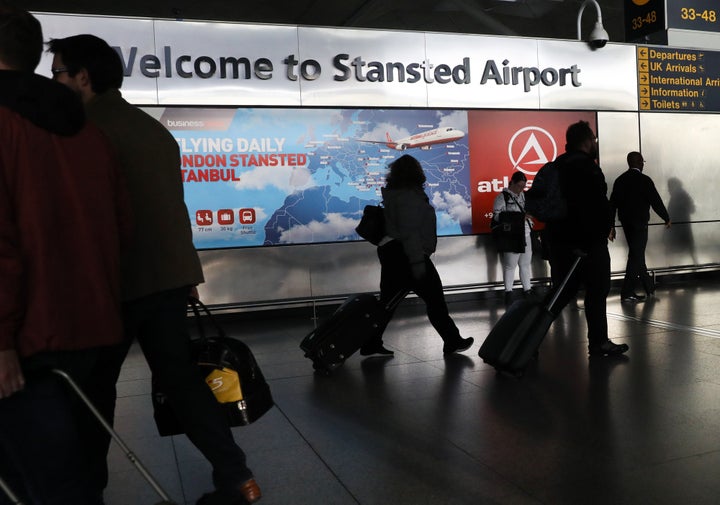 "I saw their advert on the TV last night, presumably they're trying to repair some of the damage this has done."
It's not just those leaving Britain for sunnier climes who seem content with Ryanair.
A young couple fresh off a flight from Riga, queueing for coffee at Costa near arrivals, say they couldn't afford to come to London without Ryanair's cheap fares.
"It just would not be possible," the pair, who declined to give their names, say.
Other Ryanair passengers were a little more cautious.
Anne, Tim, Ruth and Nico, all in their late 50s to mid 60s, are travelling to Corfu for a week in the sun.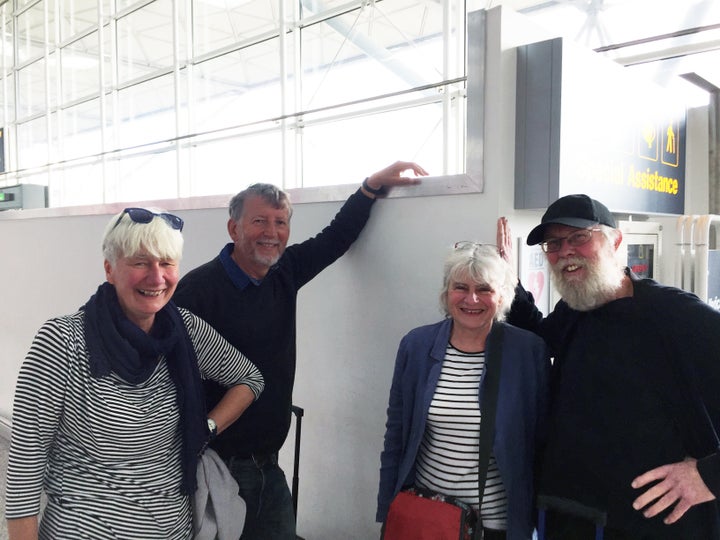 The group were hastily organising their Ryanair boarding passes - printed at home and tidily arranged in plastic wallets - beside the automated bag drop. While agreeing to pose for a picture, the group didn't give their last names.
"We're not affected but it makes me think twice," Nico says.
"It happened to a friend of mine," Ruth says. "She got to France and within minutes of landing received a text telling her the return flight was cancelled. She got back £40 but spent £400 on alternative flights.
"I don't know if she'll get all of that back."
It's exactly this sort of confusion around passenger rights which prompted the Civil Aviation Authority (CAA) to issue a strong statement warning Ryanair to be completely honest to its customers about their entitlements.
The regulator rebuked the airline for providing "misleading information" on Thursday after it offered affected customers refunds or alternative Ryanair flights.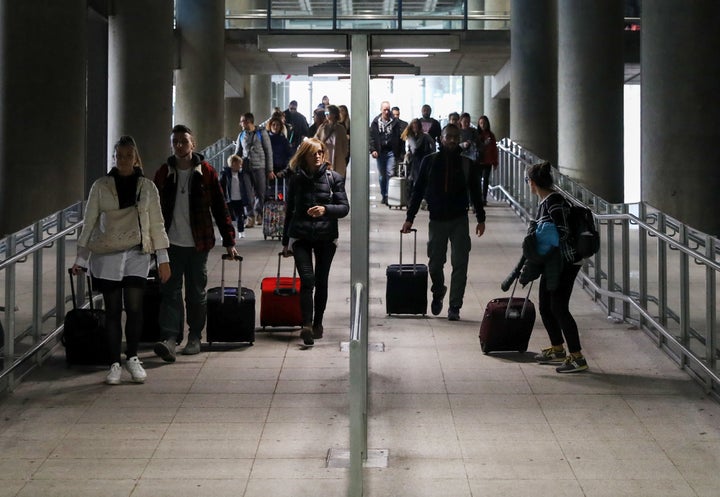 The rules oblige Ryanair to also offer customers flights on other airlines if there is no suitable Ryanair service available.
The CAA also accused Ryanair of failing to inform passengers about its obligation to cover additional expenses incurred because of a canceled flight, such as hotels and meals.
The CAA's Andrew Haines told Sky News on Thursday that the CAA was "furious" with Ryanair and that he wanted to see "action, not words".
"We will be meeting with the CAA and will comply fully with whatever requirements they ask us to," Ryanair said in a statement on Thursday.
Meanwhile, differences between Ryanair and its rivals at Stansted seemed clear to see.
Passengers in the short queue to drop bags at EasyJet's desks seemed more relaxed and happy than those rushing to get through the snaking Ryanair line.
While the mood among those checking in for flights to tourist destinations such as Alicante on newcomer Jet2.com was positively buoyant by comparison.
"Here we go!" one woman shouted in line to cheers from a large mixed group, all carrying bulky suitcases.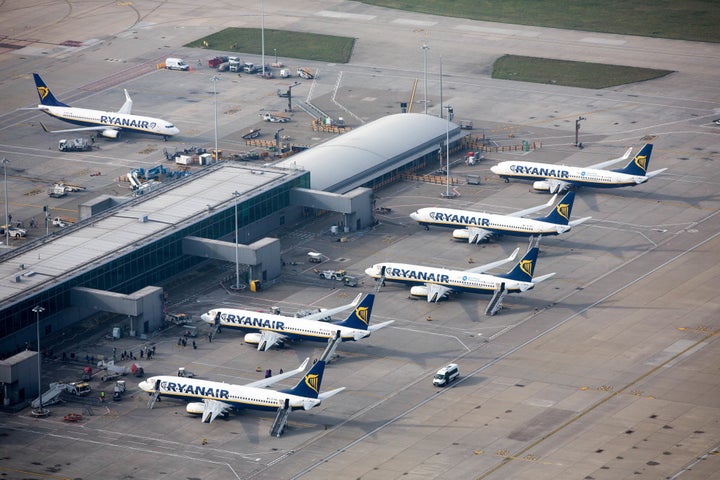 But for Malcolm, Valerie and Cheryl, all in their sixties and looking forward to a long weekend in Guernsey, Ryanair wasn't an option for their short hop across the Channel.
Yet asked if the cancellation nightmare put them off considering the Irish carrier in future, the trio, who also declined to give their last names, didn't hold back with their opinions.
"I just think about all those parents booking holidays with children during the half term," Cheryl says.
"My kids have to do this now - the only way to get away is to book everything separately and with flights on Ryanair.
"To cancel those flights is just wicked."
"It will be interesting to see how they can survive," Valerie adds.
"As for that Michael O'Leary," Malcolm says. "I wouldn't give him a penny."