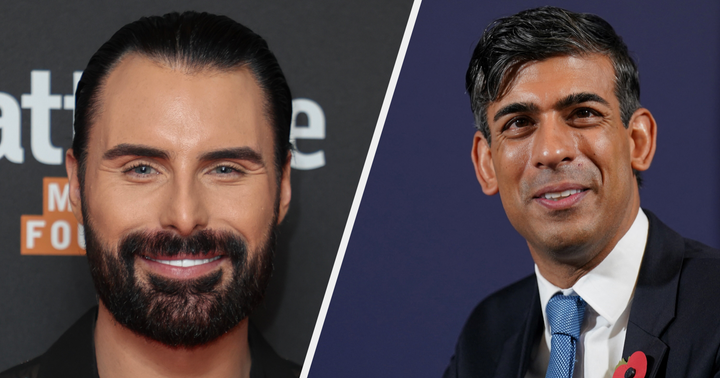 The prime minister was warned his government was "inherently homophobic" until it did.
Theresa May first pledged to end conversion therapy - which seeks to change someone's sexual orientation or gender identity - in 2018.
But five years on, internal Tory disagreements have meant the practice is still legal.
In a letter organised by Stonewall and signed by 24 celebs, Sunak was told: "Conversion practices are abhorrent forms of abuse targeted at LGBTQ+ people for being who they are.
"Your government promised to ban this abuse, yet it appears you will break this promise.
"You are showing callous disregard for the harm faced by LGBTQ+ people. You are giving the green light for abusers to continue unhindered. You are letting down survivors and victims of abuse across this country."
They added: "Procrastination in the face of this suffering follows a trend of inaction.
"We have seen rising hate crimes, debilitating lack of access to life-saving healthcare, and doubts cast on support for inclusive education in schools.
"From comments that undermine the rights of LGBTQ+ refugees to asylum, to mockery of the trans community by senior politicians, LGBTQ+ people in the UK feel less safe today."
Cumming, said: "Until conversion therapy is banned, the UK government is sending a message that it is inherently homophobic."
But the legislation has yet to surface. And just last week equalities minister Stuart Andrew apologised in the Commons for the delay but would not confirm it would be in next week's King's Speech.
Conversion therapy is the use of methods, such as aversive stimulation or religious counselling, to change or suppress a person's sexual orientation.
It is also used in an attempt to persuade trans people to alter their gender identity to correspond with the sex they had at birth.
The practice has been described by NHS England as "unethical and potentially harmful", and condemned by mental wellbeing charity Mind as having "a terrible impact on a person's mental health".
The letter was signed by: Alan Cumming, Charity Kase, Dan Howell, Daniel Lismore, David Atherton, Divina de Campo, Dr Ranj, Ella Vaday, Honey Kinny Jade Thirlwall, Jenny Ryan, Jonbers Blonde, Juno Dawson, Mae Martin, Marshall Arkley, Munroe Bergdorf, Pixie Polite, Rina Sawayama, Romy Ruby, Rare Russell, Tovey Rylan, Sister Sister and Sum Ting Wong.