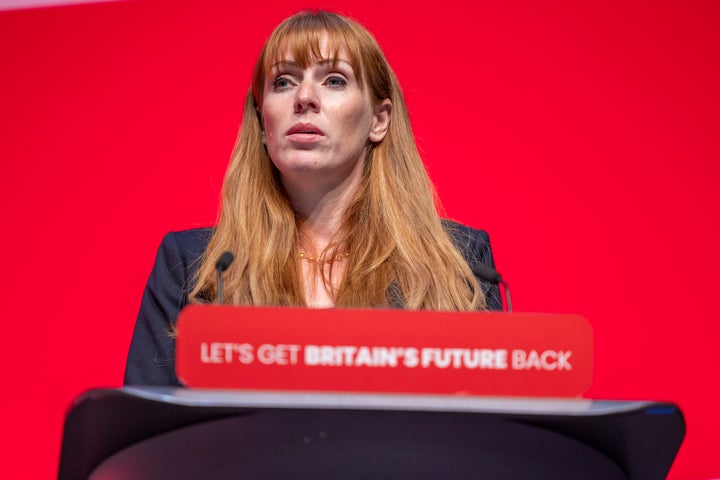 Angela Rayner slammed the government's attitude towards LGBTQ+ rights last night at the PinkNews Awards.
In a clip shared on PinkNews' social media accounts, the deputy Labour leader said that "for far too long", progress has been "blocked by those who think the way to win over the British public is to pit different groups against each other."
"Well, if anyone thinks that moving backwards on LGBT+ equality is the route to electoral success, they are in for a shock," she said. ″The British people want to see LGBT+ people treated with dignity, equality and respect."
He claimed: "A man is a man, and a woman is a woman, that's just common sense."
Rayner, who is also the shadow levelling up, housing and communities secretary, mentioned Braverman's divisive remarks in her speech.
Describing the cabinet minister's words as a "dangerous rhetoric", she said: "Such disturbing comments are reckless and I condemn them in the strongest sense."
Rayner added: "The truth is, the last decade has been an especially challenging one for the LGBTQ+ community.
"LGBTQ+ hate crime is soaring – including violent hate crime."
Rayner continued: "I am sure many of you in this room have experienced or know someone who has experienced such unacceptable discrimination based on who they choose to love.
"We cannot go on like this."
Rayner claimed it has since been "abandoned" and "many of the government's commitments have been left to gather dust".
She also praised the LGBTQ+ community as a whole for persevering through the backlash, and paid tribute to Conservatives who campaign for LGBTQ+ rights.
If Labour win the next general election, Rayner promised to modernise laws on gender recognition and uphold the Equality Act, tackle waiting lists for specialists LGBTQ+ healthcare, and strengthen inclusive education in schools.
She said her party will appoint an international LGBTQ+ rights envoy, create a conversion therapy ban that is fully "trans-inclusive" and stop "coercive practices that targets both sexual orientation and gender identity".
Labour has been criticised over its own LGBTQ+ stance this year, after U-turning on its 2019 plan to allow trans people to self-identify by changing the Gender Recognition Act.
That means if the party wins the next general election, trans people will still not be able to legally change gender without a medical diagnosis.